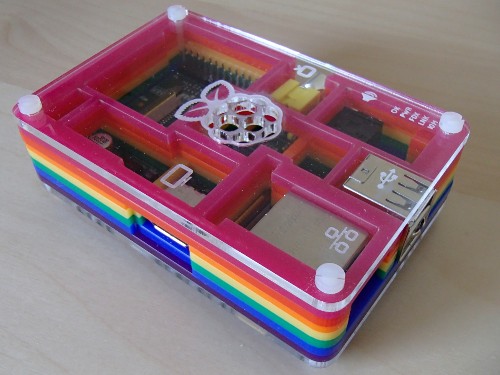 The Raspberry Pi. a small cheap computer - very exciting, all over the news, massive waiting lists, etc etc.
And I've finally got my hands on one. Ok, so it actually arrived several weeks ago, but I've only just found enough spare time to do anything with it.
I don't need another 'plain' linux machine, and haven't yet had any genius ideas for other cool projects, so it's currently sat next to my tv/stereo, running raspbmc and acting as a media centre.
This has led to more spending and general preparation - as well as the pi, cables, SD card, power supply etc,... continue reading »