Our beautiful Bonniedog died at the end of July. She'd been a bit ill for a month or two, but in the end it was all very sudden and a huge shock

This is so difficult to write. I've been coming back to it for a month now, going through all the photos we took of her and maybe adding a few more words before having to stop and cry some more. No amount of words or pictures will provide a fitting eulogy, but here we go:
Bonnie was rescued in Ireland, and made her way over here via the Dogs Trust. She had a couple of failed rehomings before eventually moving in with Jon about 8 years ago, and then I came on the scene a couple of years later.
I'd never lived with a dog before, and it did take some getting used to! Not going to lie, there was a bit of a power struggle at first as she was perhaps reluctant to share Jon's affections, but we soon figured it out.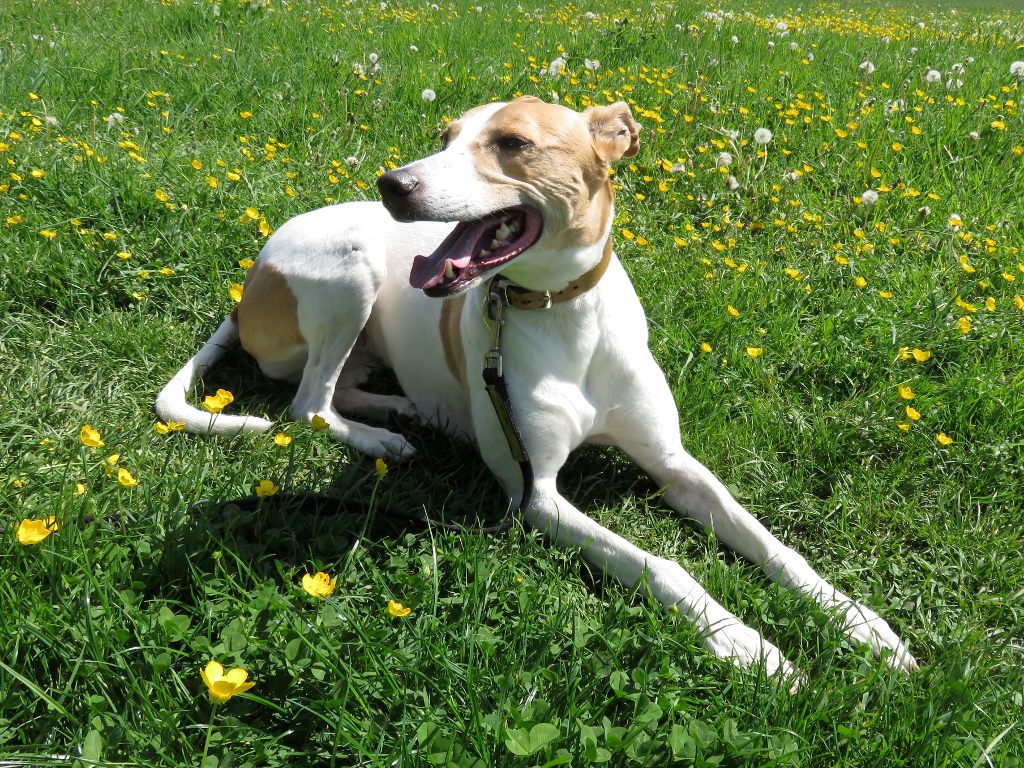 impromptu modelling session
We don't know a lot about her early years, but can guess from her behaviour and reactions that she was most likely used for hunting - probably deer. Prey drive good, recall bad... And, unfortunately, she was a certified cat killer - so almost always wore a lovely pink muzzle when out and about, to keep both her and the local wildlife safe.

comments closed