Ordnance Survey declared Sunday 30th September to be National Get Outside Day, which seems like an excellent idea to me.
I joined Zoe and Sarah for a '#GetOutside activity challenge' weekend - fitting as many outdoor activities in as possible. I was only available for the one day, but still managed to tick off quite a few thing.
Tilly and I met them at Robinswood Hill in Gloucester - very important to get 'dog walking' on the list! Here we are being unphotogenic at the toposcope - which is a bit shorter than the nearby trigpoint, and so easier to lift a slightly reluctant dog up on to!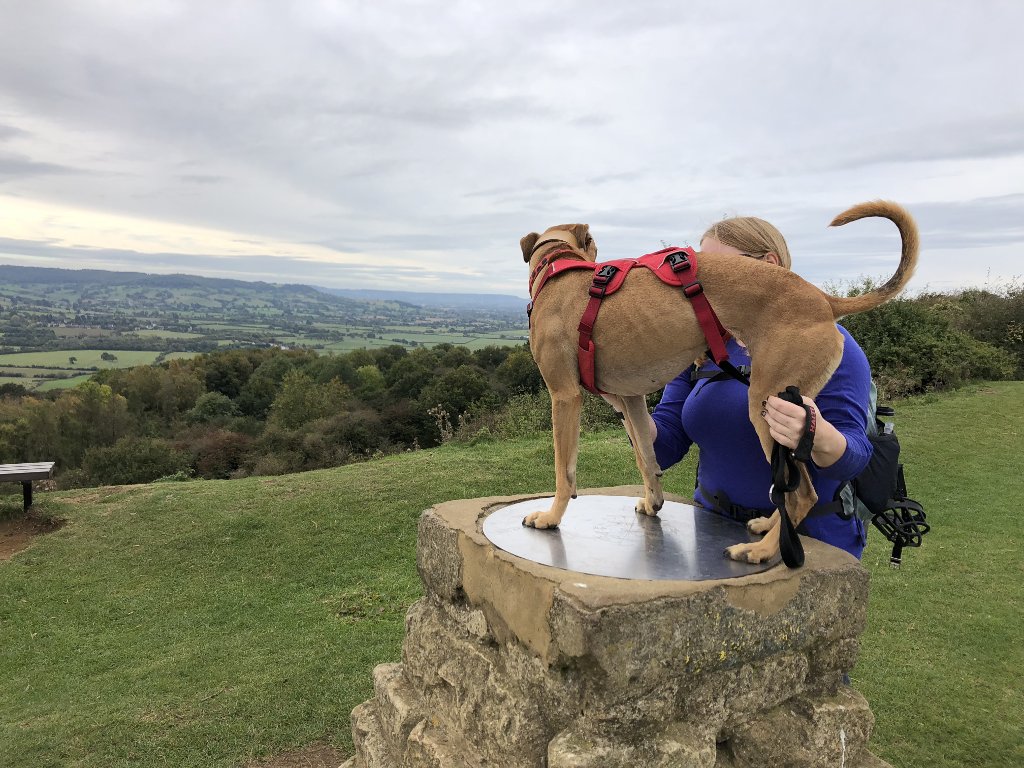 Once we'd finished our walk, I dropped Tilly back at home and grabbed my kit for our next activity: swimming in the Lido!
I've spent a lot of time in the lido, but never for swimming - only for canoe club sessions on a Thursday evening. That's not to say I've never swum in the lido, of course

I know the water is heated, but it definitely feels warmer in summer than at the end of September, brrrr! I forced myself to do 500m, and was happy that the sauna cabin was available for us to warm ourselves up in.
Afterwards we headed for Pittville Park for general fun and games (and an ice cream). As you can see, we were taking this part very seriously....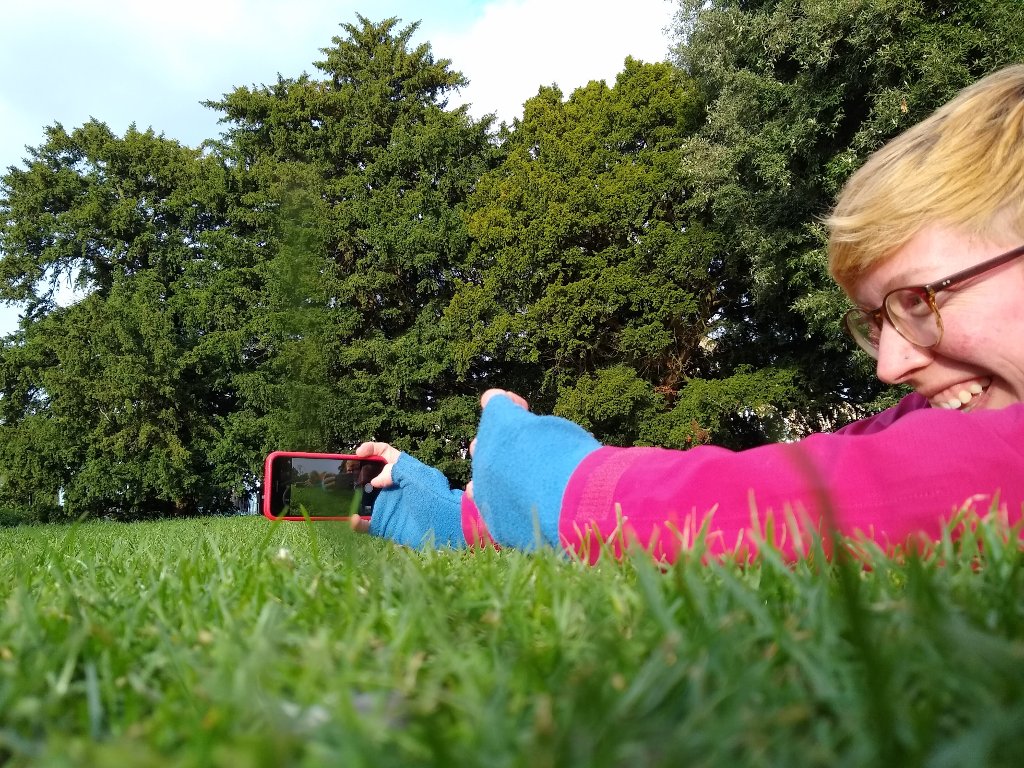 Sarah taking a photo of herself taking a selfie (look carefully and you can see me!)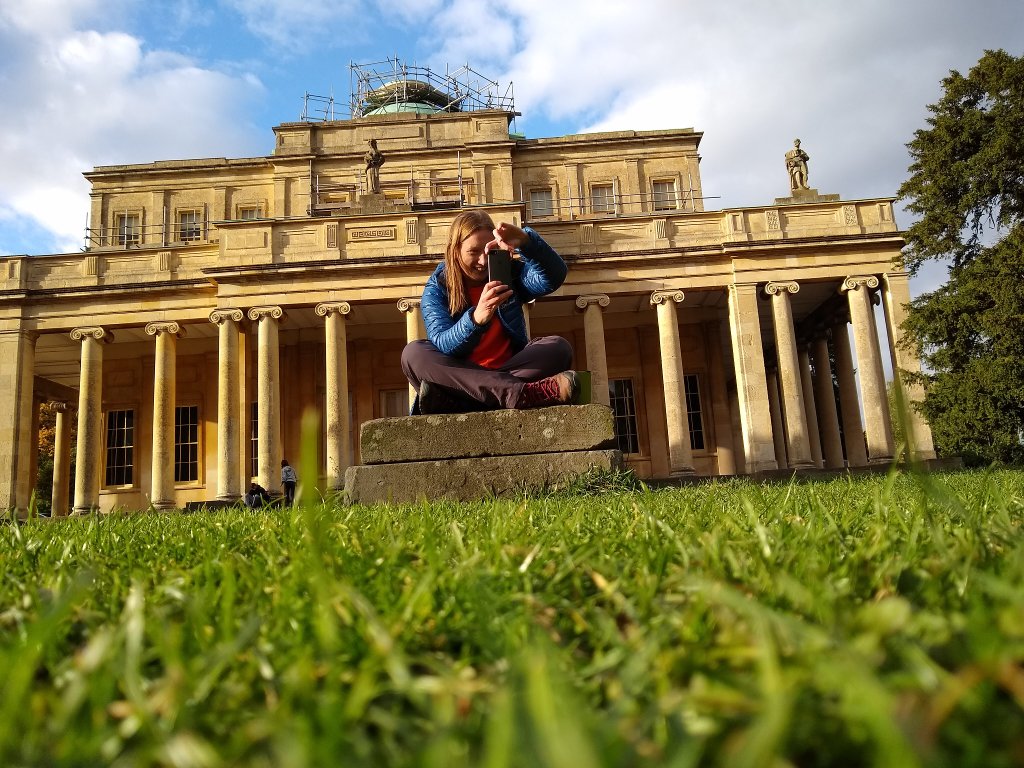 Zoe taking photos of us taking photos of her (very meta)
You can read more about the day/weekend here from Zoe (also video!) and here from Sarah.
Same again next year, right?