Hole of Horcum and Skelton Tower
The 'main event' of this year's Outdoor Bloggers weekend - a 10 mile walk in the North Yorkshire Moors.
We started from the car park at Saltergate, a short drive from the campsite. Here there are some information boards which I didn't bother to read - but did take a photo just in case I wanted to later. Besides, Jenni had come armed with fun facts about the area, and I didn't want any spoilers.
Heading north along a path just next to the main road, we soon learnt our first fact of the day - how the "Hole" was (and wasn't!) formed. It may be some sort of geological settling due to underground water erosion, or it might be an angry giant chucking mud around. Take your pick. Either way, it's an impressively large dent in the landscape.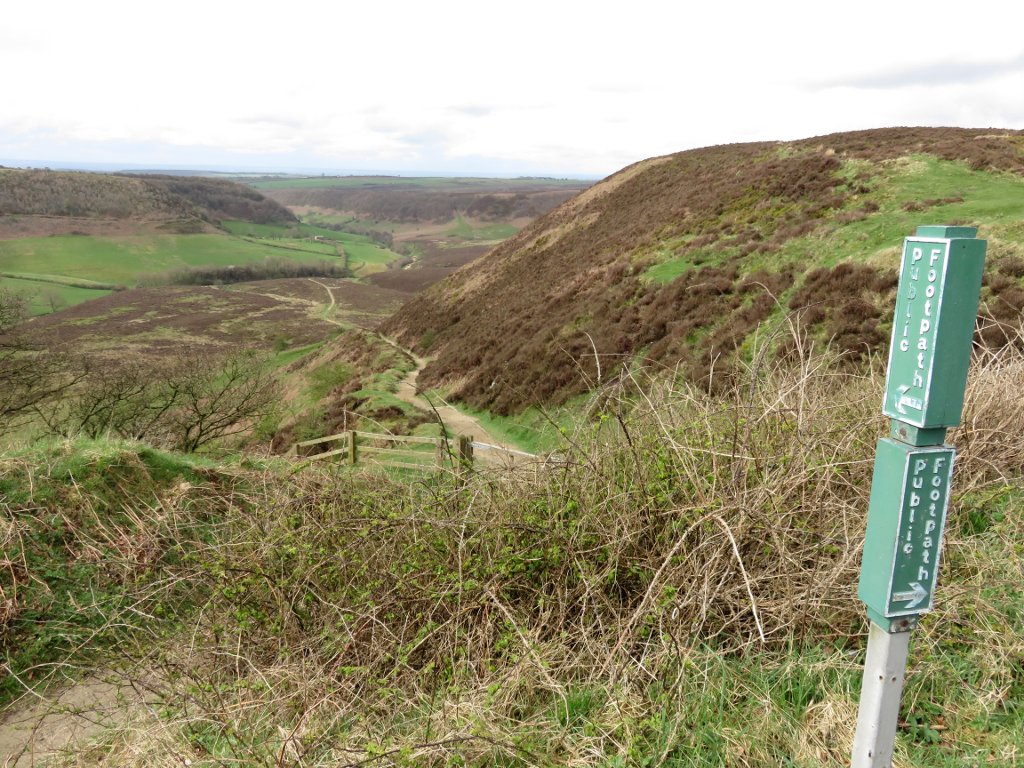 that path is steeper than it looks!
Other fun facts included things about burning the heather (which we saw lots of evidence of), and grouse - including a very accurate impression of their call.
Our otherwise circular route included an out-and-back detour to Skelton Tower, an old hunting lodge/folly. I'd done a bit of googling before hand and for some reason was expecting this to be at the top of a hill - but actually we had to drop down to reach it. That said, it does tower above the steam railway line, where everyone took the same photo.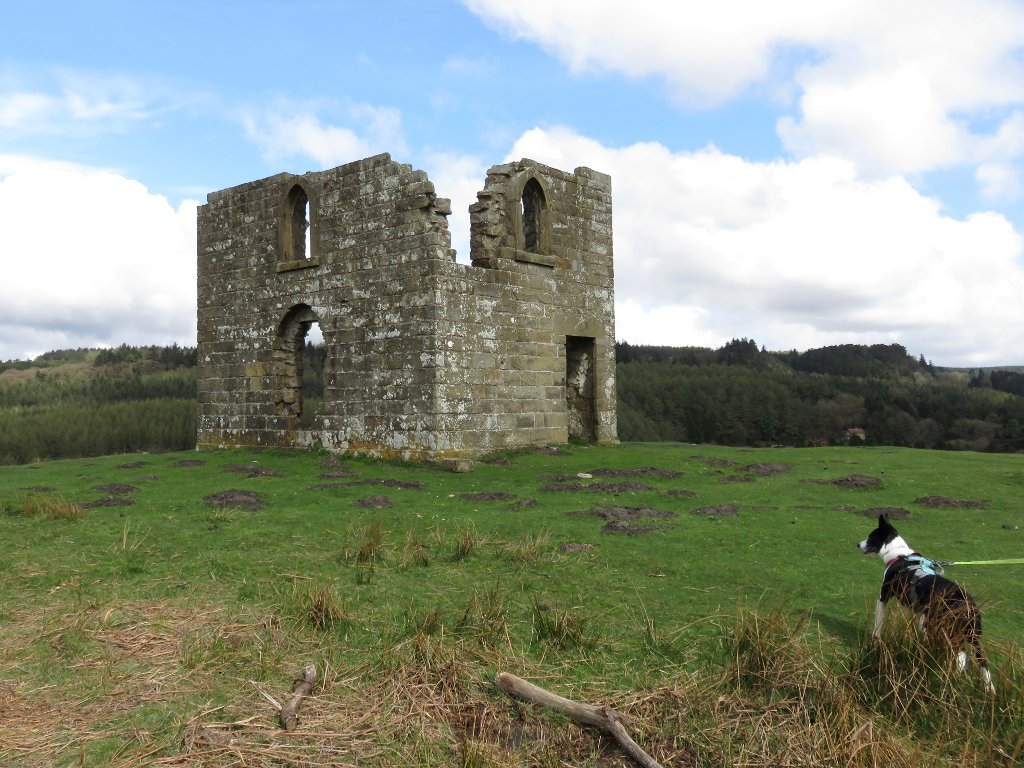 As we walked back from the tower another group was heading there to watch the steam train go by. So we missed out on an even more cliché photo opp, but never mind. I tried to take a few more detailed shots of the tower itself, though I didn't quite manage anything too artistic.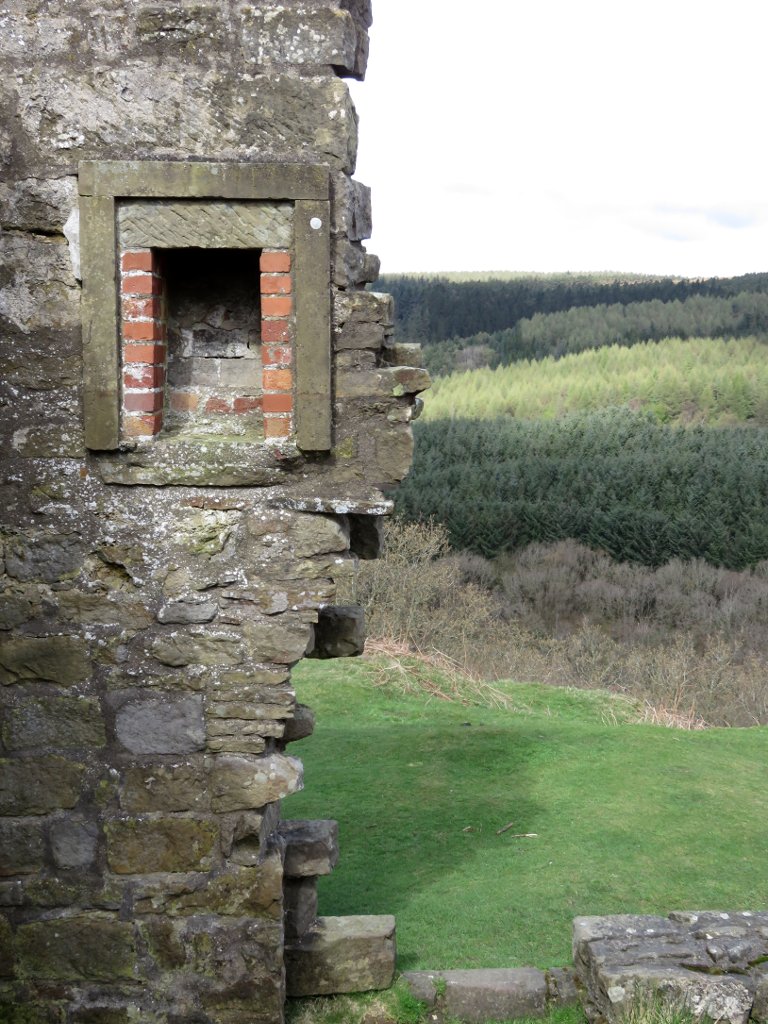 We stopped at the Horseshoe Inn in Levisham for lunch - and I'm quite pleased I was too lazy to pack my own lunch as their chips were absolutely delicious.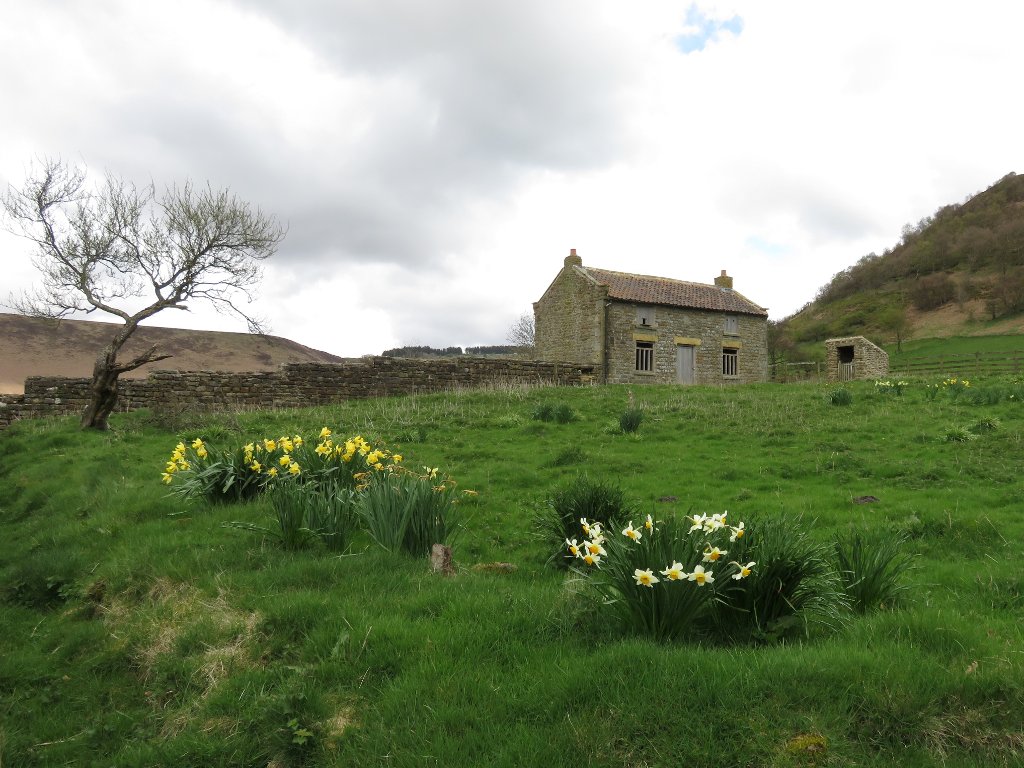 On our way back we passed what at first seemed to just be an abandoned old farmhouse. As we got closer, we noticed that the boarded up windows and doors had holes in them for birds and bats, as it's now a bit of a wildlife sanctuary. Excellent use of a building that would otherwise just continue to decay.