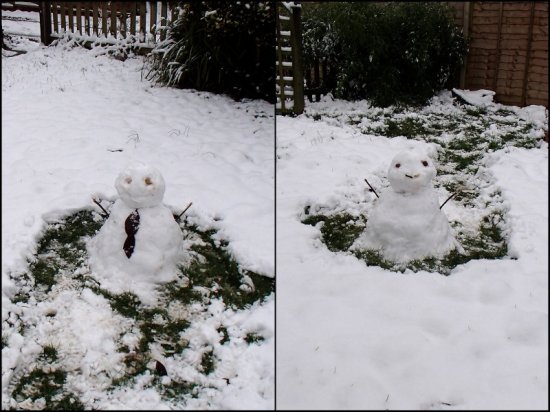 It's been snowing! As usual we've not got it as bad as the rest of the country, but meh.
So being a responsible grown up, I went and built a snowman in my garden. I had started one at work on Friday whilst waiting for anyone else to show up and unlock, but that one didn't get much past 'skittle' size/shape.
Two faces because I did the first one (on the left, with leaf tie/scarf), then realised you could only see it from standing inside the garden - hence second face on the other side, visible to the neighbours.
Later on I noticed... continue reading »