I think if I was forced to live in a big city in the South East of England, I'd probably choose Brighton. It has hills, seaside, quirky shops, lots of rainbows, and it's not too far to escape to the countryside. (Obviously I would still prefer to live in actual countryside, sorry big cities!)
I hadn't visited for over a decade (!!), but last weekend I popped down to meet up with a few friends. The drive down on Saturday was horrible. So much rain, spray, and generally bad visibility. Yet still there are far too many drivers who don't think to put their lights on!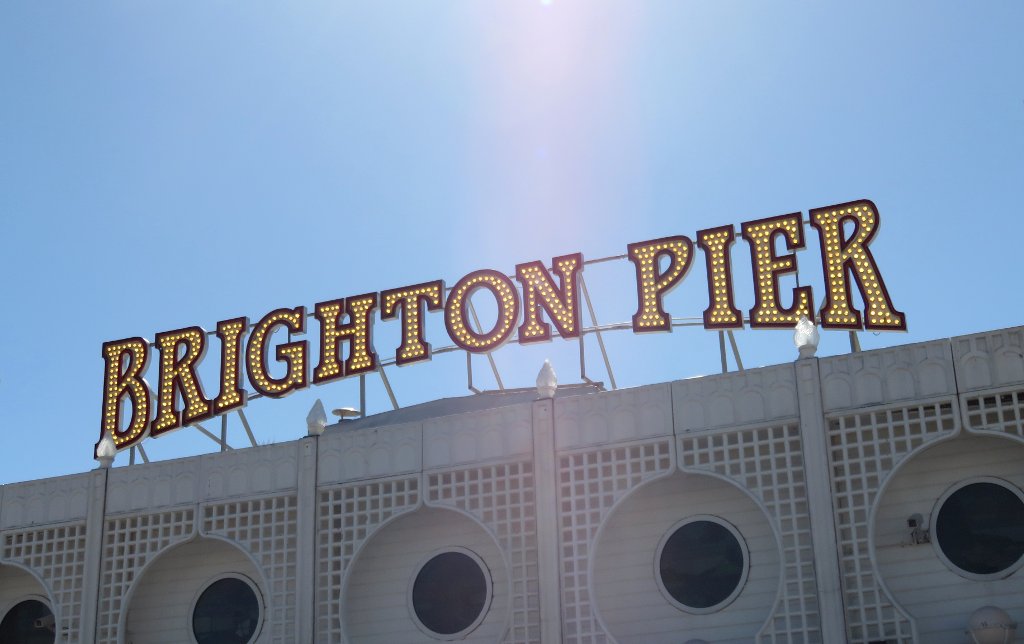 Aisling and I had a brief wander around North Laine while waiting for Amelie and Jem to arrive, then we retreated to her nice dry flat and stuffed our faces with cake and pizza while being gently terrorised by an excited puppy.
Sunday's weather was the complete opposite to Saturday - clear blue skies! I may have even acquired a touch of sunburn as we walked around.
I can't say I'm massively taken with the new i360. It's basically just an ugly tower spoiling the skyline, and you can pay to go up in the observation donut thing. We did not. Plus it keeps getting stuck...
However, I do like how reflective it is. That's the sad remains of the West Pier in the water, and I was standing next to the green 'park' bit you can just about see to take the photo.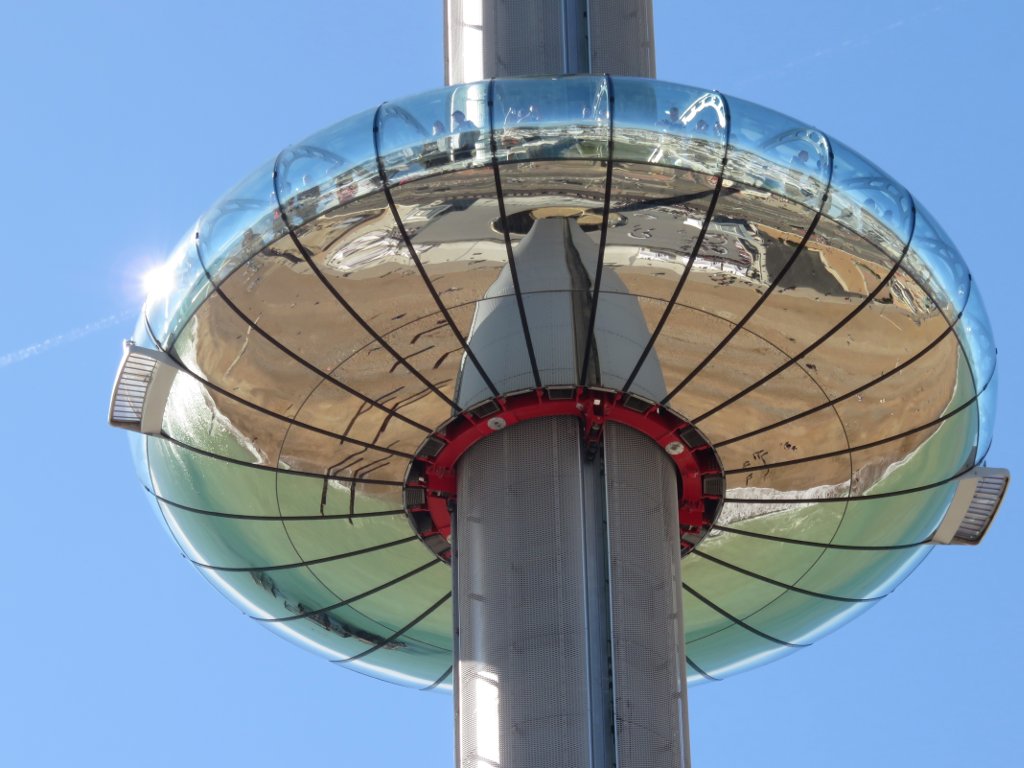 We did the standard touristy wander along the seafront and Palace pier, including spending some amount of time/money on the 2p machines.
After a wander around the Lanes, a bit of shopping (basically just beer and chocolate), and a ridiculously thick avocado based smoothie, I returned to my car with 23hr 50min on the clock. Happy to report that the drive home was a lot better.