Gloucester had some vip guests a week or so ago - the Queen and the Duke of Edinburgh!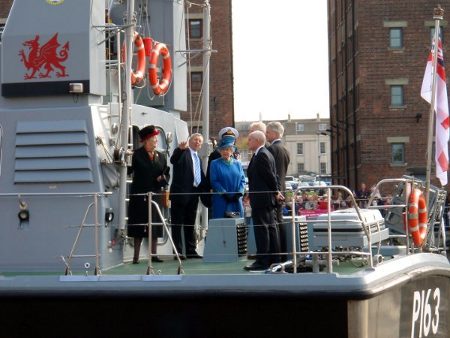 Not a very exciting visit, and certainly not worth standing outside for an hour and a half waiting for.. I wandered out 10 minutes before they were due, narrowly avoided eye poking injury from some flags, and took a few pictures. Job done.
Anyway, they sailed up the canal, did a very quick turn around the main Docks basin in front of the flag waving masses, then vanished again. Off to a certain distinctively shaped building in Cheltenham for the afternoon!
Since then, I've been busy as usual doing exciting things (most importantly, paddling the Dart Loop!), which is a bit of a rubbish excuse for not posting this a week ago... I intend to make more of an effort this month