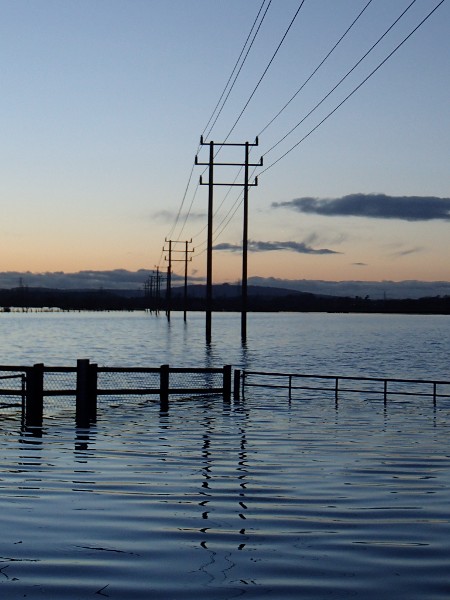 Yet more flooding. I basically live on the flood plain, so there are quite a lot of fields that I haven't seen much of for several months as they've been under water.
Which is fine, because that's what flood plain is there for.
What's less good is when the rivers are flooded, the ground is saturated and it won't stop raining. I.e. right now.
On Monday the drains gave up being able to drain (and/or backed up), and the main road started to vanish into a series of large puddles. When I waded back from my tennis lesson it was completely covered at... continue reading »