Cumbria is a long way to go for a weekend, especially when you get stuck in traffic jams and roadworks and general Friday evening M6 fun.
We were relatively short on time, and the weather was doing its usual thing for January/the Lakes (ie rain), so took the dog for a walk all the way around Buttermere.
It would have been nice to get up a bit higher, but it would have been rubbish with the cloud and wind. Anyway, the scenery at lake level isn't bad: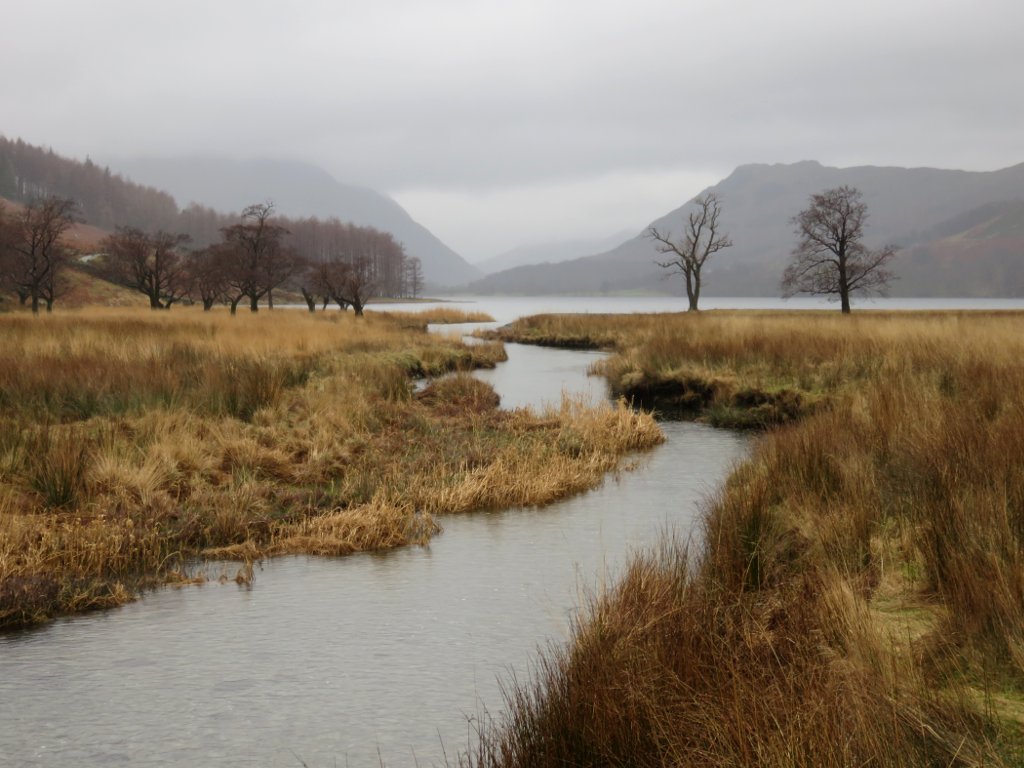 Starting at the National Trust car park, our walk was just under 8km, and took less than two hours - leaving plenty of time (and daylight) for family stuff and a BBQ.