For a late summer holiday this year we had a week in Croatia.
We flew from Luton, because we were booking late and that's where affordable flights were... stupid traffic jams on the M25 and M1 made me rather anxious about getting to the airport on time, but obviously we did get there or I wouldn't be writing this!
Anyway, we landed in Dubrovnik airport just before 10pm. Our accommodation for the first two nights was at Villa Radović in Cavtat, and I'd taken them up on the offer of an airport transfer (which took all of 15 minutes!). Within an hour of landed we'd checked in, freshened up, walked down the hill into town and were sat on the seafront enjoying a nice cocktail. Lovely

Two nights gave us one full day in Cavtat. To be honest this was probably enough - it's a very small town! However it's quiet, cheaper and generally more relaxed than Dubrovnik, so definitely a good place to stay.
After breakfast pastries, we had a wander around the Rat peninsular, consumed ice cream, and in the afternoon went sea kayaking.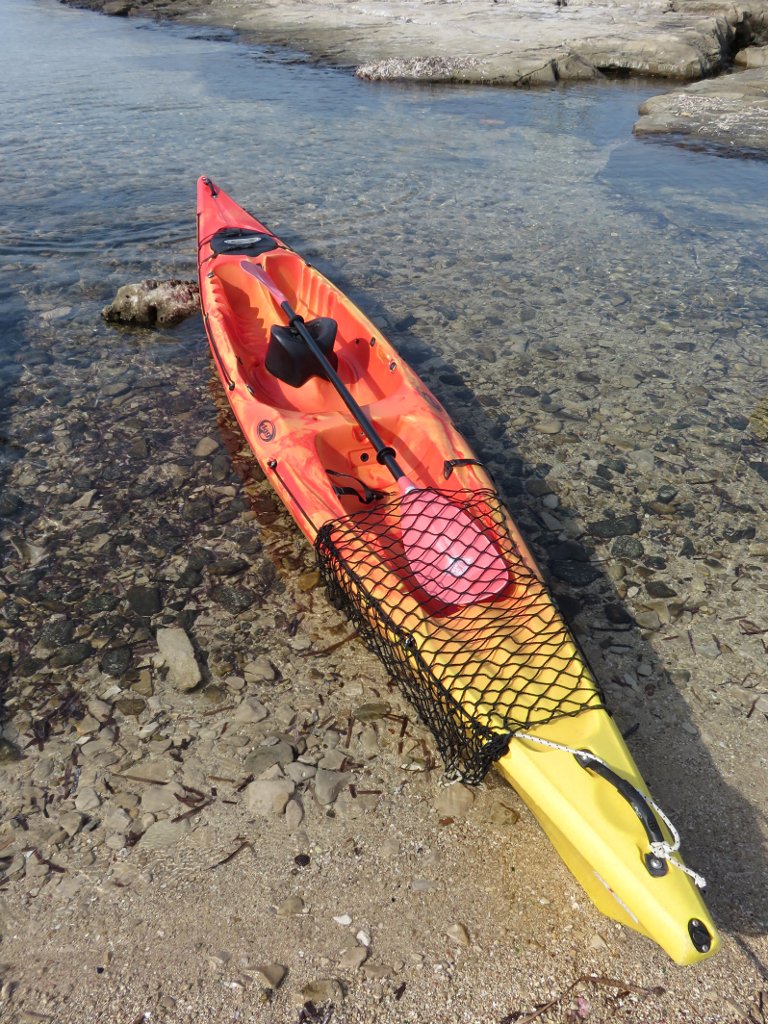 I haven't done much kayaking at all recently.. in fact this was my first time paddling something other than a swimming pool all year! We were in a group of 6, with the others on tandem boats. We were offered this option but I was very quick to turn it down. Jon didn't seem keen on sharing either.
We paddled around the bay, then out to Supetar island where we stopped for a swim, drink and another little wander. Jon then managed to capsize while trying to splash me, which I obviously found hilarious.