One of the many lovely things about having dogs is having a good excuse to go for nice walks with other dog-owning friends. It had been a while since we walked with Abi, so we put a date in the diary and then spent far too long trying to decide where to go.
We eventually decided on this route, at Hole in the Wall. Unfortunately Jon was suffering from man flu, so I left him at home with Bonnie and just took Tilly. There's nowhere to park in the village (hamlet? handful of houses?) itself, but there is a layby just up the road marked as parking on OS maps.
Speaking of OS maps, this is the first time I properly used the android app (though I did of course have a paper map in my bag). It felt very lazy to plot the route in, then just hit a button and have my phone tell me if we were going off track. I'm sure that's cheating somehow?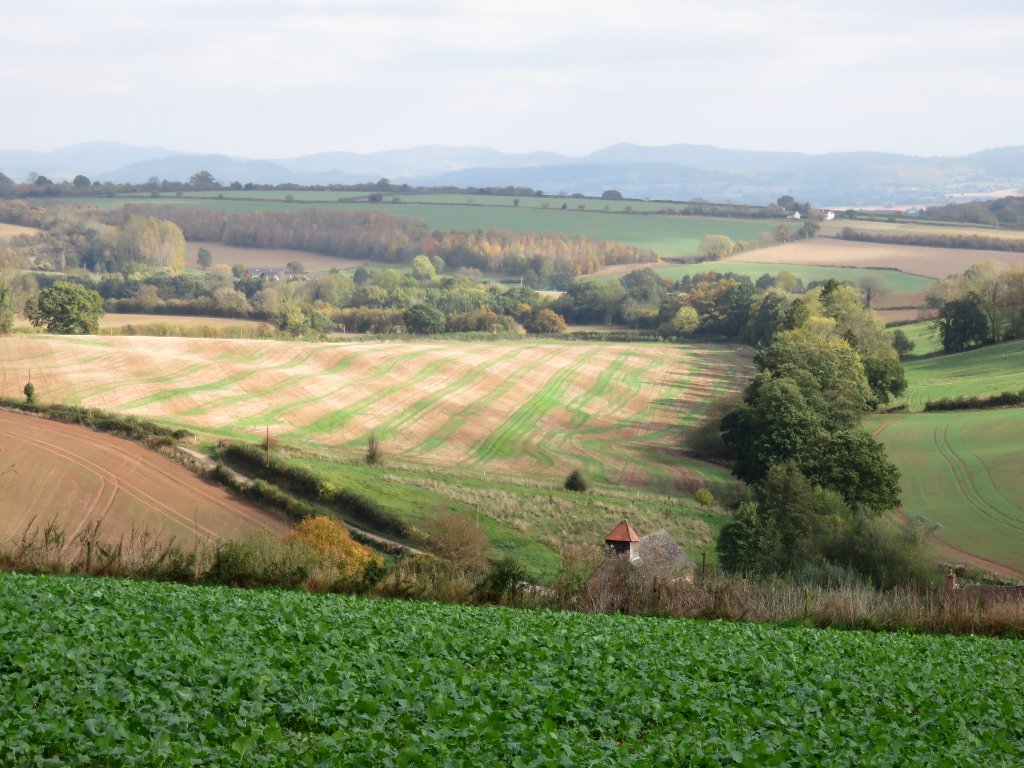 so many lines
One important thing that the route description hadn't mentioned is how many stiles there were. I lost count. Some had gaps big enough for the dogs to squeeze through, but most were not dog friendly. Tilly doesn't mind being scooped up and carried over things, but Cai was a lot less keen! He'd just sit down and look at Abi as if to say "oh not again, can't you just leave me be?!".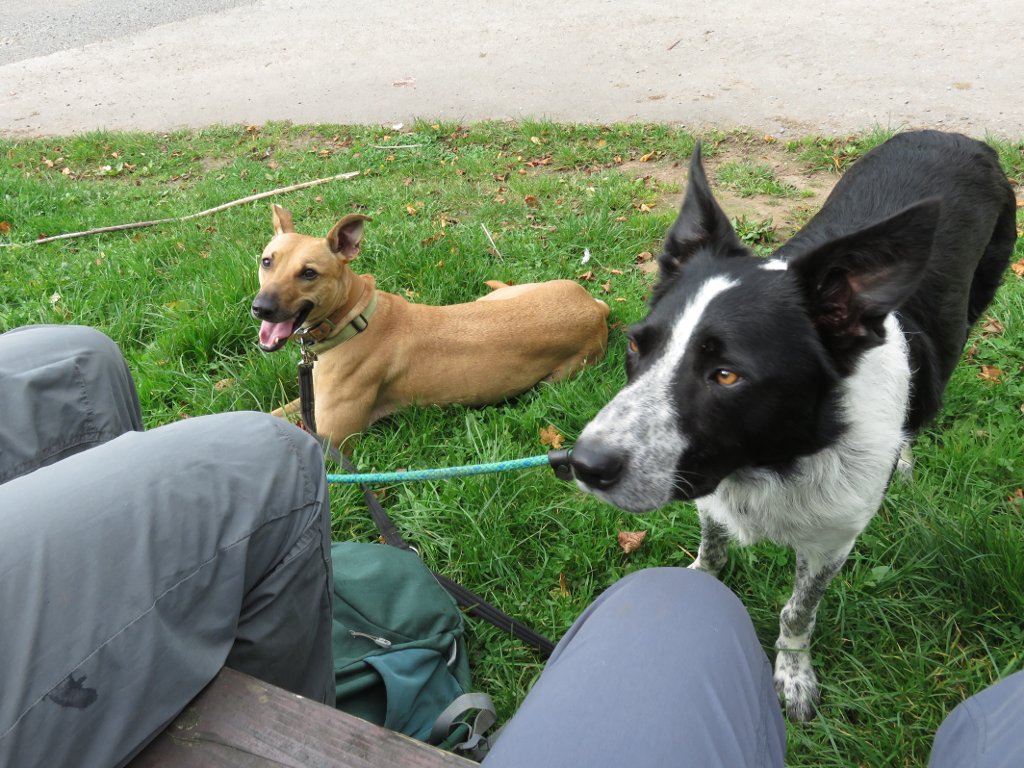 Give us your lunch please!
Another thing this walk had lots of was pheasants. At one point Tilly vanished into a wooded area and tried to flush a load out, and she ended up back on the lead a few more times later on because they were distracting her too much. Her recall and prey drive are a lot better than Bonnie's, but she still can't be completely trusted...