I've recently started a new job! I'll still be working remotely, but spent the first few weeks doing induction stuff and getting to know my colleagues in the actual proper office. In Kent. This is very definitely not a commutable distance from Gloucester (I hate you M25/M26/M20...), so I was put up in an Airbnb for the duration.
The clocks had just gone forward - hurrah! - so what better way to fill my spare time than scouring OS maps for little blue triangles and/or other things to investigate. Certainly better than spending all evening watching TV and eating chocolate (might have got fat and lazy over the winter. Again..)
Trig Points
First up, a walk to the Scene Farm trig point. This is in the middle of a golf course in Hythe, and has some sort of ugly electricity box thing stuck on one side. It's a mighty 97m above sea level - but then again, the sea is only about a kilometre away.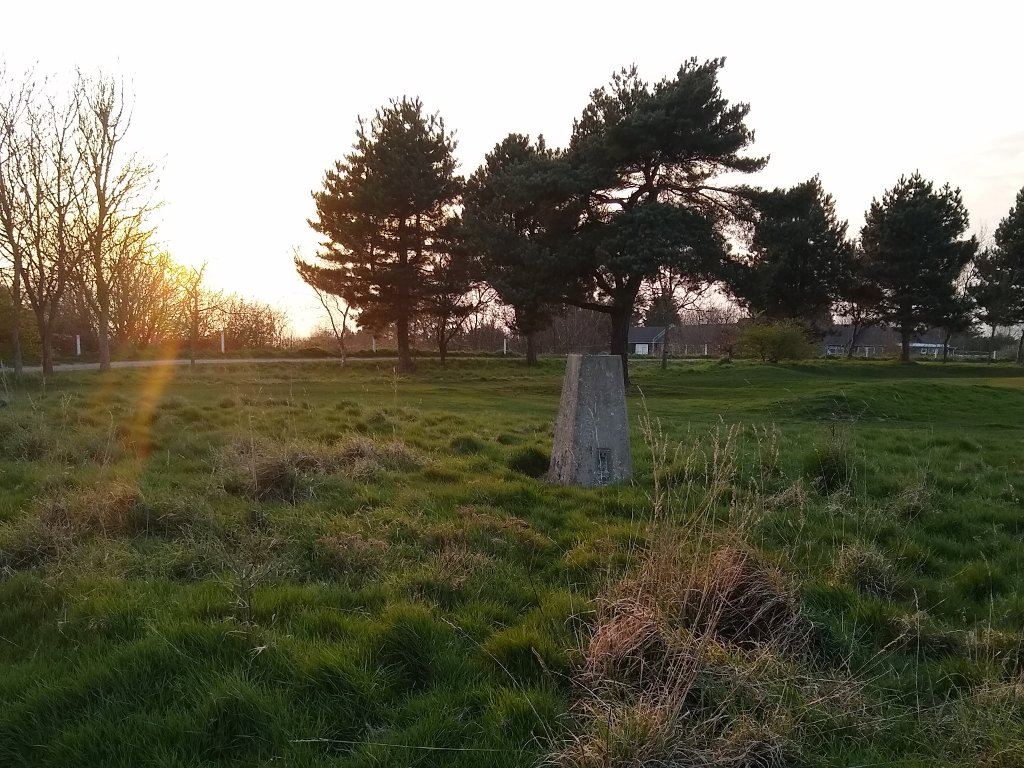 Next trig point is Cheriton Hill, which is just north of the Channel Tunnel terminal. I parked in a layby just above the Folkestone White horse (not as old or exciting as you might hope) and walked along the footpath (North Downs Way/Saxon Shore Way) for a bit until I found it.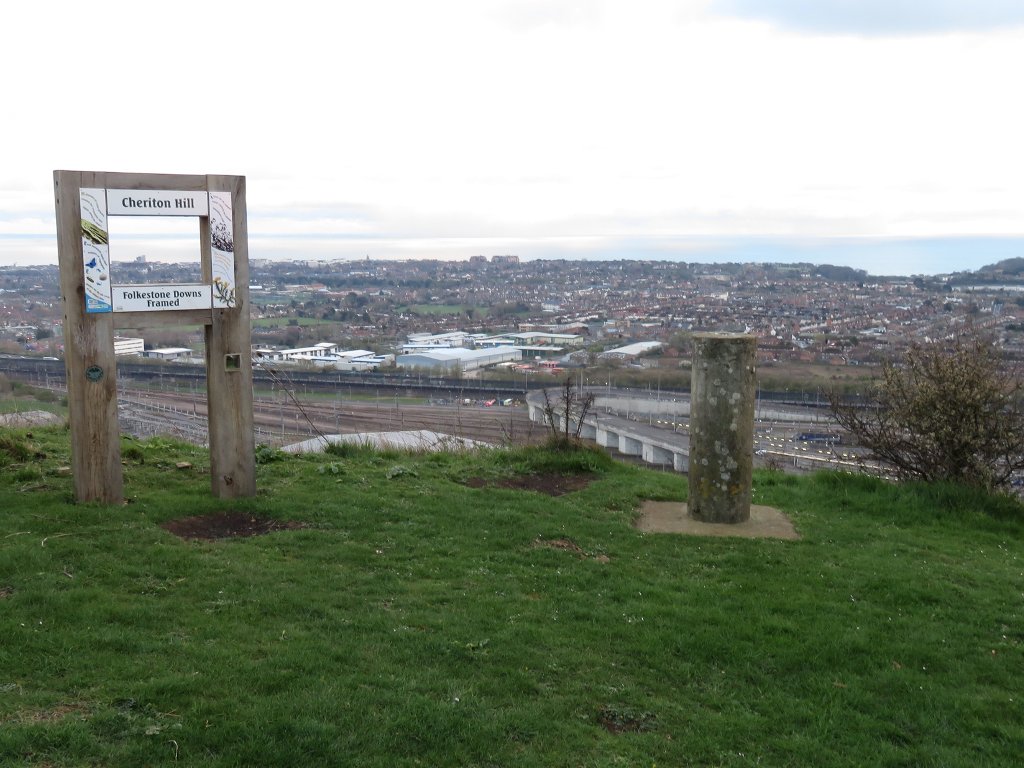 Not the most exciting of views on a cloudy grey evening
I hadn't seen a cylindrical trig before! You can also just about see France, which is quite cool.
I continued walking as far as Cherry Garden Hill, where I unexpectedly found a WWII pillbox. From here I returned via a lower path as loops are better than out-and-back - but with a steep walk straight back up the white horse (which it turns out is made of paving slabs) because I couldn't figure out where the actual footpath was supposed to be. Possibly in a load of brambles...
Seaside!
The beach at Hythe is pebbles, and every time I went near it, rather windy. I took this photo when I went for my job interview which is better than any of the blurry dark pics I took on this visit

I had ideas of sitting by the seaside eating fish and chips, but in reality by the time I'd walked/ran and got the chips, it was cold and dark so I was sensible and ate inside instead.
Royal Military Canal
This has a footpath for its entire length (45km). Could be a project to tackle during future office visits...
The section through town was dotted with benches and about a million daffodils. Heading west it quickly got a lot less urban. At this point the southern path is also the English Coast Path - and NCN2 on the north.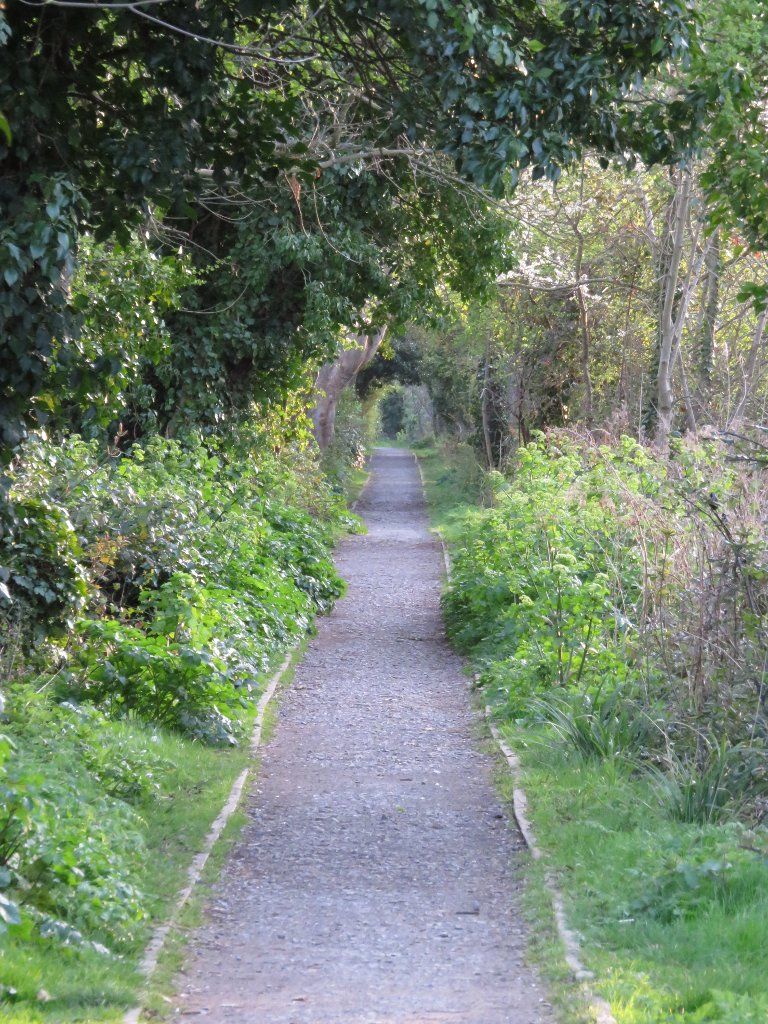 I walked as far as the first footbridge, enjoying the sunset before heading back along the other bank. Technically another loop walk

This has a couple of signposted walking routes, as well as joining up to quite a few other footpaths. The blue route goes around the lake, and the longer red route continues along the valley. Wandering around in the evening I only saw a handful of other people, but I'd imagine it gets much busier at weekends/holidays.