We enjoyed our ski trip to Serre Chevalier a couple of years ago so much that we decided to go back and stay at Pinewood again - and take a few friends with us.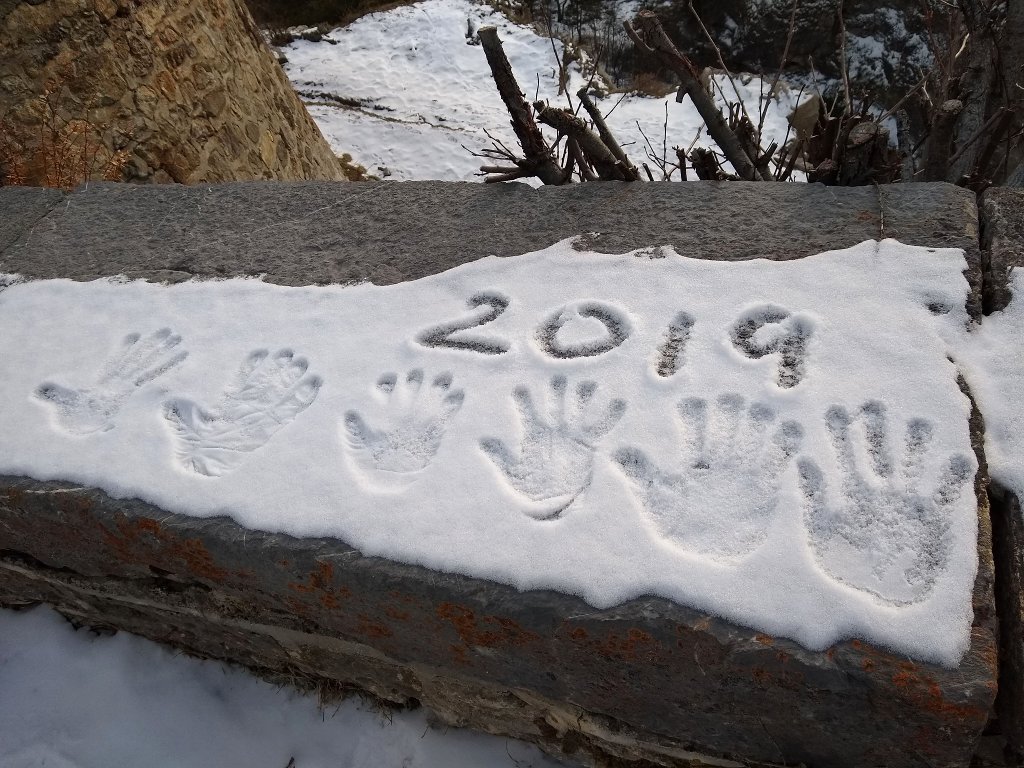 touristing in Briancon
This was my first time skiing in a group (not counting skiing with new friends made in chalets, of course) and it was great fun. Between six of us, we had abilities ranging from 'complete beginner' to 'could probably ski backwards with eyes closed' to 'not actually skiing on account of growing a baby'. It was nice to all meet up for lunch though - and to stuff ourselves with cheese fondue and steak at Petit Pont on chalet night off.
Weather wise, we didn't get much full on sunshine - I used my low light goggle lens more than the mirror, I think - but the snow was pretty good all week.
Here we are heading down to Monetier, on a windy day where we were pretty much getting blown back up some of the slopes (and the less said about wind-assisted dismounts of the Eychauda chair the better!). The fuzzy white middle of the photo isn't a dirty/steamed up lens, it's snow being blown around:

pretty
On the Friday, our final day, it snowed a LOT. We had a particularly hilarious descent of the Cucumelle, where we were greeted at the top of a lift by a ski patrol person warning everyone about the conditions and telling us in no uncertain terms to not go off piste.
Not that you'd need to, as the powder on the piste was anywhere between ankle and waist deep! They closed the lift not long afterwards...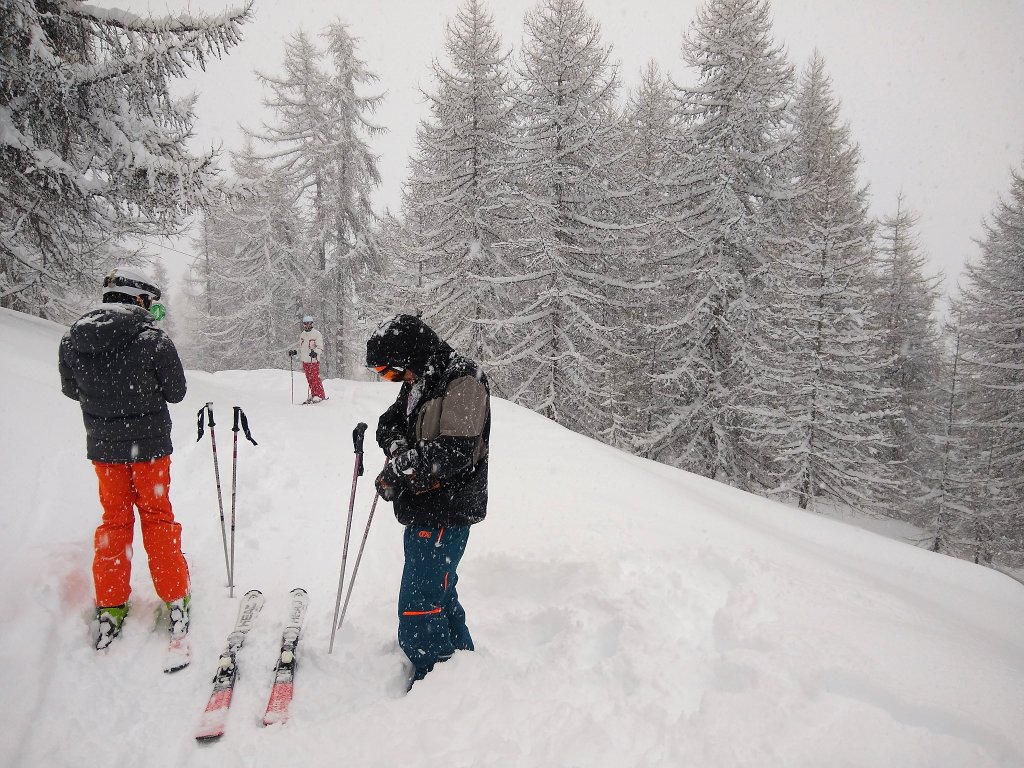 pow pow
The downside of all the snow (which didn't stop until the next morning) was that our transfer to Grenoble took longer than planned (so an earlier start, boo) because the Col du Lautaret was closed and traffic going the long way round was rather slow until you got past Montgenevre.