My ski holidays have, until now, all been booked fairly last minute. But this time our Christmas trip got booked really early - in August! We intended to have a quick browse of flight prices just in case of bargains, then sort the rest later - but instead found a very good package deal for a week of B&B at Hotel Serre Palas in Les Deux Alpes.
Jon is determined to properly learn to ski this winter, so our first morning was spent doing many slow laps of the nursery drag lifts. He'd booked himself some afternoon lessons, giving me time to zoom around on my own at a more sensible pace.
I spotted the large queue outside the Jandri Express 2 gondola, and smugly thought to myself "sod that, I'll take the chair instead". So off I went to the Glaciers lift, only to discover when I got off that it no longer goes as far as it did two years ago. Great. Apparently the second part of it was moved to replace a different lift somewhere else. The Super Venosc lift on the Vallée Blanche side also seems to have disappeared for this year. hmm.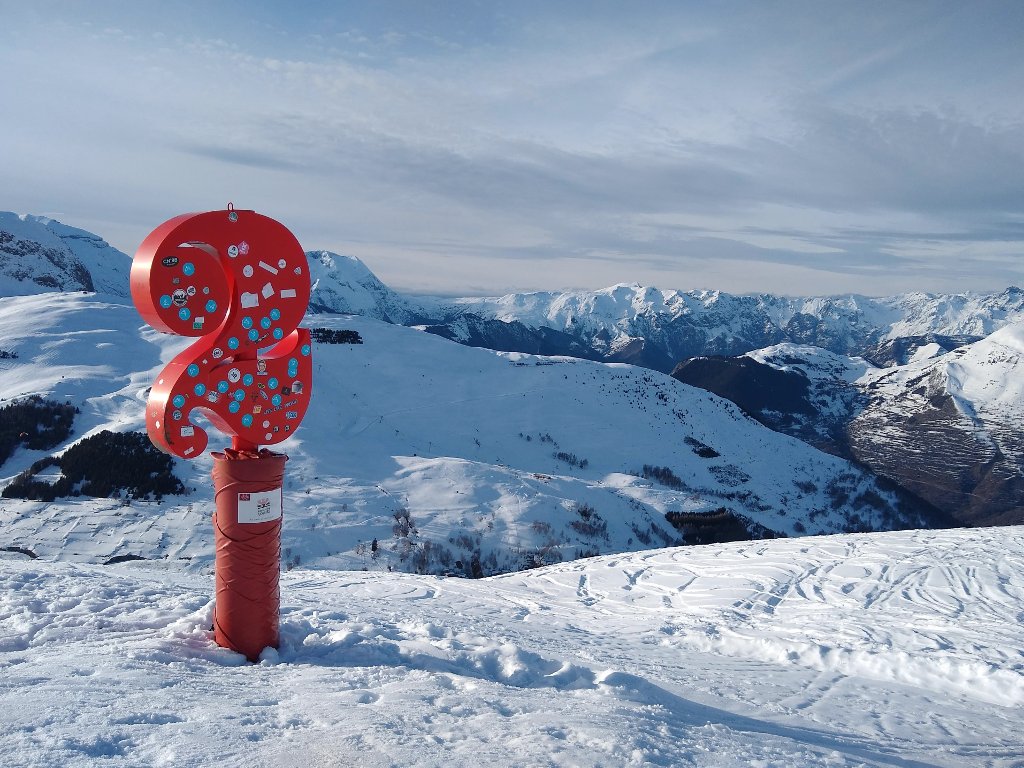 my blog post from last time has a very similar photo - but of a different 2 sign
While I'm having a whinge, L2A still feels like one giant wide motorway of piste - all roads lead to Jandri. I thought this last time we visited, but was hoping that with the resort having more snow coverage, and me being a much better skier, it might be better. Nope.
I will forgive it because the runs down Signal are just as lovely as I remembered, and the restaurants/cafés/bars in town are good. For Christmas dinner we had a delicious tartiflette - our original plan of a giant bucket of fried chicken from Full Belly didn't work out as they were closed, so that had to wait for another evening.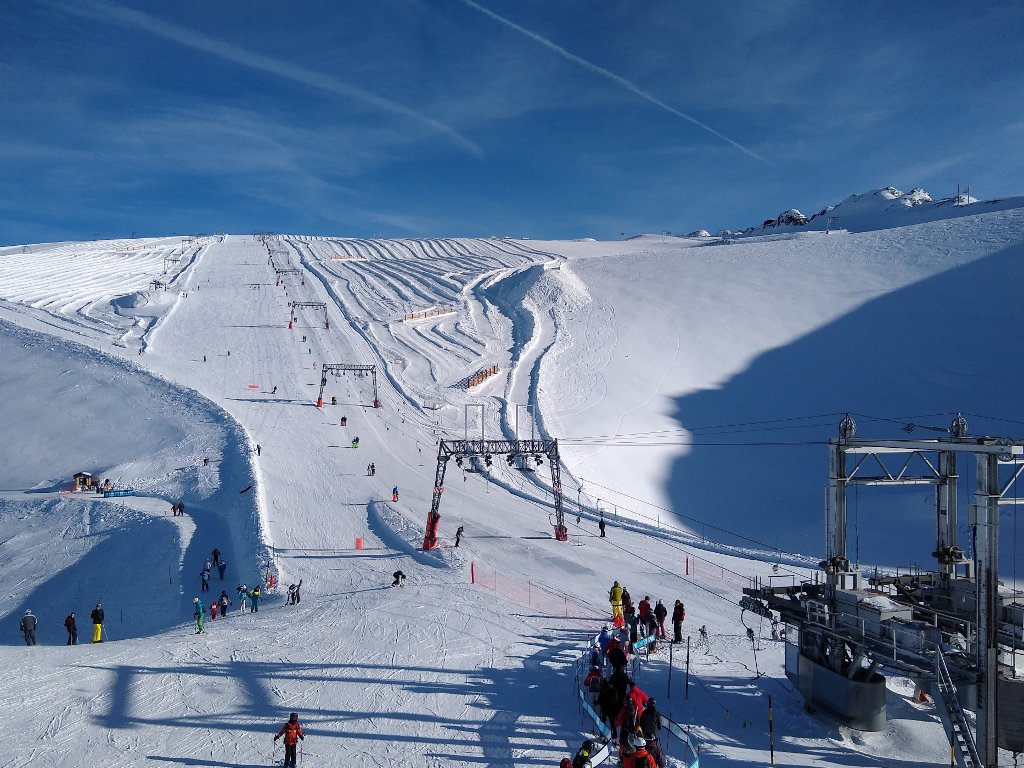 a sunny day on the glacier
The majority of the week was lovely and sunny, though I did get rather blown away at the top of the glacier, and on one afternoon everything quickly vanished into clouds and I had some 'I can hear voices over there so that must be where the piste goes' fun. We also - mostly accidentally - found the viewing platform on the glacier, on a less windy occasion.
Unfortunately both of us came down with flu - Jon during the second half of the week, and me the day we travelled home. As well as limiting our skiing ability, this also meant not eating a huge amount, pretty much no boozing, and then NYE spend flopped on the sofa rather than at a friend's house party. Rock and Roll..!