When the Manics did the 20th anniversary tour of the Holy Bible last year, I was sad that all the gigs were far away. I was also slightly surprised that none were in Wales.. turns out they were just saving the best for last.
Cardiff Castle, on a warm Friday evening as the sun set. Wow.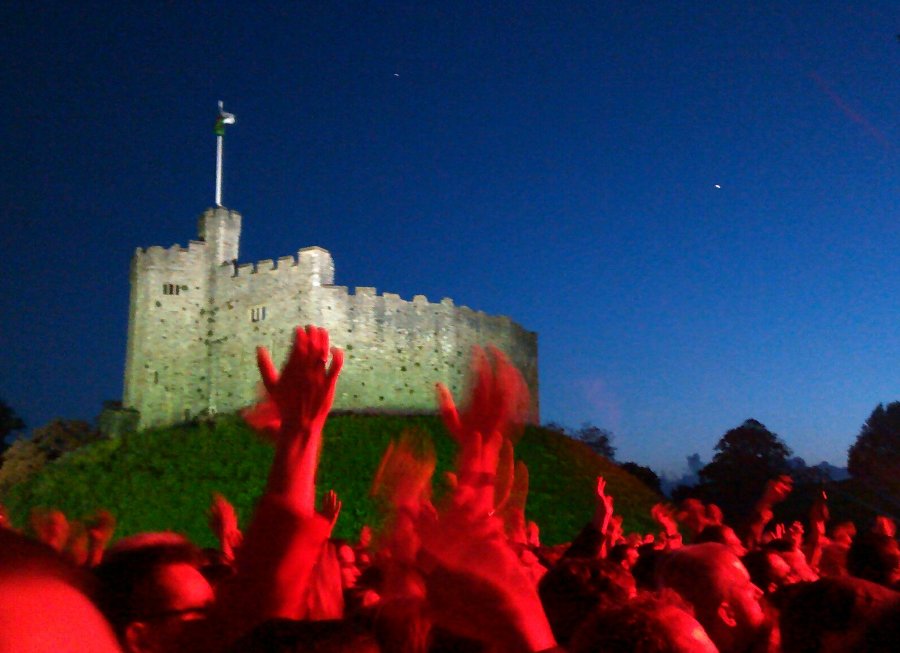 First up, the Holy Bible played in full. It's probably not my favourite album (don't kill me, Manics fans) because some of the songs are just a bit too dark, but seeing the whole thing performed live was something else. And knowing that it was being shown live on the BBC, swear words and all... Fantastic!
Sadly one drunk guy near me decided to spend the break between sets having a go at a lady, telling her couldn't call herself a "real fan" because she was only here for the "famous songs" and therefore she shouldn't have come at all. What the actual fuck?! You don't need to know every word of every song that a band has produced over 25 years to justify attending a gig.... what an idiot.
Anyway, the 'greatest hits' set was obviously quite a contrast, but it was just as good