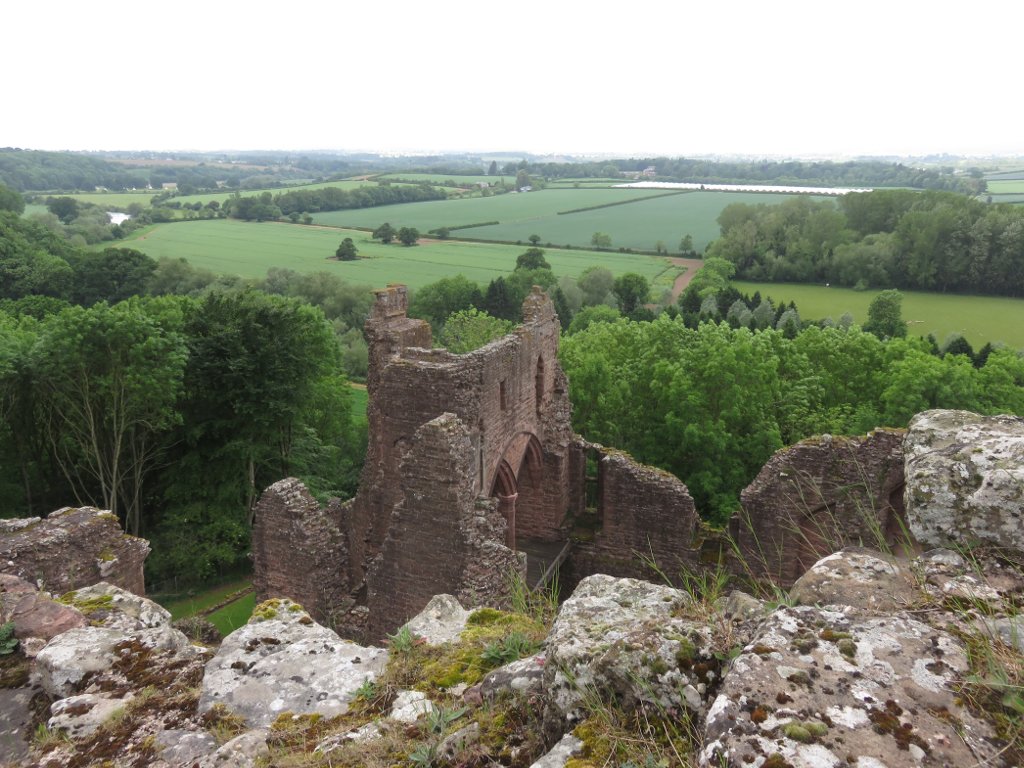 Things to do on a slightly grey and drizzly bank holiday weekend when you haven't gone biking/camping with friends because of dog faff: visit a castle!
This is the view from the top of the keep at Goodrich Castle.
We've had this one on our list for a visit for ages now - a couple of years ago we used the car park and walked up Coppet Hill, intending to go in afterwards... but ran out of time. I'm certain I'll have been dragged around it as a child, of course.
It's a dog friendly site, and the admission charge includes a really... continue reading »