Plastic Patrol in Gloucester
Recently I took part in a Plastic Patrol session in Gloucester Docks. The idea is simple - after a bit of stand up paddleboard tuition, you get to float around the waterways armed with a litter grabber and a bucket.
I joined the final session of the day, and was actually quite surprised to see how (relatively) little rubbish had been collected so far - apparently last year it was much worse. I was not surprised to see the obligatory rusty old bike that someone had fished out.
We paddled around the main basin, then down to just past Sainsbury's. I spent quite a while picking at this patch of water lilies. It may look clean, but actually there was a lot of very small bits of rubbish caught up in it: polystyrene balls, bottle caps, chewing gum, and loads of corners torn off from opening chocolate bar wrappers. Yuck.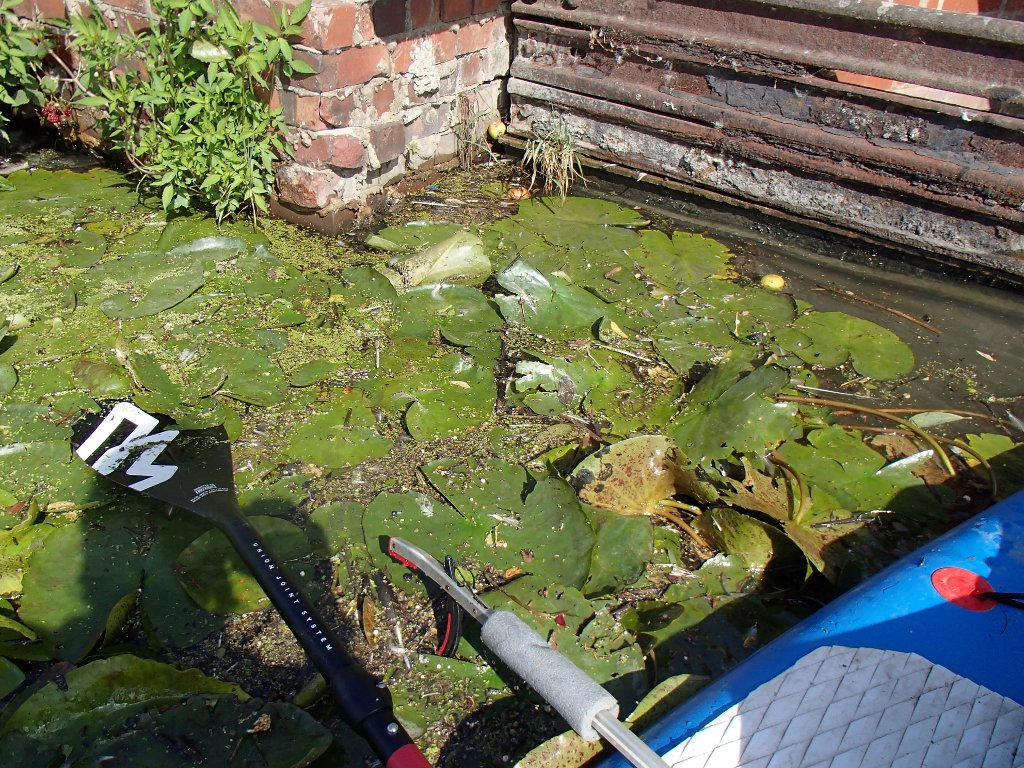 Just out of shot: a dead pigeon
This is everything I collected. It may not look impressive, but it all adds up. I know about microplastics affecting the oceans etc, but it hadn't really sunk in that not-so-micro-but-still-small rubbish would be so plentiful closer to home. Think carefully when opening your Mars bars!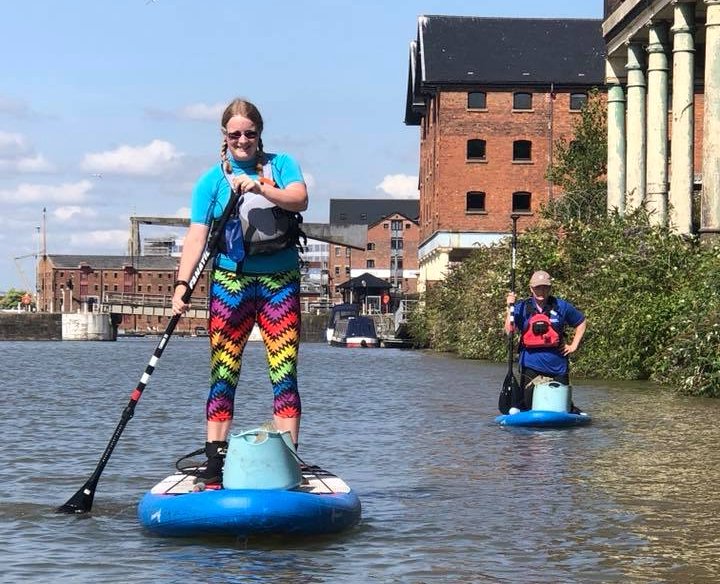 This was actually the first time I'd paddled in Gloucester Docks, despite having lived literally metres from the main basin for three years with a kayak stored in my living room! I have been on the canal further down a few times though (including swimming around in the water doing safety training)
I've paddled boarded once or twice before, albeit several years ago, so it didn't take me long to decide I was going to try standing up rather than kneeling. Grabbing tiny bits of litter was a bit more difficult from higher up, but it gave me a better view and took the pressure off my knees/quads - which were complaining rather a lot the next day.
Definitely want to do more in future!