After four nights in Rome we headed south for the rest of the week.
Visiting Pompeii has been on my bucket list (not that really I have such a thing) for a while. But the more research I did, the more I kept seeing reports that Herculaneum is in many ways 'better', due to being smaller and a lot quieter than Pompeii.
We'd pencilled in two days to visit both sites and walk up to the top of Vesuvius. Herculaneum was first up. The excavated area is relatively small, but a lot more of the town is still buried deep under the modern town of Erculano. We were able to walk round all the whole site (with audio tour) in a few hours, and it was all very interesting. I was surprised by just how well preserved some of the buildings are, particularly the decoration.

house with red walls in Herculaneum
After yet another pizza in Erculano we decided to visit Pompeii on our way back that afternoon, and just try to see the highlights. Once you've seen half a dozen Roman houses and bars you don't necessarily need to see another town's worth...
Pompeii is very big. And half closed for renovation/excavation. And a lot busier than Herculaneum was, despite us arriving late afternoon. Also they don't really label where the good/famous stuff is. (for anyone interested, the 'Garden of the Fugitives' with 13 plaster cast bodies is at Region I #14). We were unable to find the brothels, as that road was closed off. So much for the 'sex and death' highlights tour...!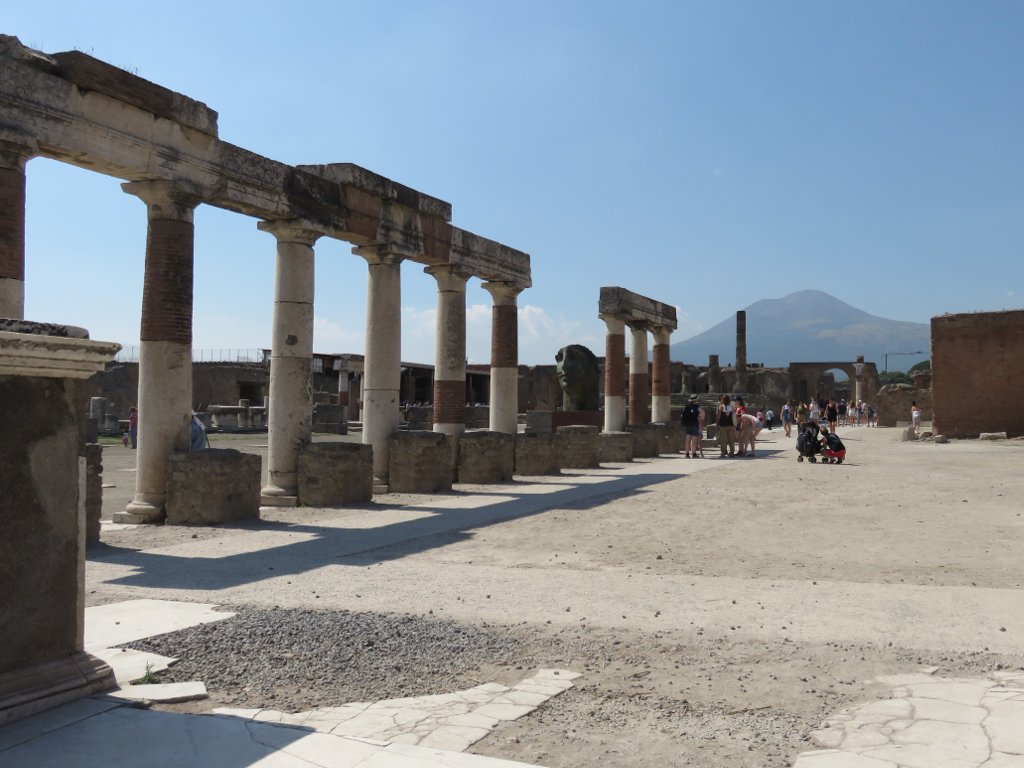 Pompeii forum, with Vesuvius in the background
I'm not sure how Pompeii lived up to my expectations. It's certainly a very interesting place to visit, but I think I was somehow expecting more. In my head I think I expected to see preserved 'things' inside the buildings as they were found, when in reality most items are now on display in museums (and you wouldn't want to leave valuable artefacts lying around anyway!). There are some bits and bobs displayed on site, including lots of amphora.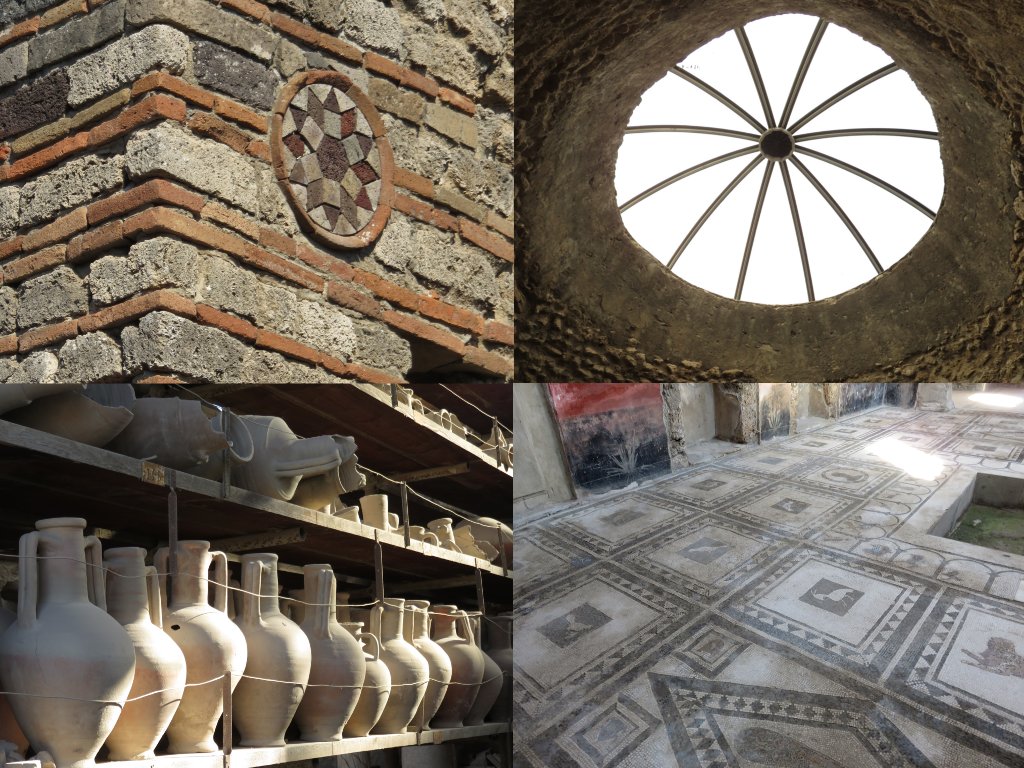 We did also visit the Naples Archaeological Museum so were able to see some of the more famous items there. Mosaics, frescos, and, of course, a lot of penis themed items. Many of the museum rooms were closed off, which seems to be a recurring theme in Italy.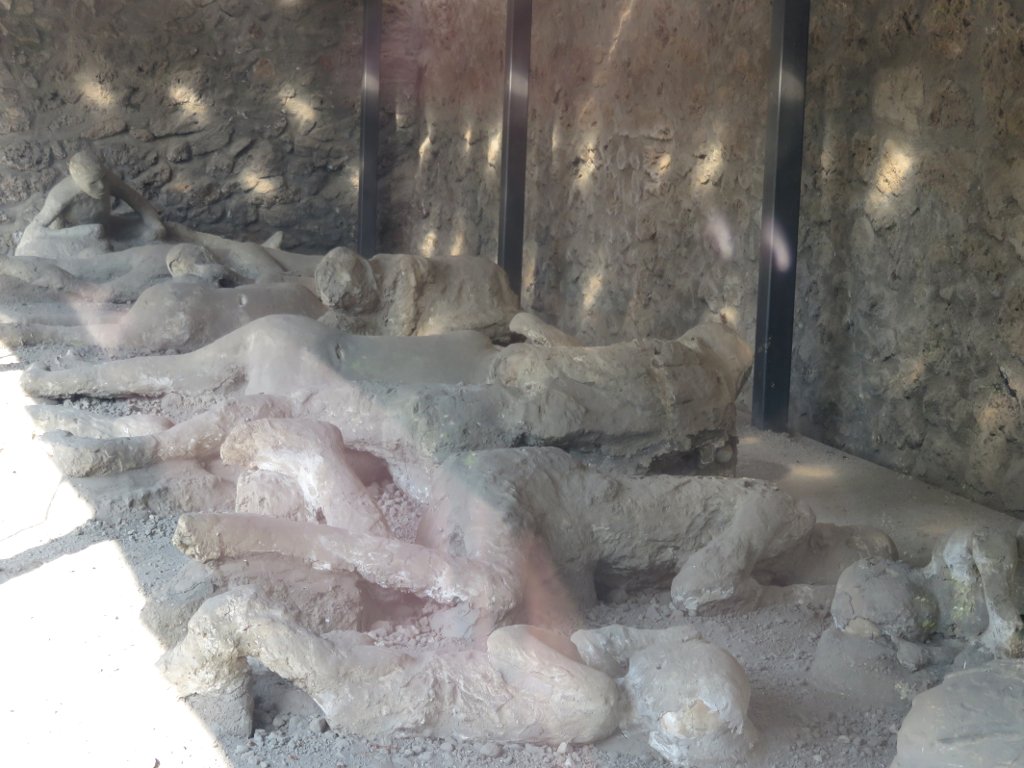 plaster casts in the Garden of the Fugitives (behind grubby glass)
Sadly I didn't get my walk up Vesuvius in the end

I know it would have been slightly cooler at the top, but it was just so hot and sunny that I would not have dealt well with more physical exertion. Oh well.