When in Rome... go and visit a different country.
The Vatican City is very small, but does have several popular tourist attractions: the Sistine Chapel/Vatican museums and St Peter's Basilica. We only visited the latter, because I wanted to go all the way up to the top of the dome and enjoy the views.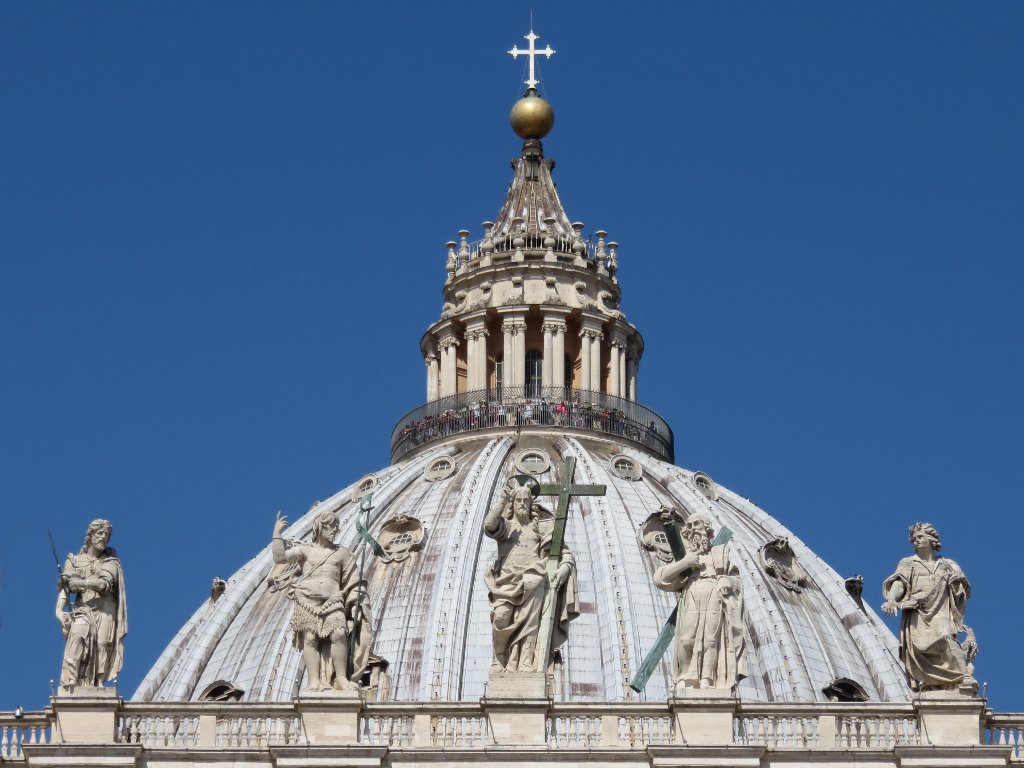 note busy observation platform
Queuing to get into St Peter's was probably our longest queue of the week, at about 20 minutes. This was mostly just a bottleneck at the security scanners.
Top tip: if you carry a penknife in your handbag, leave it at your hotel. I can't possibly comment about whether local bus station toilets are a good location to stash such an item should you forget this, but if you try and get one through the scanners it'll probably end up in the bin.
There's a charge to go up to the dome, and it's slightly more expensive if you want to take the lift rather than walk. We walked, and it wasn't that bad - just lots of steps. Worth noting that the lift doesn't take you all the way up, and the worst of the stairs are above it. Although I don't think anyone was actually checking tickets at the lift anyway...
The inside of the dome (and the whole inside of the church really) is predictably extravagant. It's crazy to think how much time, effort and money went into the decoration of everything.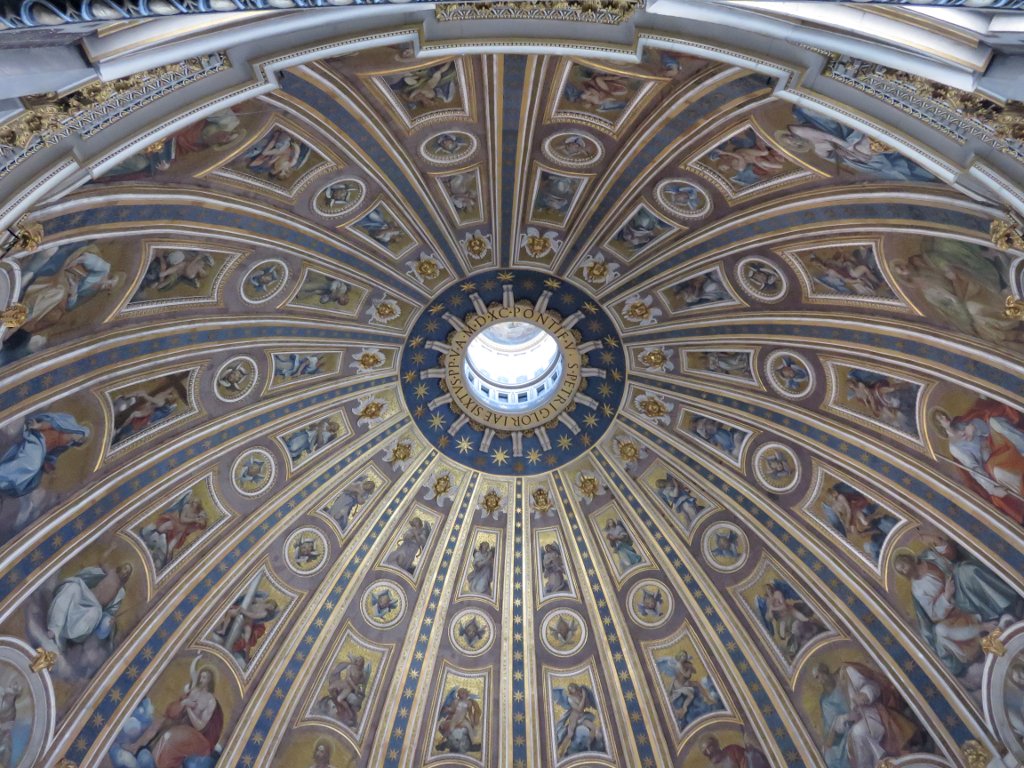 You could see a long way from the observation platform at the top, though it was rather hazy. Fun to look down on the square full of ant-sized people though.
Castel Sant'Angelo
Once we finished with the Vatican we got some lunch (as a change from pizza, I had calzone) and then visited Castel Sant'Angelo. Originally a mausoleum, then then Papal Fortress, and now a museum.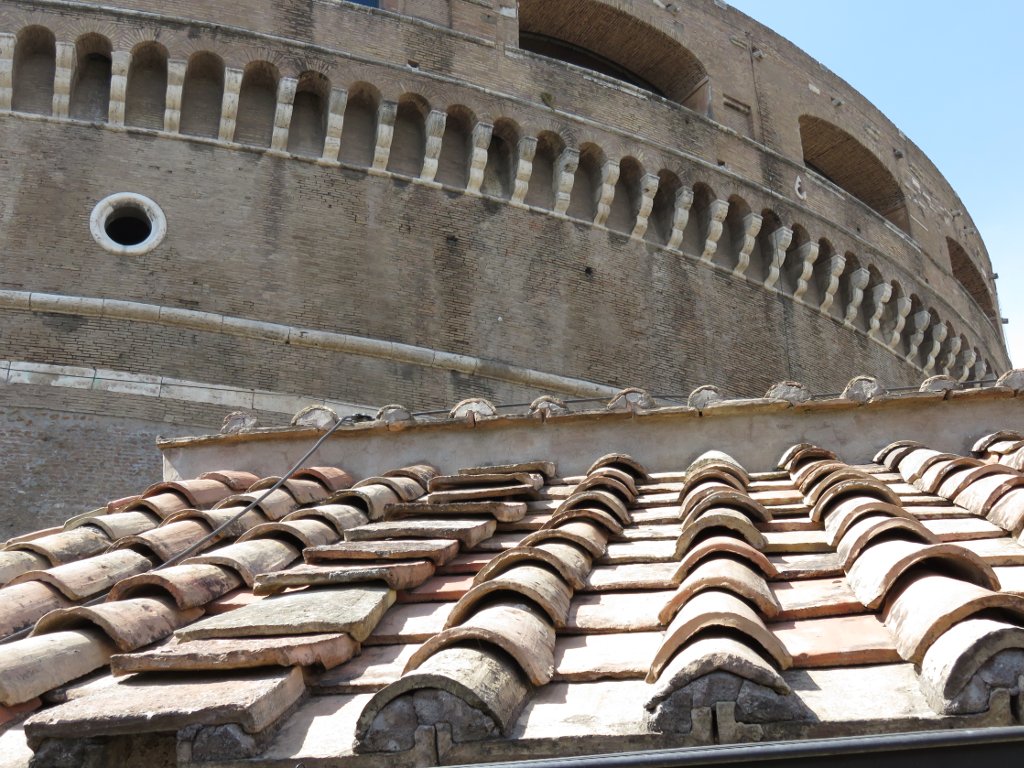 More lavish décor and paintings, statues, etc. Also a lot of cannonballs. However there was no obvious organisation or suggested route around the castle (or even a map), so I'm not even sure if we saw everything! But it was definitely interesting and worth a visit.