On a theme of "things I didn't get round to posting at the time and now it's several months later", here's my favourite photo from our birthday visit to ss Great Britain.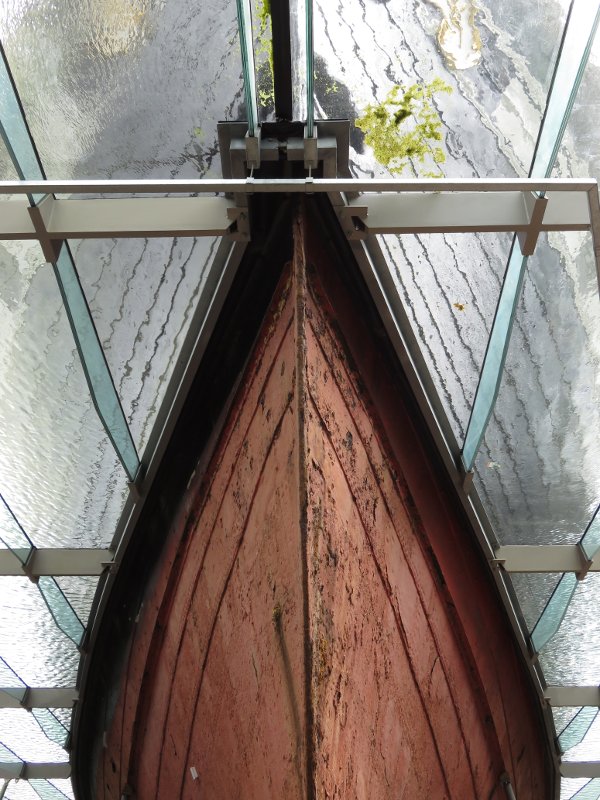 Taken from underneath (obviously!) in the dry dock. The 'ceiling' is covered in a layer of water, so from ground level you can pretend the boat is floating, and from below you can pretend you're underwater. It's a nice effect.
If you're a small nervous child what you can also do at this point is start screaming about how you don't want to go into the water because you might drown - until a parent picks you up and carries you down the stairs. Presumably it didn't take her too long to realise she was still breathing air...!