Another walk, this time from Ben Giles' Wye Valley book.
The book suggests starting at the pub, but after a little googling I discovered that there's much more parking space at Woolhope parish hall just up the road.
Leaving the village, we walked up a lane that turned into a track, and then just a footpath in a field - which also contained some old lime kilns. After a slight descent, it was back up the hill through more fields until we reached the road along the ridge at Hooper's Oak.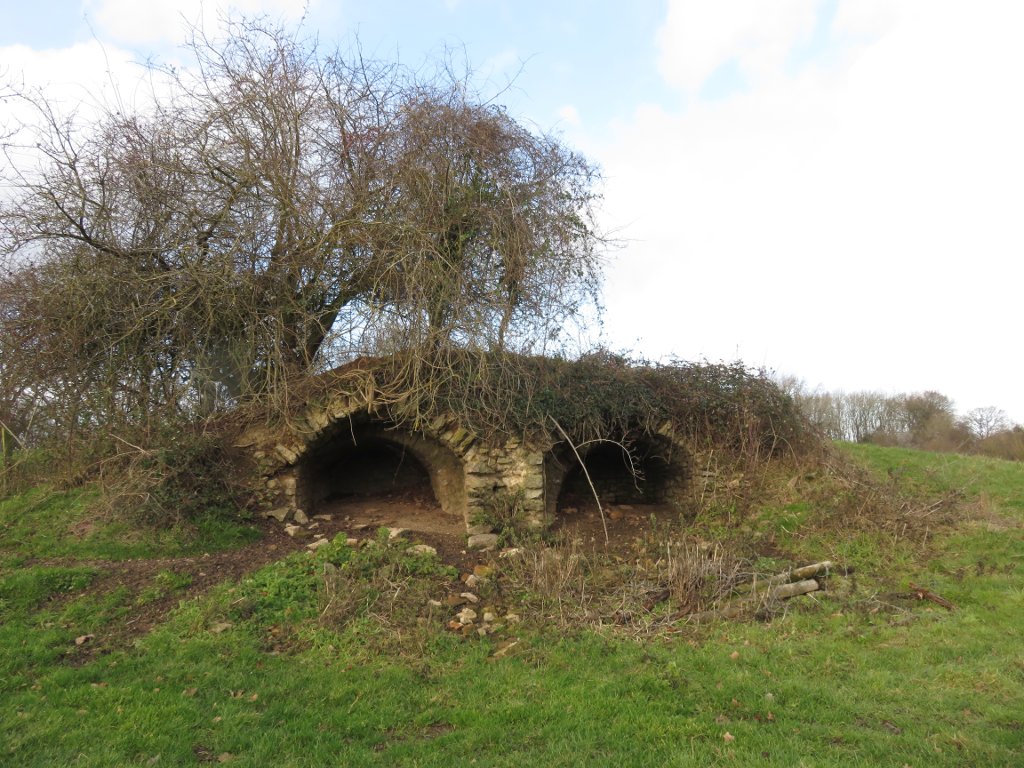 Lime kilns
The views from the ridge weren't bad for a slightly damp December day - Malverns and May Hill clearly visible. I'm sure it'd be much more spectacular in the sunshine though.
There's one thing you definitely can't miss about Marcle hill - the Ridge Hill TV mast. Fun fact - I remember when I was growing up we had two aerials on the house - one for whatever the 'local' mast with the best signal was (google says Wenvoe), and one pointing at Ridge Hill so we could get "proper" Channel 4 as well as S4C. Unless the weather was too crap, anyway.
Also on top of the hill is a trig point! One that's been nicely looked after and repainted recently. We were on the other side of a fence to it, but the path did seem to jump around between fences so I'm not sure if we could/should have been closer.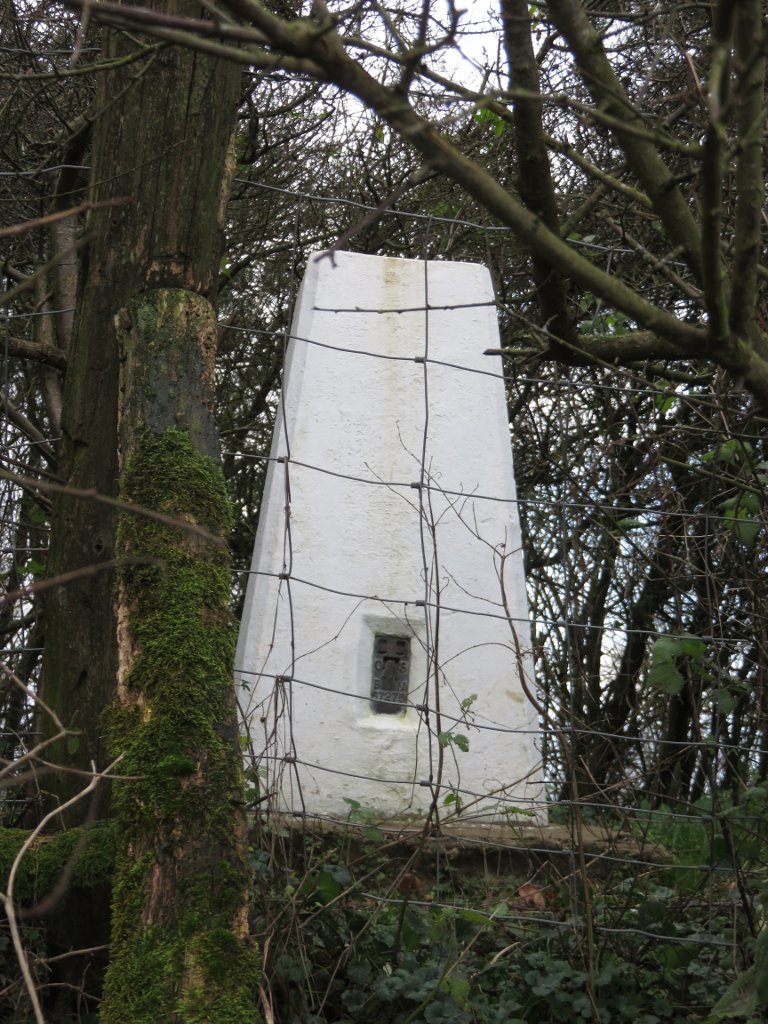 Shortly after passing the TV mast we left the ridge, turning right and heading down a sunken track towards Sollers Hope.
Several different footpaths radiate out from just beyond the church, and the one we wanted to be on turned out to be on the opposite side of a stream from where we actually were. Signs aren't always as clear as I'd like! Rather than backtrack, we picked our way to Alford's Mill via other paths and a bit of off piste-ing through some woods.
Just over 10km in total, followed by a drink at the (dog friendly) Crown Inn before heading back to the car, and home.