Let's go back to mid March, and a tale of two ski holiday providers.
We'd booked a package deal to Austria with Skiworld, which got cancelled a few days before we were due to go because all the resorts shut. They told us we'd get a complete refund, so we (somewhat foolishly) instead booked a package to France with Crystal, as the resorts there were all insisting they'd still be open as there weren't any outbreaks in that region. I insisted on package deal because that meant ATOL protection should anything go wrong. Important!
Flew out to Chambery on a plane that was probably only half full. Got on a bus and arrived in Les Deux Alpes about an hour after the announcement that everything would be closing. D'oh.
They told us we'd be going home on Monday - initially the entire way by coach, but then that changed to a flight from Lyon. No-one seemed to know what time any flights would be, so we spent literally half the day sitting in (or outside) the airport waiting around until eventually boarding just before midnight. Phew.
Crystal promised they'd refund us in full, even though we'd 'used' the flights/transfers/three nights of hotel etc.
Our one day of "holiday" in a closed ski resort was a bit of weird one. We did a bit of panic buying at the supermarket, enjoyed a surprisingly nice lunch from the hotel restaurant (our package was full board), wandered around the town, and built a snowman. Oh, and drank wine.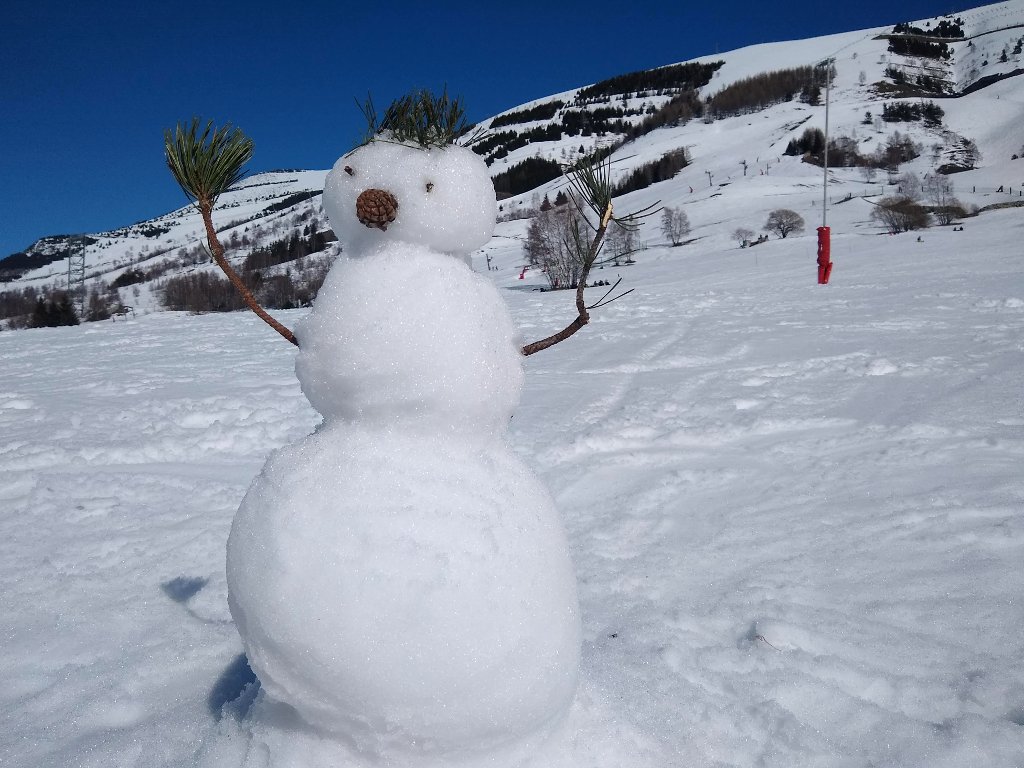 what to do when there's snow but you can't ski?!
Six weeks later and Crystal have indeed refunded us, by the date they said they would.
Skiworld, on the other hand.... I'm not going to get into the full rant but it seems their customer service is somewhere between "non existent" and "awful".
They went from "you'll get a refund" to "you can have a voucher to book for next year" to "please claim on your travel insurance because it's not our problem". Originally they weren't even going to be refunding lift passes, but that bit at least has now happened (presumably because everyone went "er no, we know full well the resort have refunded you so give us our money back!!"). I've pretty much lost the will to live trying to deal with them, and we will NOT be booking with them again.
I work in the travel industry (or would if I wasn't furloughed) so I completely understand that this is a horribly difficult situation but there are definitely better ways of handling upset customers than radio silence and having all your email addresses bounce.
Oh well. Hopefully by next winter the world will be back to something resembling normal so ski holidays can happen again.