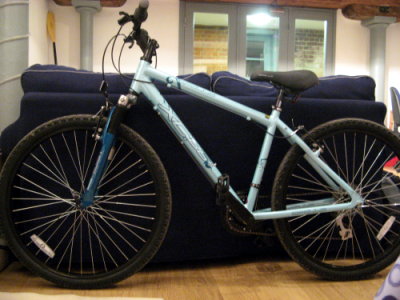 March can easily be summed up in one word: expensive.
As if buying a kayak wasn't bad enough, I've also been spending not insignficant amounts on things like deposits for holidays (French Alps in June, woo!), a shorty cag, car MOT, etc etc.
And when I popped into Halfords to get a bulb for the car, I managed to come out with a bike. Oops.
The bike does not have a name, and is a greeny colour, which this photo does not show very well.
Fitting it in my car was a right pain in the arse - first off, 'quick release' wheels is... continue reading »