Last Sunday's bike ride was an early one, due to other commitments later in the day. An overcast and slightly humid morning for another Cotswolds ride - our third from the guidebook.
We started by the pub in Cold Aston and rode down the wonderfully named Bangup Lane. I'm not used to starting a ride by going downhill, so that was a bit weird!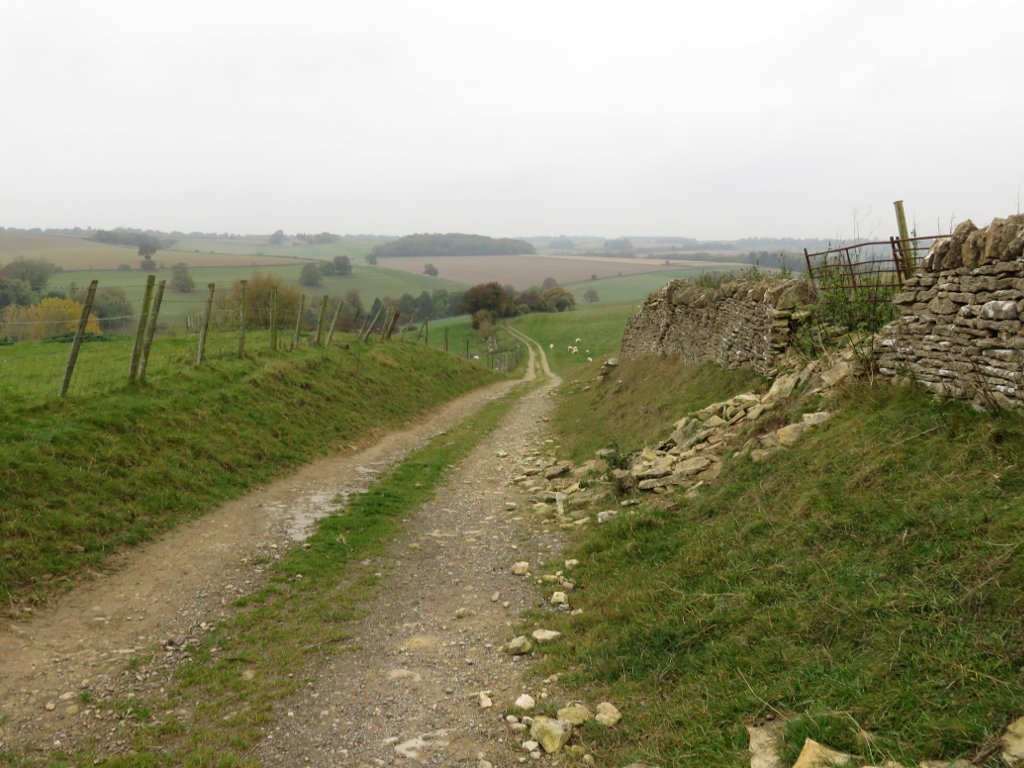 The bridleways are all 'named' ones, with diamonds on the OS map. However the names on the map (Diamond Way, Macmillan Way) didn't seem to feature on signposts - and the Sabrina Way we saw signed isn't called that on the map! Not really a huge problem though as the route is very obvious.
I rode almost half way before realising my forks were still locked, which should tell you a lot about the terrain!
The final section bridleway was this beautiful stretch through an avenue of trees. I absolutely love autumn colour.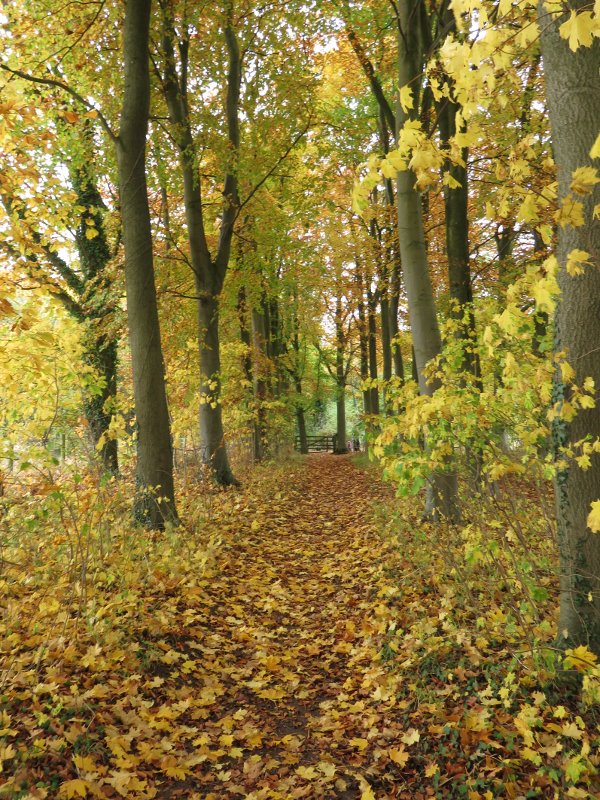 so pretty
14.5km of bridleways/tracks and a few bits of tarmac, with 230ish metres of ascent. This was such a lovely ride, we'll definitely do it again - maybe in an evening next summer. There was nothing technical or difficult, and not much navigation required either.