My time off work over Christmas was mostly spent up north.
It's been a bit damp up there for the last month or so, resulting in horrendous flooding and a variety of road closures. Not ideal really, and it's very sad to see ruined ovens/fridges/debris stacked up outside people's houses.
Our plans for a gentle boxing day walk all the way around Buttermere were ruined by the weather, and instead we popped into Keswick and briefly wandered around Derwentwater.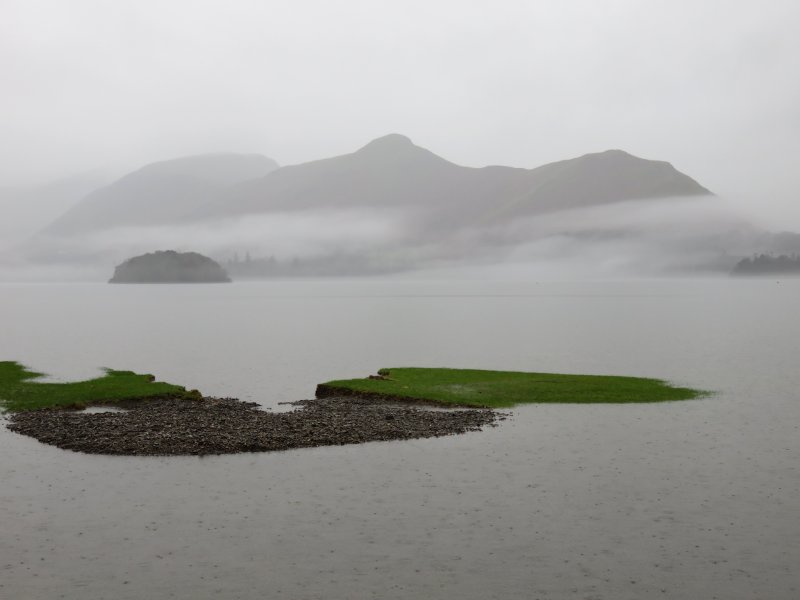 there isn't supposed to be quite this much lake
We got a little further than Friar's Crag, and then the path turned into a large puddle. By this point we were fed up of being rained on, so turned back and find a warm dry pub!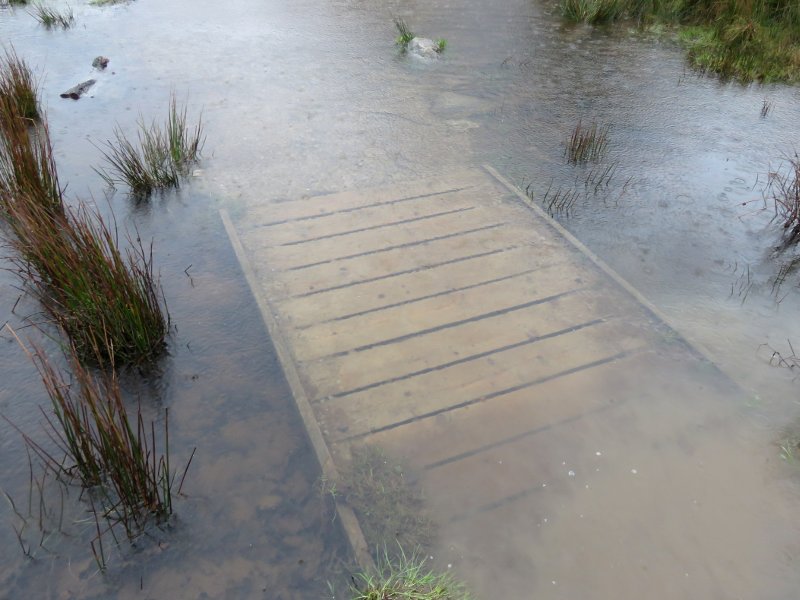 bye bye footpath!
Luckily the weather did improve over the next few days, and we managed a dry but windy walk in Ennerdale.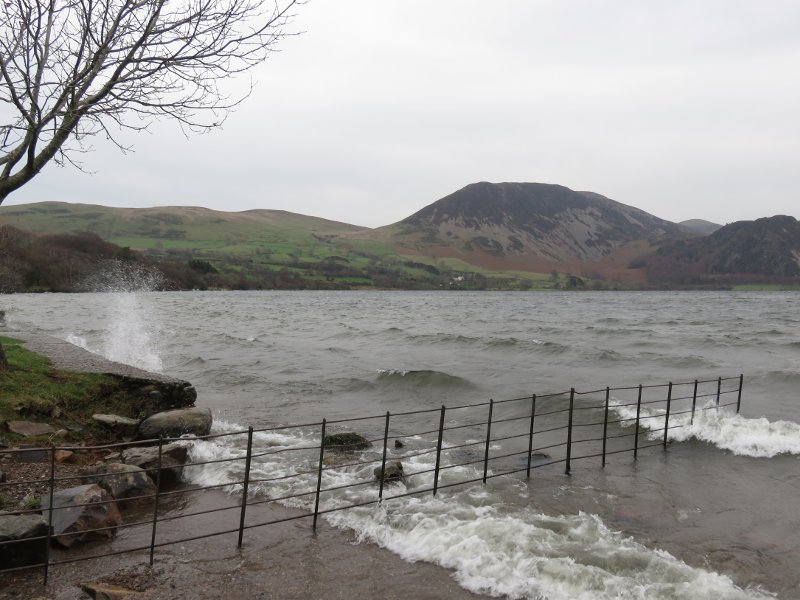 The waves were crashing over the path, which the dog wasn't very keen on!
Hopefully our next visit will have less rain, more daylight, and therefore some longer/more interesting walks!