As a small detour on my way to Shrewsbury for Jem's 30th party, I decided to walk up the Wrekin and bag my first trig point of the year. I knew my timings would mean sunset from the top, but I was lucky enough to get some good golden hour light too (not really what you expect in January, but I'm definitely not complaining!)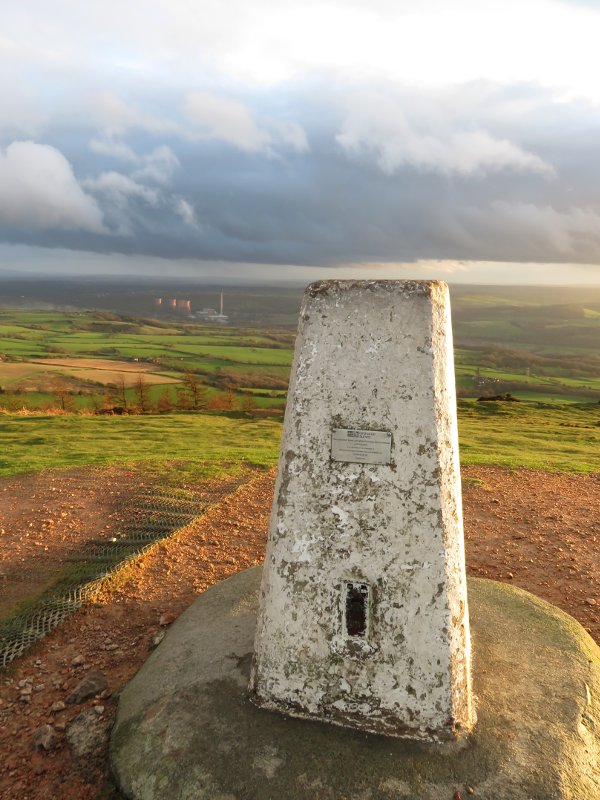 with the now decommissioned Ironbridge power station in the background
I mean, just look at this. Completely unedited. Thanks very much to the random people and dog for standing in just about the right place.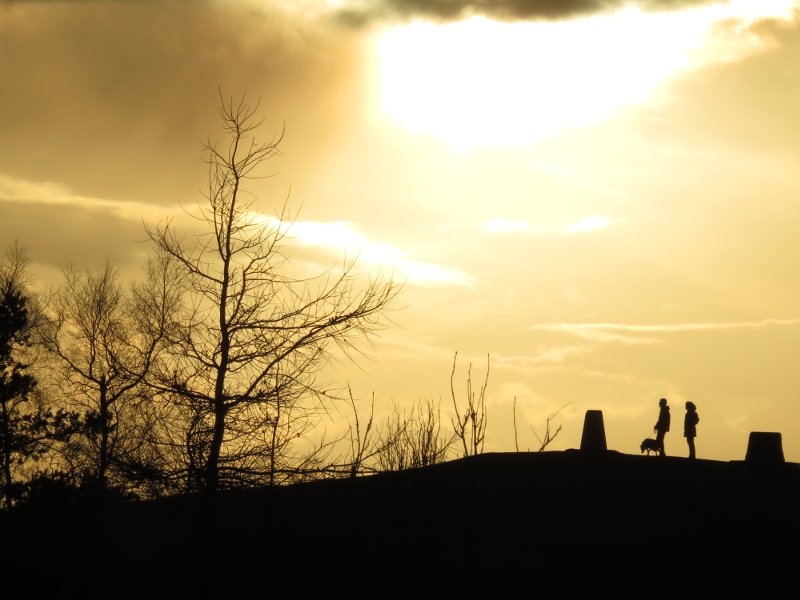 The other 'thing' to the right of the trig point and people is a toposcope.
Other than being steep, it's an easy walk. Just off the M54, big free car park, and a wide, easy to follow path. Despite it being a Friday afternoon in early January, I passed quite a few other walkers and runners. Other things spotted en route - a soft drink vending machine. Not what I expect to see half way up a hill!
I was going to return to the car via a different route, going around the side rather than back over the top but as I descended (again quite steep) I was aware that it was getting dark and I had no idea what state the other footpath would be in.
So I decided against the risk of dodgy/overgrown path and instead turned round to retrace my steps up and over. Out and back is never as good as a nice loop, but in this case far preferable to potentially getting lost in a bog or something!