One of my days in Luxembourg was filled with a trip to Clervaux. This started well when I got to the railway station to find that there were works on the line, so I'd have to get a rail replacement bus as far as Ettelbruck. But as it wasn't the UK, the bus turned up in the right place at the right time and all was well. Ooh, and the train from Ettelbruck was a double decker!
There isn't a huge amount in Clervaux - a castle, a church, a toy museum and the usual shops/cafés. I was there on a Sunday, but I can't imagine the town gets much busier even when everything is open.
Here's the castle, and a slightly random dinosaur painting. There was quite a bit of art dotted all around the town, including a selection of cow portraits near the castle entrance. Not really sure why, but I quite liked it.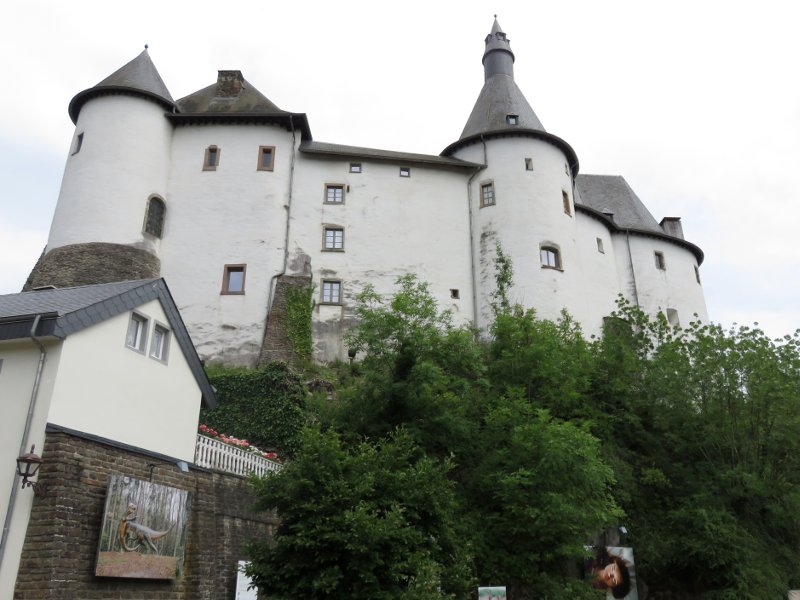 rawr
Inside the castle are several museums/exhibitions. The Battle of the Bulge (which I didn't go in as I wasn't sure I had time), scale models of lots of the castles of Luxembourg (a bit underwhelming - though I think if I'd visited more of the actual castles it would have been more interesting), and the Family of Man photo exhibition.

a group of images with the theme of joined hands
Seeing this exhibition was my main reason for visiting Clervaux. As the name suggests, almost all the photos are of people. The photos are organised according to different themes and displayed in a variety of ways - including hanging from the ceiling. Definitely more of a visual impact than a row of frames on the wall.
An audio guide was available, which in hindsight I wish I'd gone for, but even without the added explanations it was all very impressive. I'm not going to bother trying to describe the overall experience because I will fail miserably, but it was all very impressive. Even if I was craving photos of things other than people by the end of it (there was a lovely big Ansel Adams landscape though!)
Oh, and a bit more art on the wall of a building somewhere: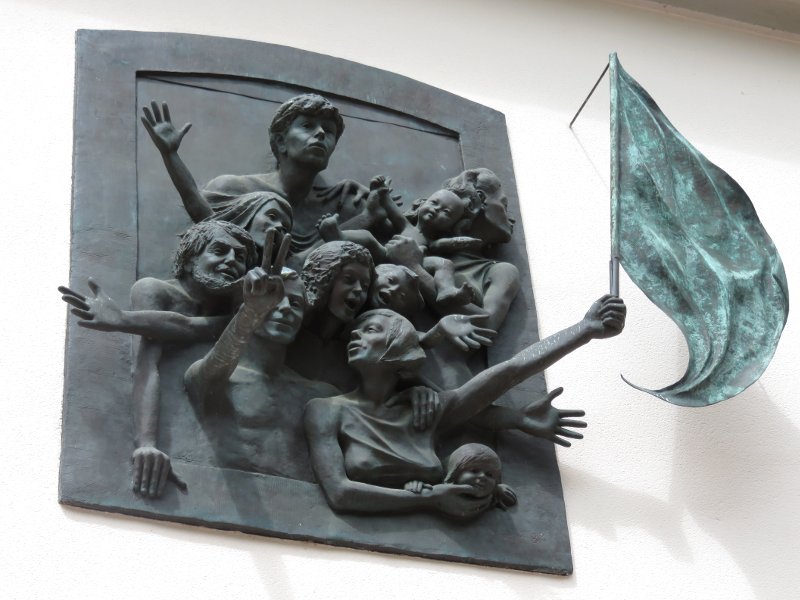 This overlooked a statue of an American soldier, as some sort of liberation memorial. Perhaps if I'd gone round the Bulge museum I'd have learnt a bit more about it...