At the end of June I had a long weekend in Luxembourg, because small European countries are cool and it gave me another excuse to practise speaking French.
First up, here is a view from the Chemin de la Corniche, looking over the Old Town/Grund area of the city. Very pretty! This was taken as I was following the signposted Wenzel Walk, which I combined with the City Promenade (not signposted, but leaflets for both are available from tourist information) to spend a morning walking around most of the city.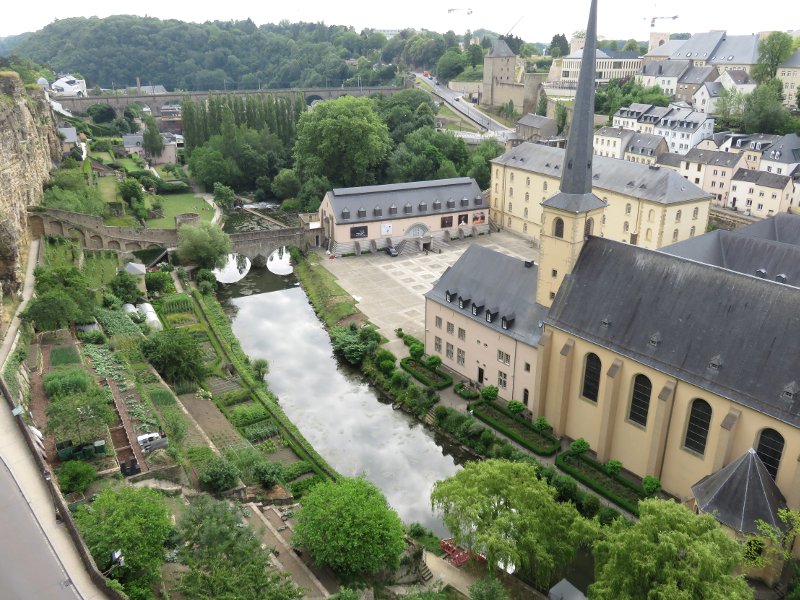 Alzette river and Neumünster Abbey
Unsurprisingly for a city built around two deep river gorges, there are a lot of steep bits and buildings hanging onto cliffs. I visited the city history museum, which is over six floors.. several of which seemed to be at street level.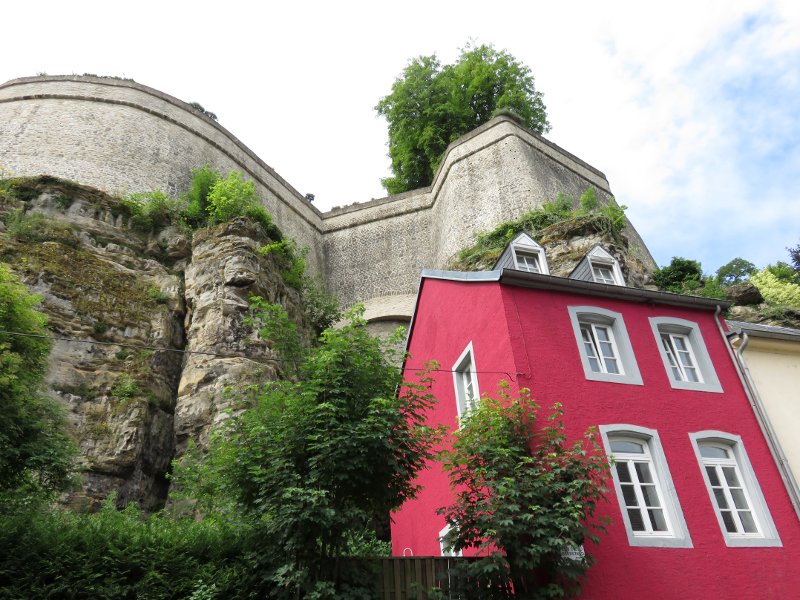 I made a point of finding this junction of 3 streets at different levels, simply because I'd seen a picture of it online ages ago and been intrigued. Not far from here is a lift that takes you back up to Ville Haute, for anyone fed up of walking up steep slopes.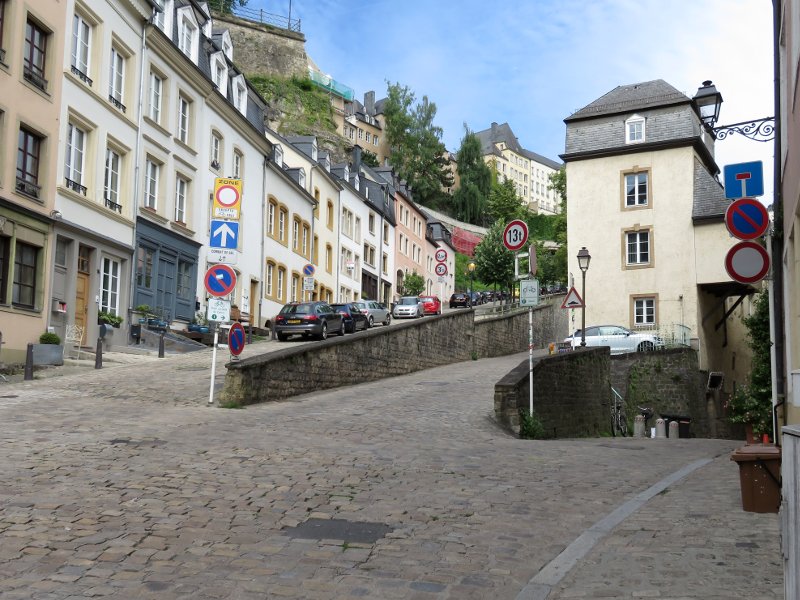 Another thing you can do when you build your city on top of a cliff is dig a load of defensive tunnels into it - the Bock Casemates. Interesting historical titbit - the fortress was dismantled as part of the neutralisation of the country in the 1800s, but because there are so many tunnels in the rock, they couldn't be destroyed without taking large chunks of the city with them. So they got used as bomb shelters during the world wars, and are now open to tourists.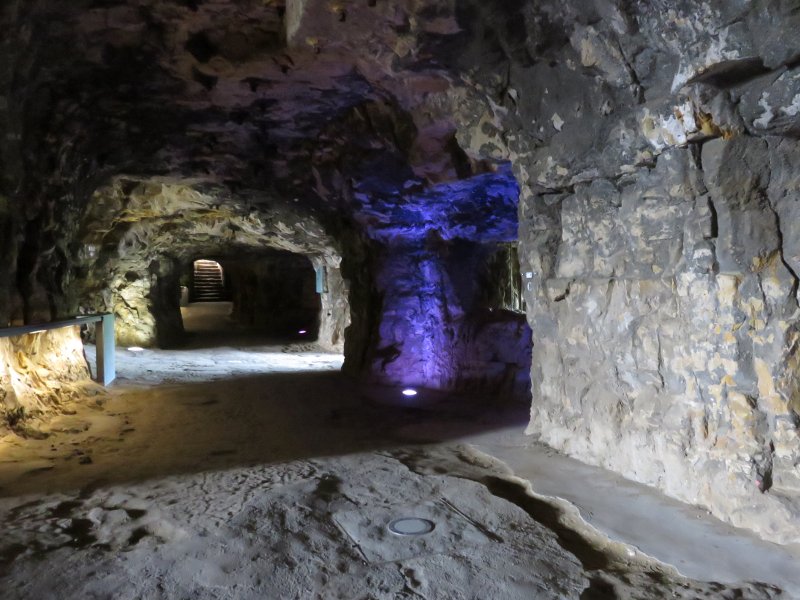 Luxembourg is the world's only Grand Duchy, with the palace located opposite some shops and cafés... meaning you can have a cup of tea while watching the guards march, and important people going in and out.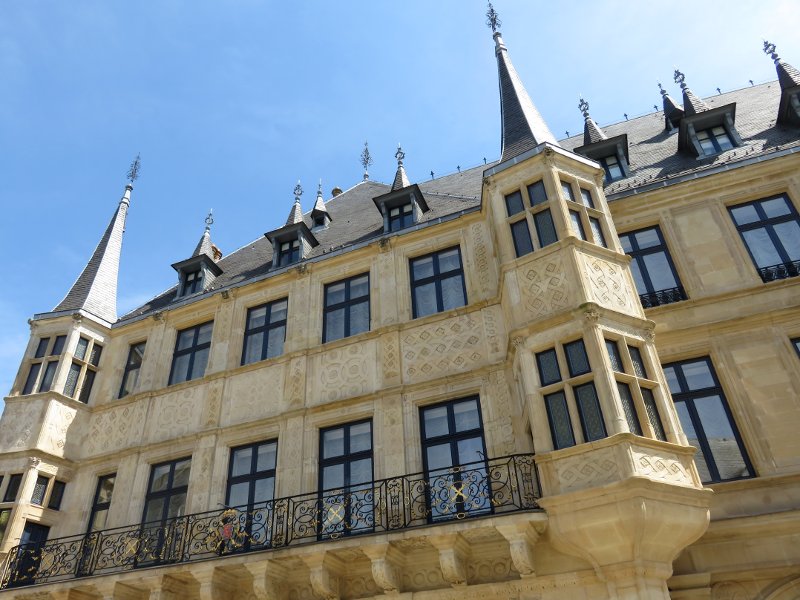 It's also got one of the worlds highest per capita GDPs, which does show... Everywhere looks clean and tidy, buildings are either old and very well preserved or shiny and new. OK, I did see a few beggars, but in general the locals all looked well dressed and relaxed... and it's so interesting to overhear conversations that are chopping and changing between 2, 3 or maybe even 4 languages (I am jealous!!)
There are also several well kept parks in the city. One evening I went for a jog along the Pétrusse river (which is just a little trickle in a concrete channel), and on my final day I sat with a book in the municipal park near my hotel, which had an amazing pirate ship children's play area. And also whatever these circles are for, next to a bit of old fort: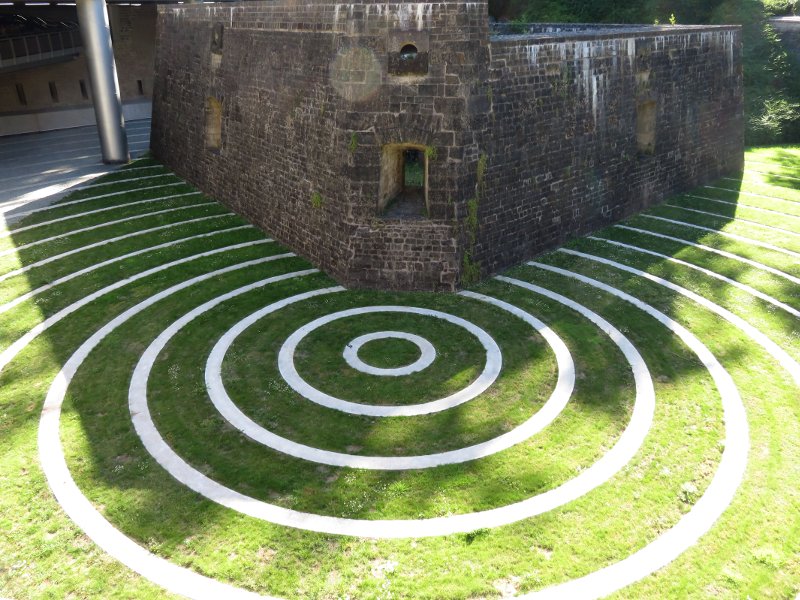 maybe it's just art?
I purchased a 3 day Luxembourg Card for €28, which covered entry to all the attractions and museums I visited, as well as all public transport. Very good value!