dog walking on the Malverns
Last week Abi suggested we go for a walk on the Malvern hills. Great idea! We were joined by another friend of theirs, bringing the total to five humans and three dogs.
We met in the car park at British Camp, and headed up to Worcestershire Beacon. As usual there were plenty of other people (and dogs!) around, and it was a bit windy (again, nothing new there). Mmm, lovely fresh air.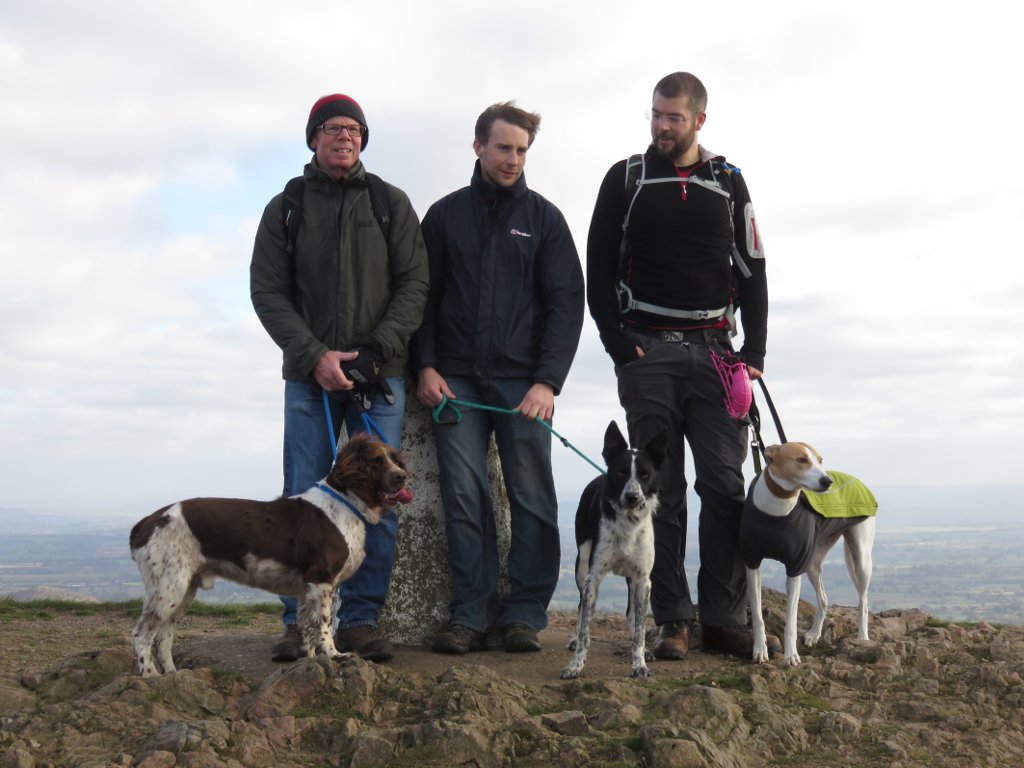 the dogs with their male humans at the trig point
From the Beacon we kept going around Sugarloaf hill, then headed back via the Chase Inn for a nice pub lunch. The staff there were more than happy to have three dogs snoozing next to the fire while we ate, and even provided treats for them.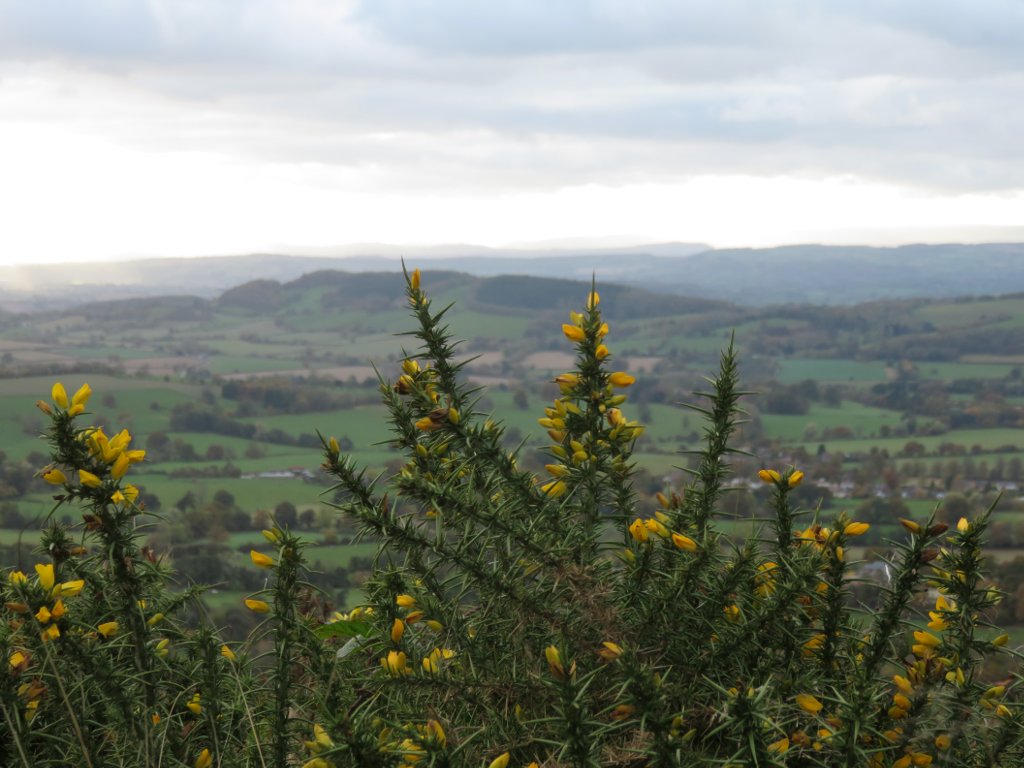 gorse and scenery
I'd decided to try out the Buff I got in my goody bag on the Outdoor Bloggers weekend recently (courtesy of Kitshack - thanks!) It's an original Buff in 'mountaintop' pattern, and it did a good job of keeping my hair from flying all over the place. However I did eventually swap to a fleecy hat as the wind was a bit too cold. We soon found an alternative use for it though: keeping Bonnie's neck warm, and making her look extra stylish along with her fancy coat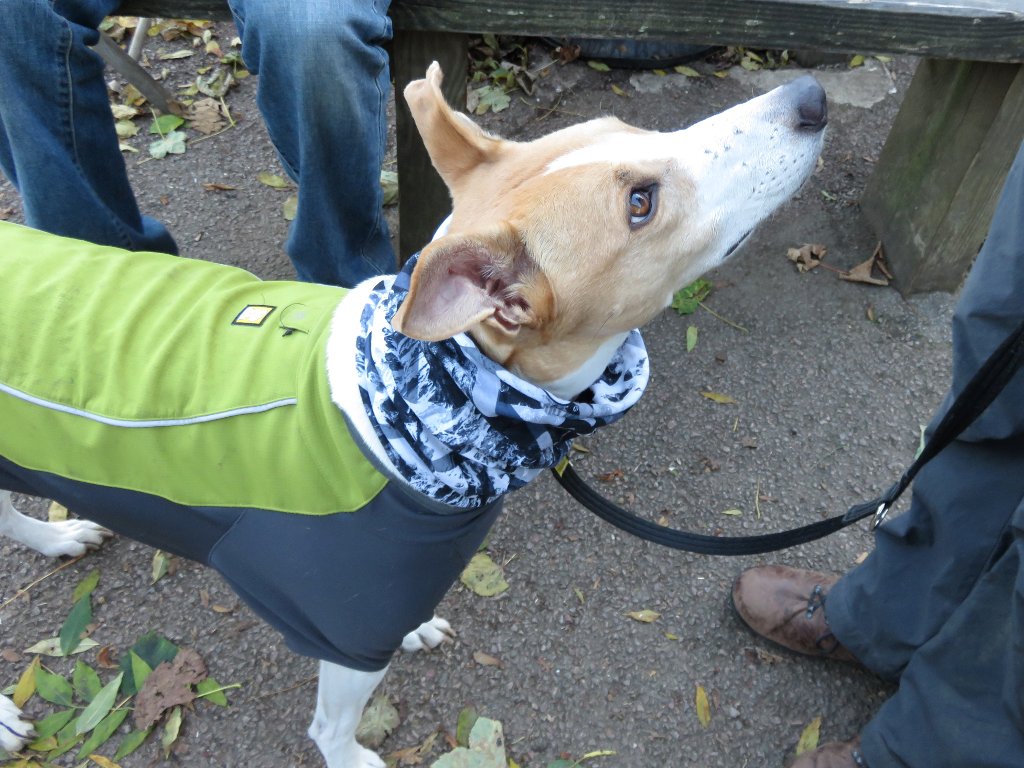 At the end of our walk we got ice creams (yes, I realise it's November!), and Bonnie was quite keen to help us eat them. I went for Damson and Sloe gin flavour, which was delicious even if I did end up putting my gloves on to hold the tub...