It's nearly December, which means it's time for a everyone to have a good old moan about dark evenings, and cold/rainy/grey weather. Bleurgh.
But apparently humans aren't allowed to hibernate, so we're busy as usual. Perhaps too busy actually - my evenings are currently pretty full (tennis, pilates, kettlebells, canoe club pub night, plus occasional trips out to the theatre and the snowdome...) as well as going out at the weekend. And lots of dog walks, which I've been doing at lunchtime to make sure I get some daylight.
Anyway, I've been feeling somewhat frazzled for the last couple of weeks. Not helped by realising that I'd only had half a day off work since July - including changing jobs during that time. Oops. So last week I took a couple of days off to do things that normal people do at weekends - shopping, housework and a tip to the trip.
We've slightly scaled back the weekend 'adventurousness' and have been concentrating on fairly short local walks and bike rides, which I will summarise below...
Walking
Saturday before last we did a short circular walk from Deerhurst, along the Severn Way to Apperley and back. The start/end point was Odda's Chapel, which is a very old and well preserved building that I didn't take any decent photos of. Instead, here's a floodgate, because everyone loves flood plains.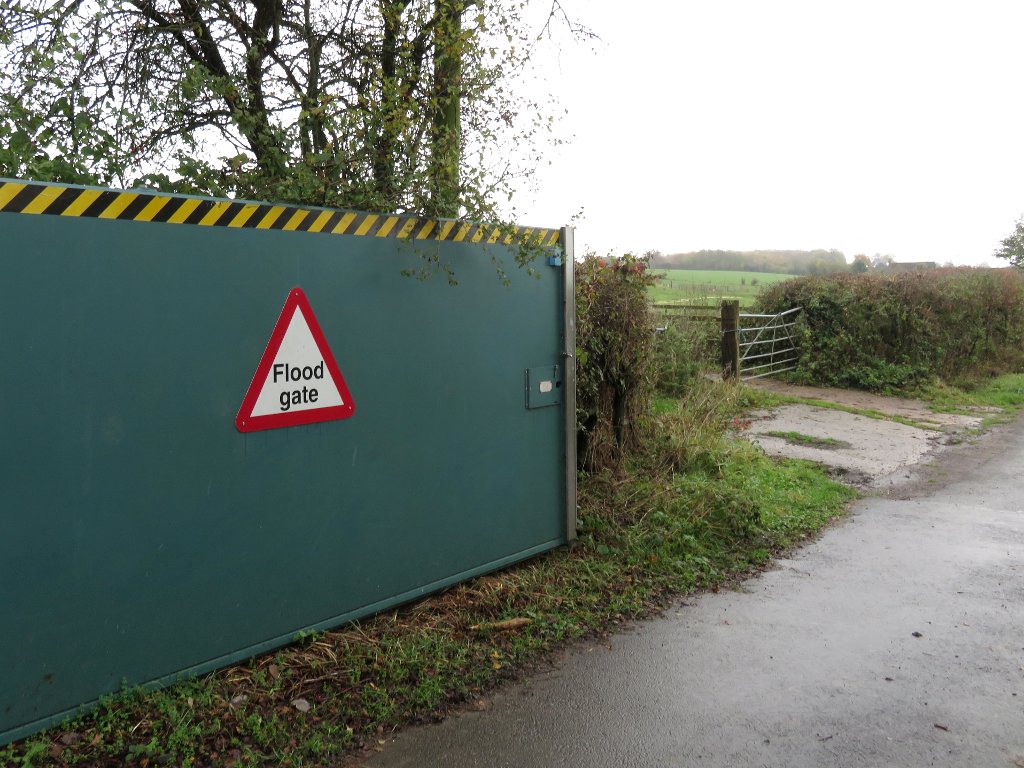 Cycling
The day after that we went for a second go at the Bredon Hill route, which was much muddier this time! I had one surprisingly graceful dismount on a slippy downhill section, and we did a lot of stopping to remove big lumps of mud that were trying to clog everything up. No random detours this time though!
Last Sunday we cycled up a local hill. Sandhurst Hill has a trigpoint at a whopping 86m above sea level, so I'm not talking anything particularly strenuous here! Once we'd summitted the hill we headed down a bridleway/track to the Severn, opposite the Boat at Ashleworth. Again, quite muddy. Sometimes I think that mud is made of lots of tiny hands that are determined to grab onto bike wheels (did I fall off again because of it? maaaybe)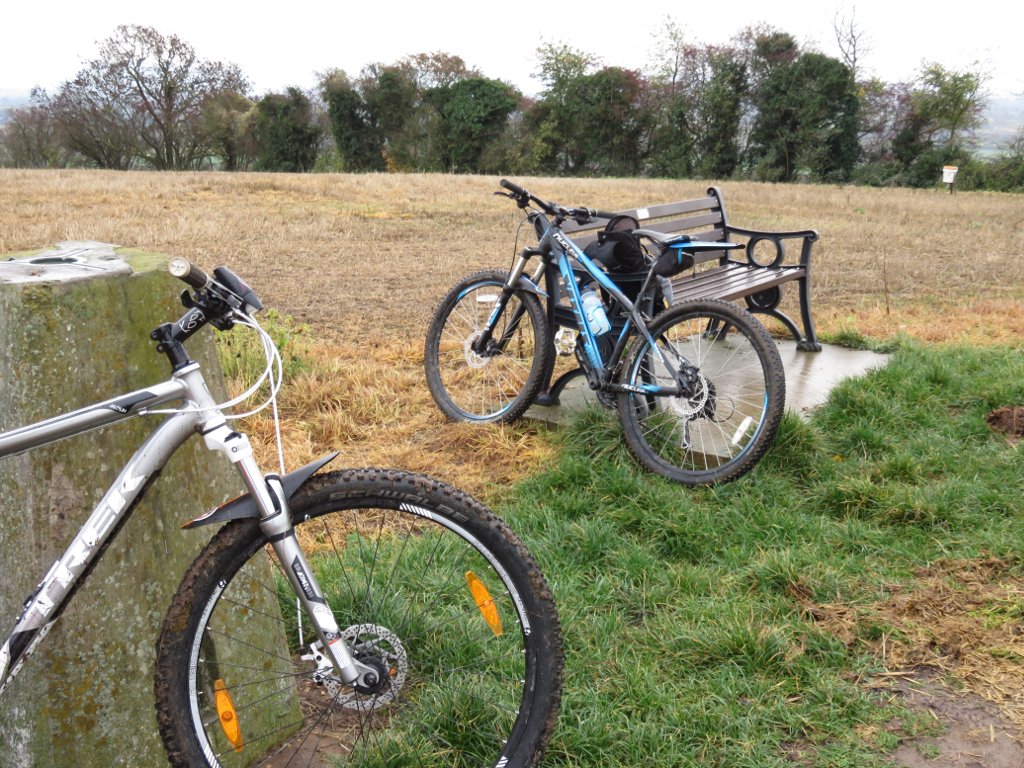 Other Stuff
Last weekend was also the Victorian Market at Gloucester Quays, ie the usual food/craft market but a bit bigger and with added fancy dress. We came home with the usual haul of cheese, beer and salami