Or, for a possibly more official name, "Skechers Performance 10k Trail Run". Who knows.
I'm sure I've mentioned many times before how much I love the Forest of Dean. This run was on fireroads and decent forest paths, and on a warm sunny day that meant no mud on my shoes. Lovely. There were around 200 runners (plus others doing 5k/1k), and a choice of medal colours. I went for the one that didn't involve any pink...
Starting at the Speech House field, the route headed to Mallard's Pike. Downhill! I also started off too fast (not a surprise).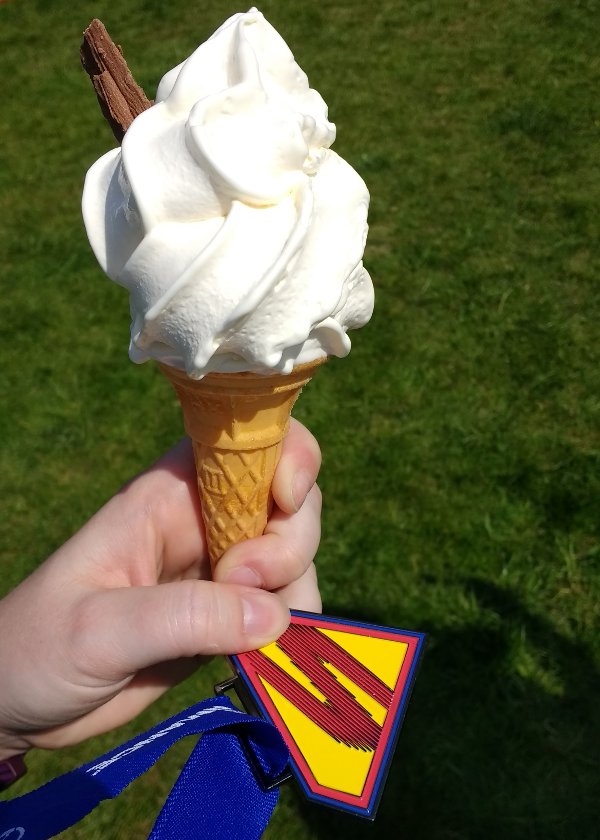 Well deserved ice cream, and some bling
Once over the lake, we started on what seemed to be a never ending hill. I tried my best to keep going, but I ended up walking a few times.
There were two water stations, at about 3.5 and 7km ish. Turns out I can't drink from a plastic cup and keep moving, even if I slow down - which is not ideal. If I take water on a normal run I've got one of those stupid 'hole in the middle' running flasks, or more recently a soft bottle which is much easier to deal with (also good for rucksack side pockets, bike jersey, ski jacket, etc etc)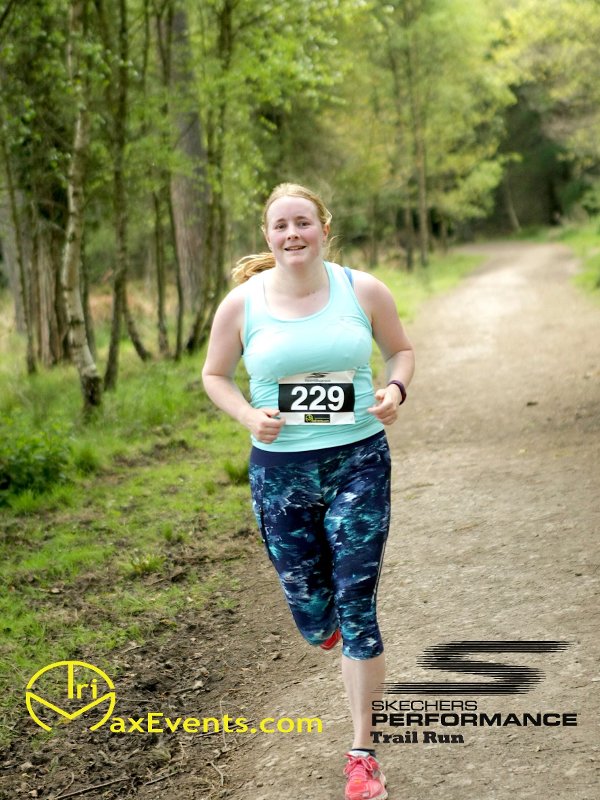 this was at about 9km - it's more of a grimace than a smile
My goal was to come in at around an hour, ideally just below - my previous PB being 1hr02. Well, I smashed it, running just over 58 minutes. Very happy about that

This may be famous last words, but I don't think it's going to be too difficult to knock more time off with a bit more practise/training over the next couple of months...