After Saturday's run, the grounds of Highnam Court remained open for a few hours for runners/spectators to enjoy at a more leisurely pace.
Aisling had visited the Holy Innocents Church while we were running, and liked it so much she dragged the rest of us in for a look too. Pretty much every bit of the interior is beautifully decorated, and I failed to take photos of any of it.
Then we walked though the gardens, roughly following the first half of the running route.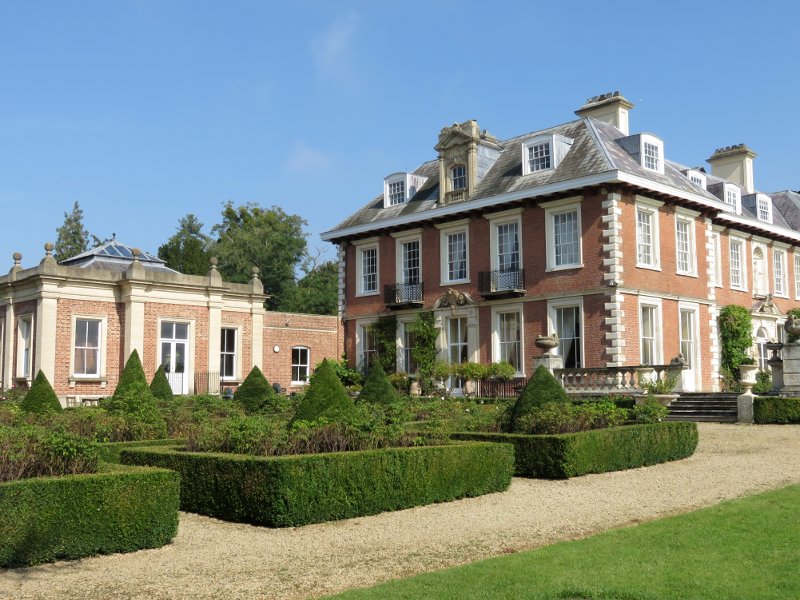 the house and orangery
There are a lot of carved wooden animal/bird sculptures dotted around the place. I'd been pointing them out when running so it was nice to stop and have a proper look. Some are free standing, and some are carved into branches of living trees.
Running the first lap I'd only noticed one of the boar piglets. They're right next to each other so I'm not quite sure how that happened - obviously I was "in the zone". Or something.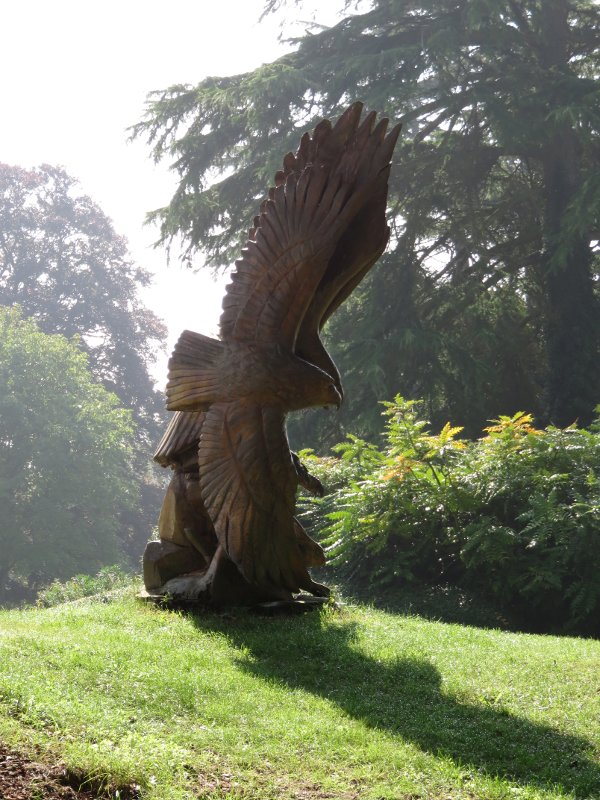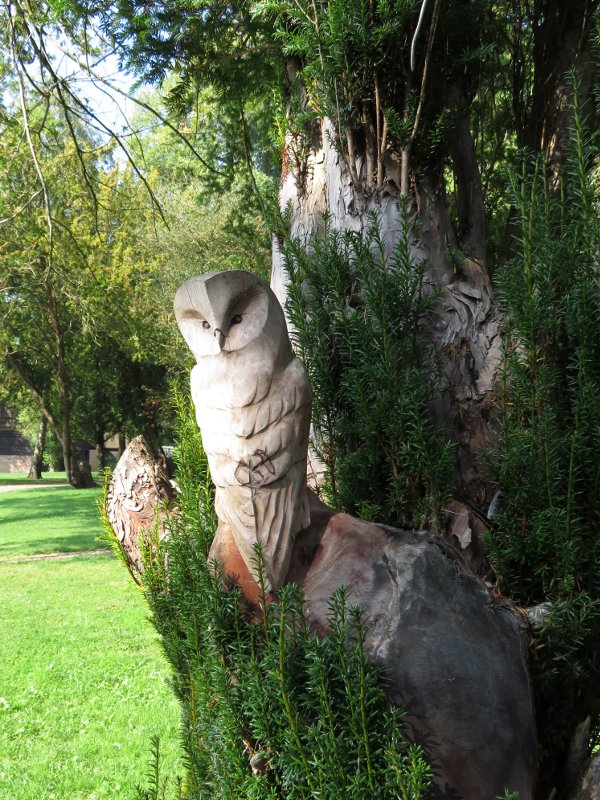 Other carvings included more birds, a bear, a fox, otters, fish, mushrooms... etc etc. When I have a giant house and garden, I will have similarly cool things.