I am not really a beer person. However, the boyfriend really is! This means I get plenty of opportunities to sample a wide range of whatever fancy real ale he's drinking. I can at least tell the difference, and recently I've started occasionally having fruit beer (in small quantities, slowly), but that's about my limit.
So when he was given a voucher for a brewery tour at Hillside Brewery in the Forest of Dean, I wasn't too fussed about joining him. But he needed a driver, so off we both went.
First up, the actual brewery tour. Everything was explained, from when and where the grains and hops go in to how the bottles get labelled. I knew next to nothing about beer production, so this was all quite interesting.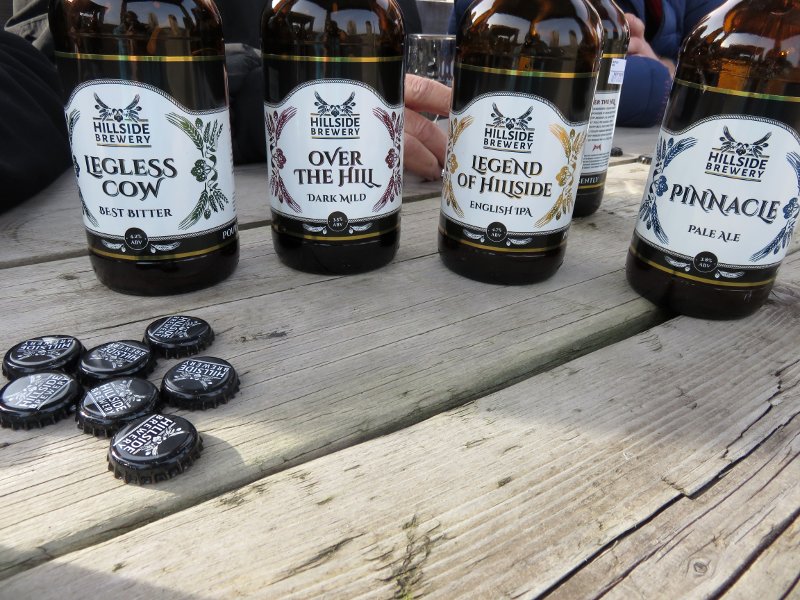 Once we'd been suitably educated it was time to do some beer tasting, with four of their classic range. We also got to smell two varieties of hops, and taste some of the different grains, some of which were quite moreish.
Definitely a good use of a few hours if you're interested in craft beer production.