Six weeks after our trip to La Rosière, I found myself on the exact same MAN-LYS flight heading out for another week of sliding down snowy mountains.
This time, La Plagne. Big resort, lots of snow, plenty of blue runs to keep me entertained. Most of the week was beautiful sunshine, and of course the scenery is lovely: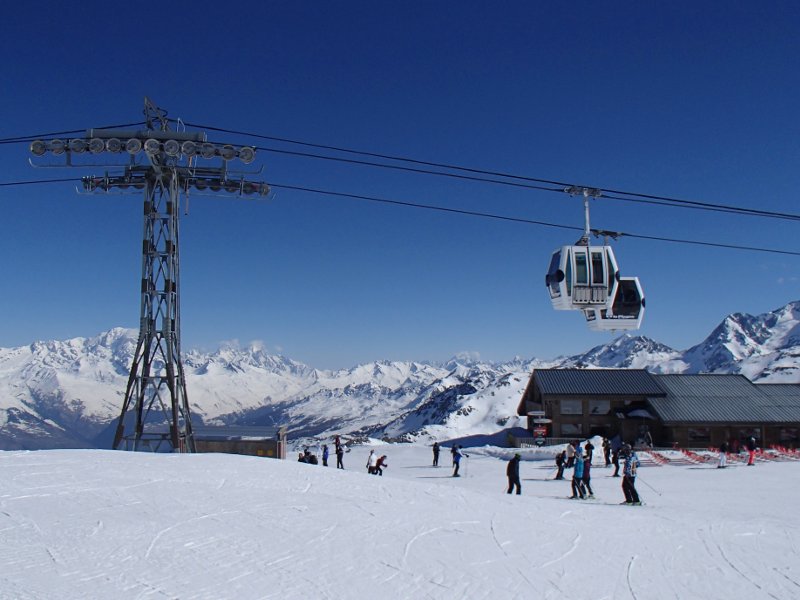 view from the Roche de Mio
After boot related pain and suffering somewhat spoilt my week in La Rosière, I invested in my own boots - and luckily for me, mid March counts as end of season sale so in theory I saved a bit of money. They're so much comfier than hire boots, and it's nice to know that mine are the only sweaty feet to use them. mmm.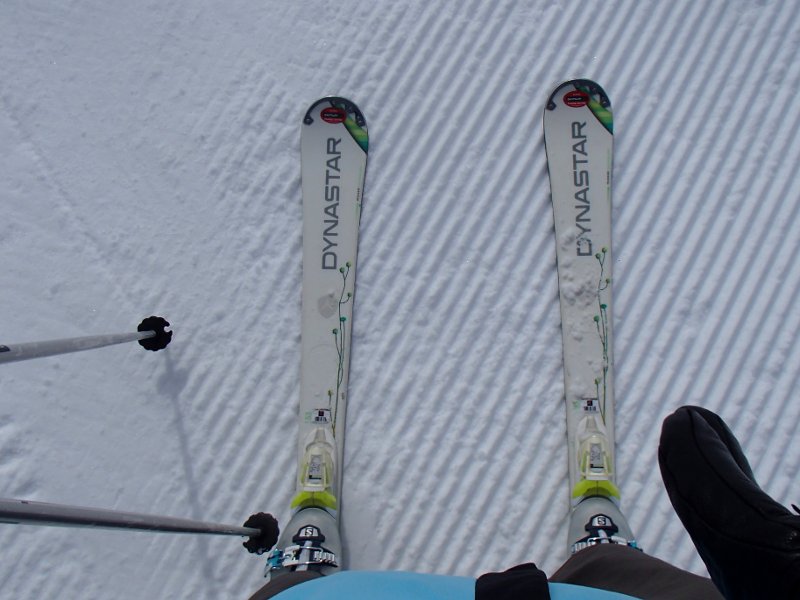 I decided against ski school, partly because I hadn't really got a chance to practise much of what we were taught last time, and had found the whole thing a bit frustrating.
Instead, I booked myself a two hour private lesson. This was really good, if hard work - my instructor didn't teach me anything I hadn't already heard, but obviously she only had me to deal with, and I didn't have distractions from other members of the group being faster/slower/etc. (excuses excuses). Anyway, I got a lot of out it, and was feeling a lot more confident about my turns afterwards. I still resort to snowploughing if I'm tired/nervous, and I'm still a lot slower than I could/should be, but that'll improve with more practise, hopefully.