After last year's successful first ski trip, I was very excited about getting back on the slopes this season - especially having acquired some more bits of proper ski kit (jacket and goggles) recently.
We went to La Rosière. Again in a catered chalet, but this time not quite so last minute - booked a week and a bit in advance!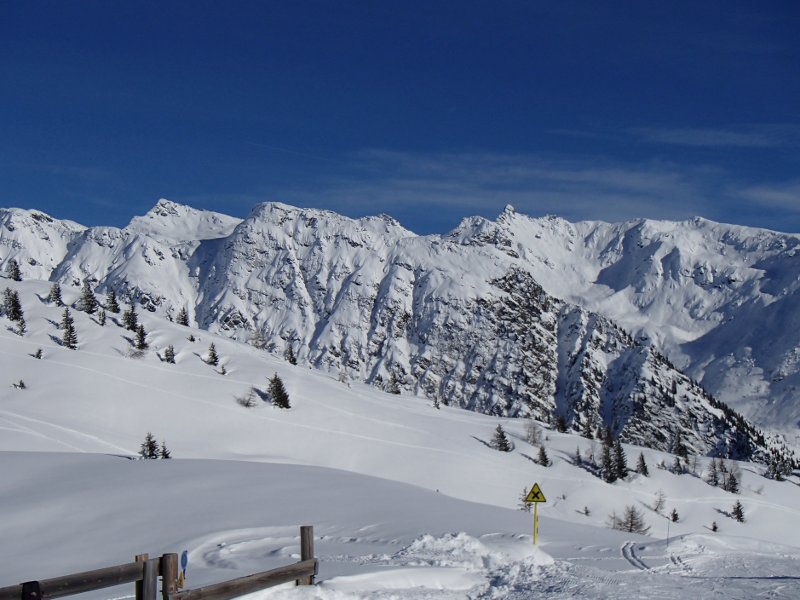 We had a few snowy days, several big dumps of fresh powder overnight, and a lot of glorious sunshine. Oh, and plenty of vin chaud, of course!
This is where I'd love to write that it was just as amazing as last year, but sadly that's not quite true. I found out the hard way why people say bad things about hiring ski boots...
pair #1 - halfway through my first ski lesson I limped back to the shop as my left calf was a huge painful knot, and both legs were cramping up a lot. Was offered a large swig of cognac, and a change of boots. Legs were so bad I couldn't even stand with my feet flat, ow.
pair #2 - after 20 minutes my feet had gone completely numb, which makes it almost impossible to do anything. So they went back to the shop straight after my second lesson.
pair #3 - these lasted the rest of the week, but still weren't completely comfortable. Certainly they rubbed a bit, but I'm not sure if the rest of the aches and pains should be blamed on the boots or the fact that I'd already ruined my muscles.
I spent a lot of time sat with boots off trying to get the circulation back, and also a lot of calf/achilles stretches. Such a difference compared to last year.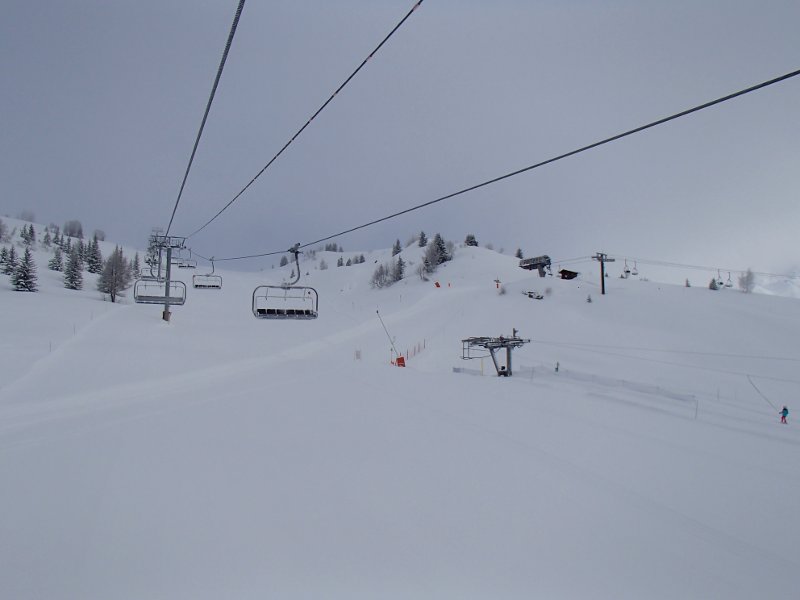 on the Eucherts Express chairlift
Skiing was generally not comfortable all week, meaning I didn't do anywhere near enough of it

I was finding it very difficult to relax my legs enough, meaning I got frustrated and ended up reverting to a crappy bent-over-double slow snowplough. Vicious circle.
There's an important - and expensive - lesson to be learnt here. I'll be investing in my own boots before I go again!