Being British, I am very experienced in dealing with many types of rain.
Shropshire was, on this occasion, suffering from a particularly wet variety. The sort which requires windscreen wipers on full whack, and makes you wish you hadn't put your walking boots and waterproofs in the boot of the car because that means getting soaked in the few seconds it takes to retrieve them.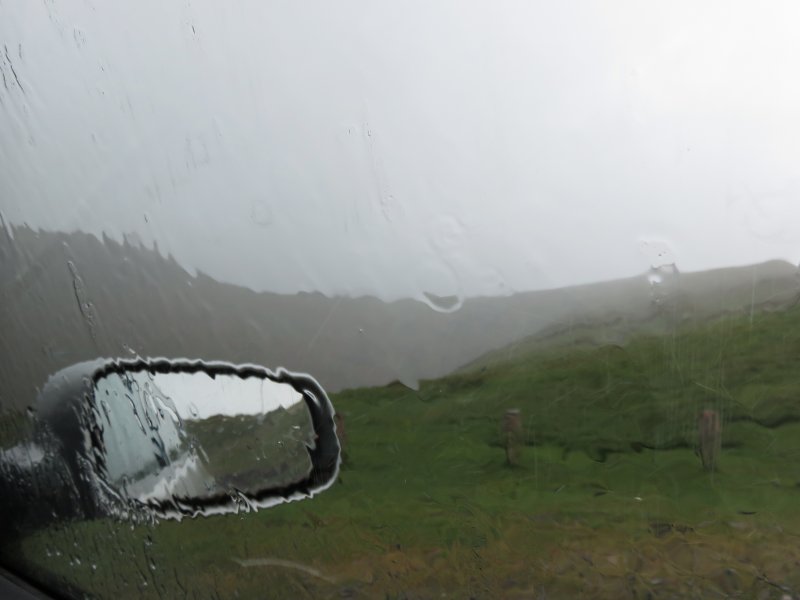 The day's target was the trig point on the Long Mynd, and I'd originally planned a circular walk from Carding Mill Valley (about 8k). But given the delightful conditions I changed my mind and drove most of the way up instead, for a shorter walk. Ahh, the lazy convenience of a hill you can drive almost to the summit of..
From where I parked I soon picked up signposts for 'Pole Bank Walk', which I followed up to the trig point and toposcope. No sign of any faraway hills though, just the inside of a cloud.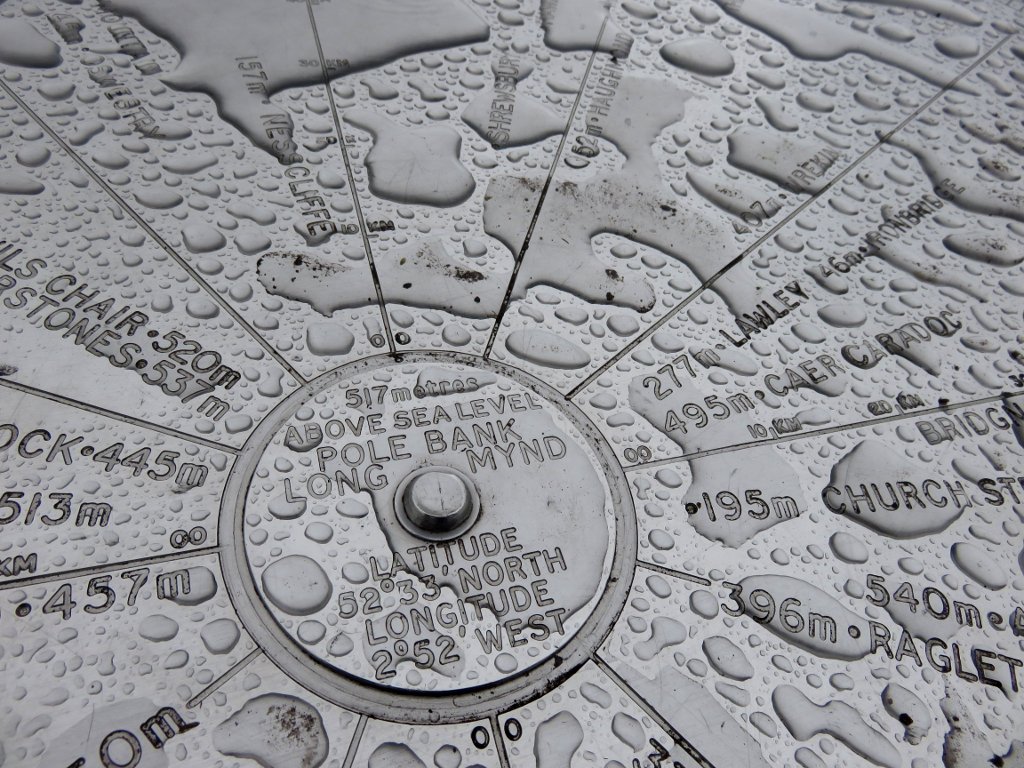 I did feel rather sorry for the group of teenagers I passed carrying full camping kit, presumably DofE or similar. Not a great day for it!