Yet more flooding. I basically live on the flood plain, so there are quite a lot of fields that I haven't seen much of for several months as they've been under water.
Which is fine, because that's what flood plain is there for.
What's less good is when the rivers are flooded, the ground is saturated and it won't stop raining. I.e. right now.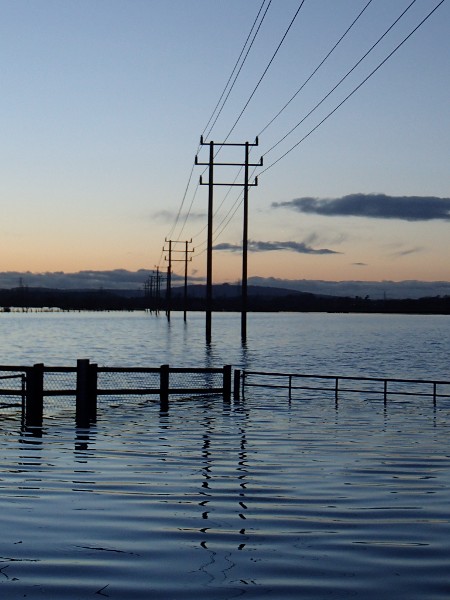 this is not the river
On Monday the drains gave up being able to drain (and/or backed up), and the main road started to vanish into a series of large puddles. When I waded back from my tennis lesson it was completely covered at some points - eek. Sandbags everywhere, cars moved to higher ground, and nervous looking locals - some with flooded gardens/driveways already

Upstream the Severn is at record levels in places, and we had a lot more rain today. So that'll be fun when it arrives. Whatever happens it's going to take a long time to return to normal. One of my short local cycling loops is under 5ft of water in places, I feel very sorry for the people who live nearby.