Dry autumn days are possibly my favourite time to go for wanderings on my mountain bike. Last weekend I headed into the Forest of Dean (as usual), but decided to make an effort to find some bits I've not previously explored.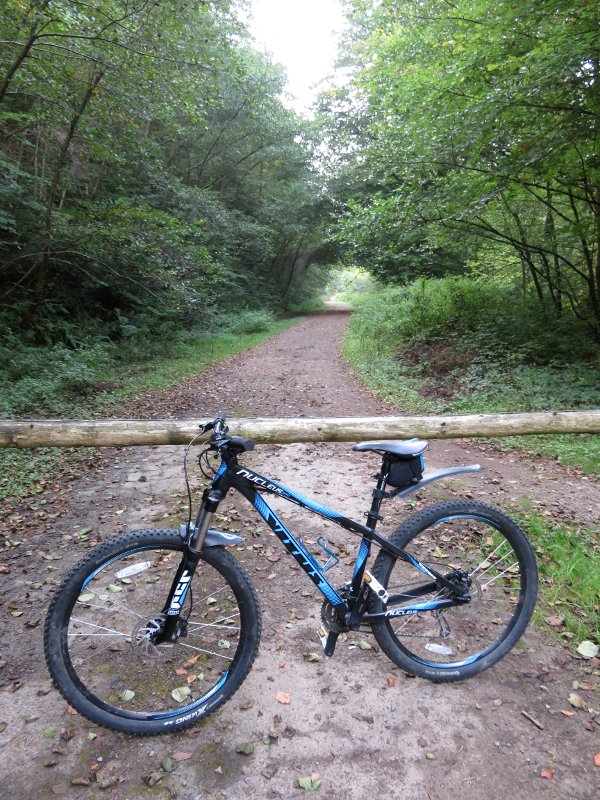 cliché photo 1: bike leaning on something
I dug out my trusty Cycling Guides map, and decided on the "Forest Adventurer" Blakeney loop, starting from Mallards Pike. Plus whatever extra bits I felt like adding on afterwards, which turned out to be a slightly scenic route to Cinderford (one detour intentional, another not so much), then along the road through the town, and back to the start via the linear park and straight over/along whatever hill it is there. Strava version here, though for some reason my phone gps got confused and cut the end off.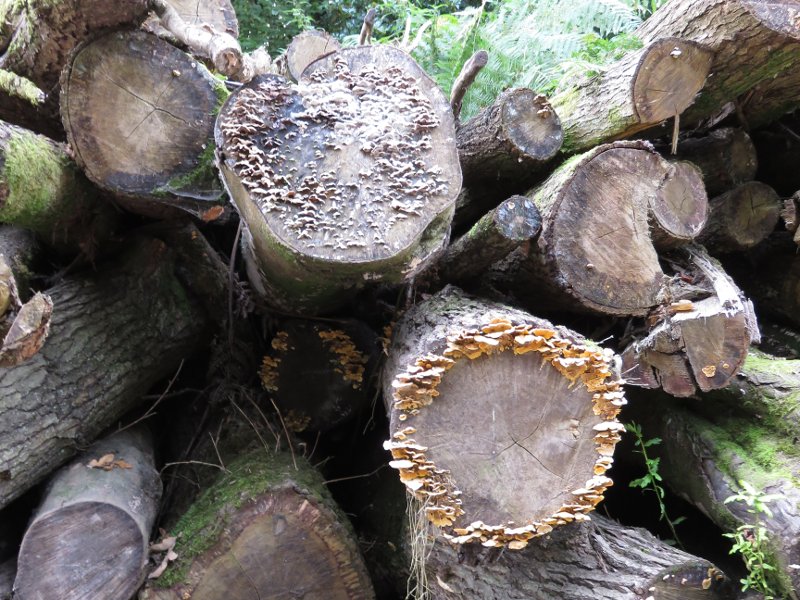 cliché photo 2: piles of logs, with added fungus
Lots of wildlife about too. As well as the usual dogs being walked, I saw two deer, several squirrels, and hundreds/thousands of crunchy looking black beetles. Must be peak time of year for them. Didn't spot any boar, though there's plenty of evidence of their existence (ie destruction)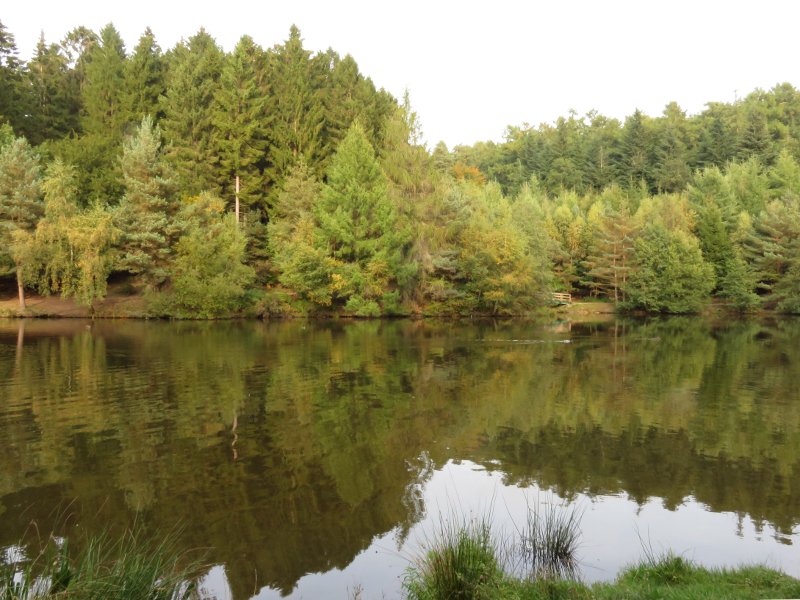 cliché photo 3: reflections
The trees around Mallards Pike are green and yellows rather than full on autumn oranges/reds. Nearly a mirror reflection, apart from ripples from a few ducks and an enthusiastic dog!