#onehouroutside in November
Towards the end of October, Zoe from Splodz Blogz issued a #onehouroutside challenge - can you spend (at least) one hour outside every day for the month of November?
And I immediately though "yes, I can. Shouldn't be too hard, especially with dog walking responsibilities".
Yeah, right.
In fairness, I almost managed it. I think in the end there were probably 3 or 4 days where I didn't clock up a full 60 minutes, and on at least one of those I'd done plenty of indoor exercise so wasn't feeling super lazy. (the other days... shhh)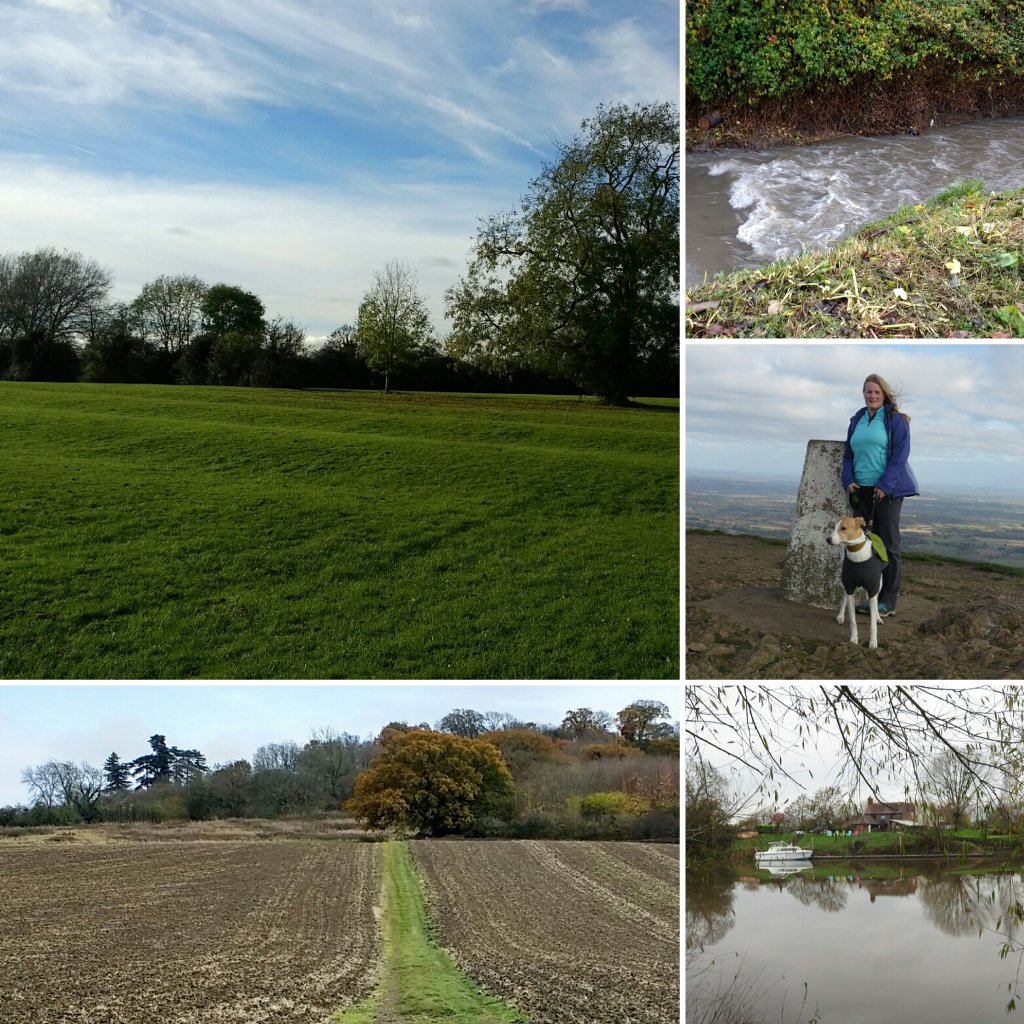 Weekends weren't a problem, with many hours spent walking and cycling. Dog walking made up a large proportion of weekday time, as did other exciting things like 'cycling to work' (once..), 'walking to the shops' and 'scraping ice from the car'. Every little helps, right?
It probably also helped that November was fairly dry, and I managed to dodge the rain we did have pretty well. However, I was very much hoping that some kayaking would happen, but sadly river levels have not been co-operating recently

(the bit of white water in the photo above is a small local stream after some rain.. sadly not navigable!)