Today's activities so far: cycling to Over, then standing on the bridge for the best part of an hour waiting to see this: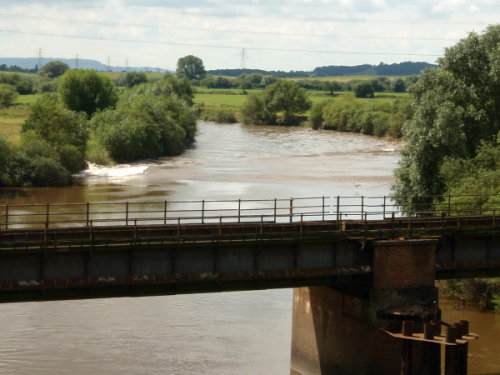 It's the Severn Bore Hooray for large tidal ranges messing up rivers

Only a 2* bore today, but still quite impressive to watch - especially as I've not seen it before.
There was a 3* late last night, and more 3 and 4* ones due next month, so plenty of opportunity to find a better viewpoint for photographing it...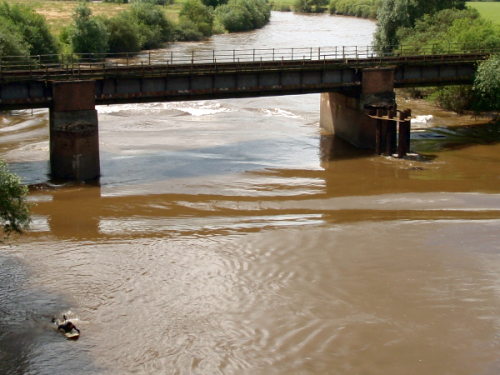 There were a few people attempting to surf it, although without a huge amount of success.