2015 has not involved enough kayaking. 2014 probably didn't either, but this year has been ridiculous. I paddled the Dart Loop in January, but that's been it in terms of white water! Ok, I've done a couple of flat trips too, and most weeks at the lido over the summer, but that's not the same.
Last weekend we did the Upper Usk. One of my favourite easy rivers, especially on a sunny day. Which it was: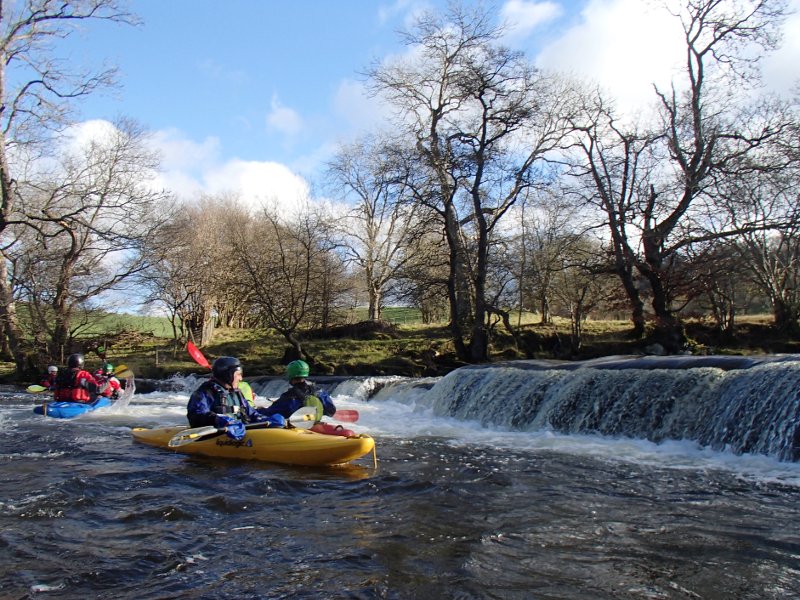 There was a nice (and pretty!) dusting of snow on the Brecon Beacons, but it wasn't actually as cold as I thought it was going to be when I left the house.
So good to be back out on the water