This is Blenheim Palace. We visited right at the start of August, to watch the summer jousting tournament.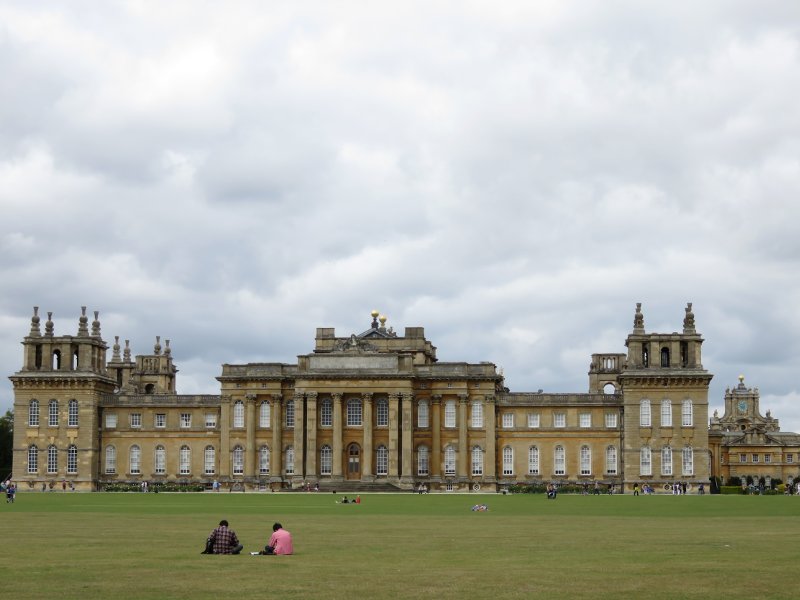 There was a falconry display...
...and the actual jousting, which was very scripted and not quite as exciting as we'd hoped. I think it was aimed more at kids (with the 'bad' black knight eventually, predictably, getting his comeuppance). But enjoyable nonetheless - certainly something you don't get to see every day.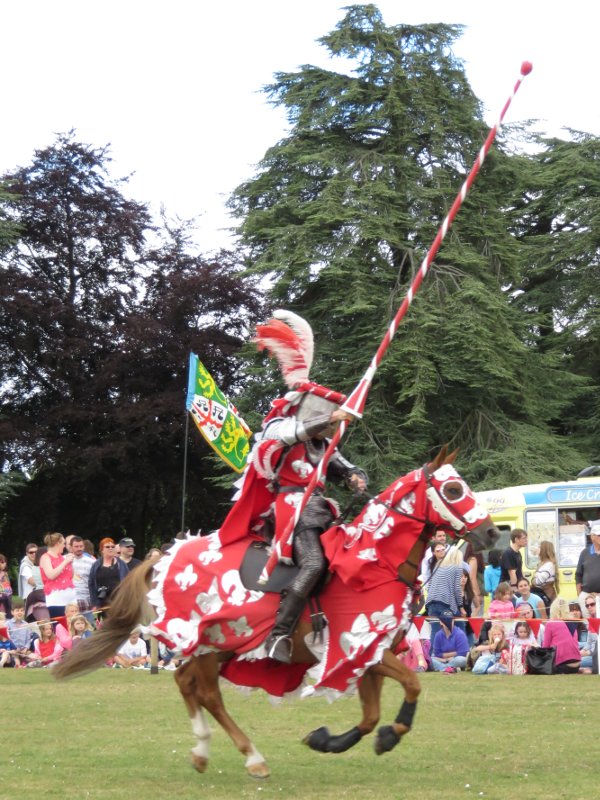 Watching all that took up quite a bit of time, and we spent another few hours wandering around the rest of the grounds. Including a trip on the little train to the 'pleasure gardens' and attempting to get lost in the maze there. I also got dragged inside the butterfly house, which didn't seem to have that many butterflies in so wasn't too nerve-wracking (phew!)
After all that, we didn't have enough time to actually go inside the palace. In theory our tickets could be converted to annual passes allowing us to go back for free, but I didn't realise you had to do it within 14 days of visiting