Another Sunday bike ride from the Cotswolds MTB book - Bredon Hill. This route is sort of a figure of eight, going up and down twice.
We started in Kemerton and headed up. Some amount of walking occurred, because hills suck (also I've not fixed my dodgy gears yet). Having taken a slight wrong turning at a junction we eventually detoured back to the correct route, and our first descent - a rooty rocky path down to some fields and eventually the road. I stopped at one point because my bike seemed very rattly to find that the rear wheel had bounced itself loose. Not good to be that close to disaster! Always check your bike over before every ride...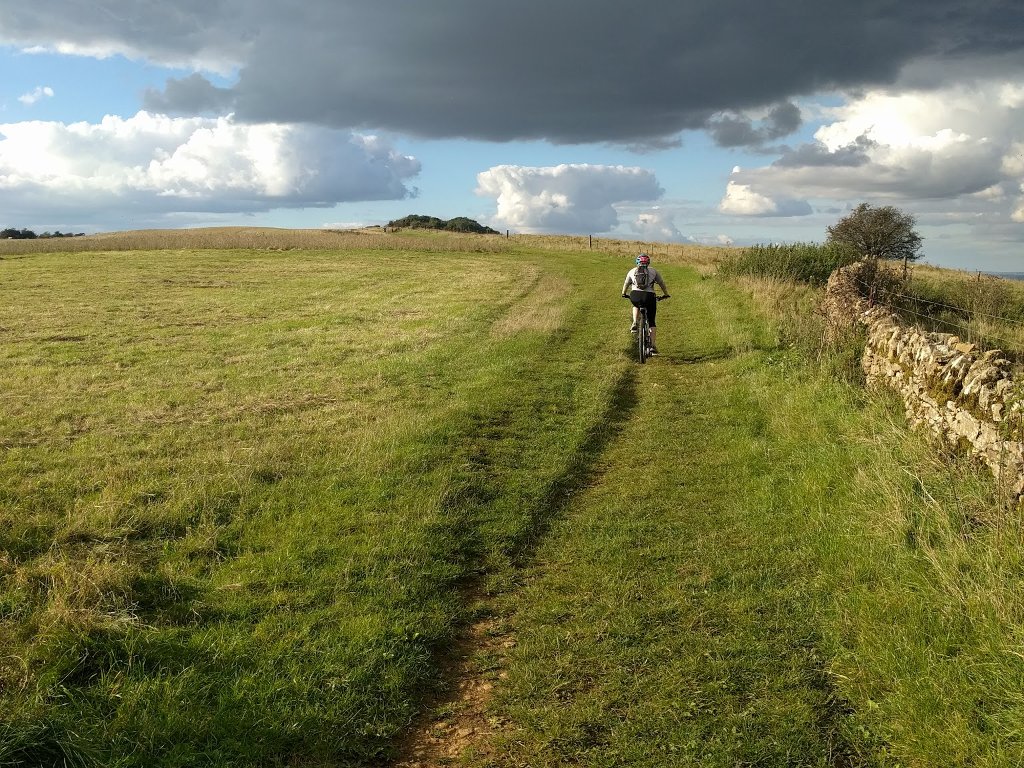 somewhere near the end of the second ascent
Things got a little wonky again at Kersoe, where we missed the turning onto a bridleway not just once, but twice, so ended up doing what the guidebook had as a 'bad weather' alternative - more road. Oh well.
Our second ascent started in Ashton under Hill. This one featured even more walking, as the path was steep and very rocky - no thanks! Eventually we joined the Wychavon Way and followed that until we reached the stone tower.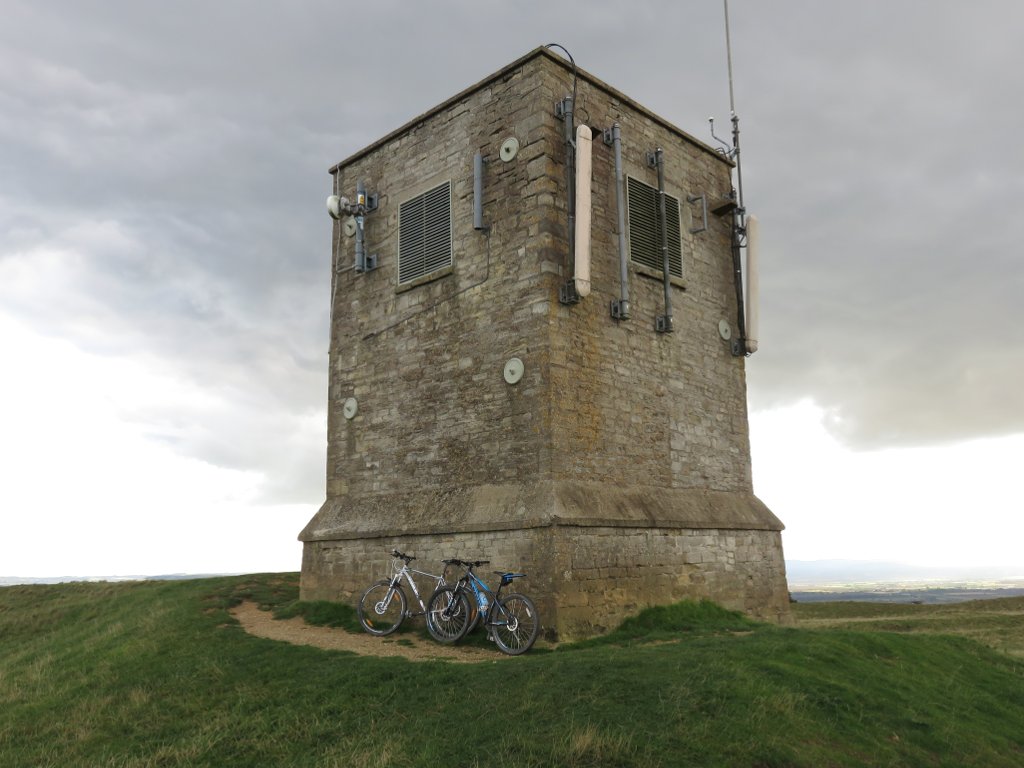 From here it was down all the way back to the car. Hurrah! Some really nice bits of single track through the woods, then more rocky track back to the road.
24km total, with around 550m of ascent. No wonder my legs ached the next day!