off road cycling at the Cotswold Water Park
Last Sunday we once again loaded the car up with bikes for another ride in the early Autumn sunshine. We went to the Cotswold Water Park to do the first route in this book. I've done this ride (or something about 90% similar) before, but not for a couple of years.
Cycling around the water park is very different to riding in the Forest of Dean because it's almost entirely flat - Strava claims 10m of elevation over 18km...
The scenery is quite different too. Less forest, more lakes (now there's a surprise!)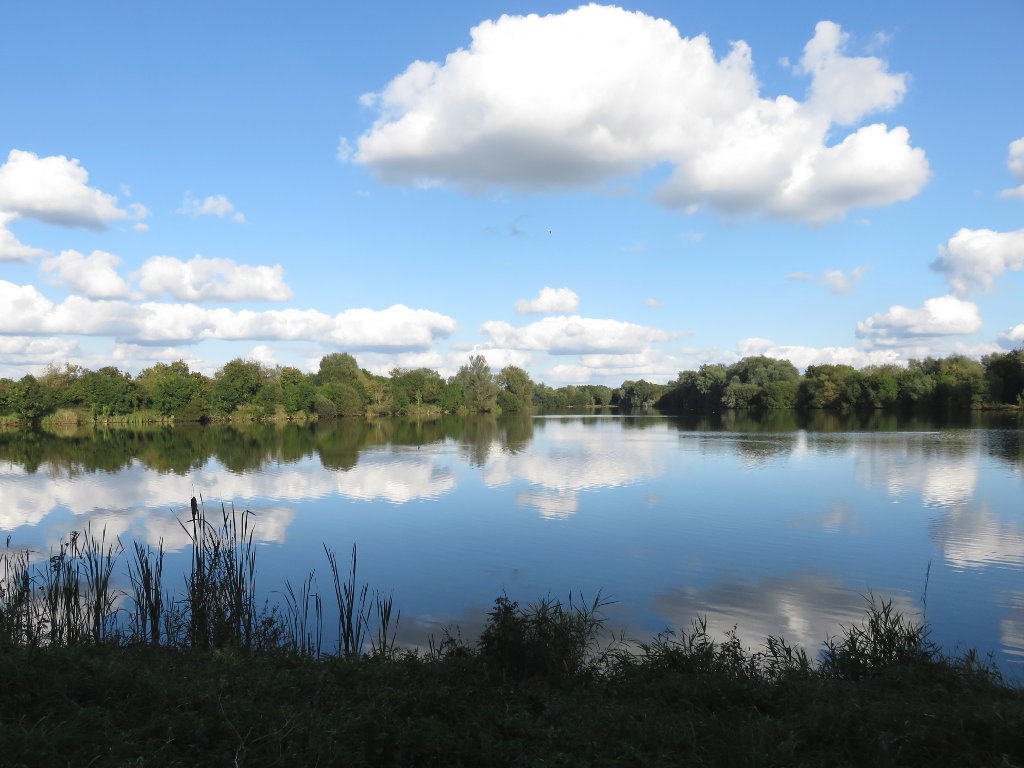 It's not difficult riding, although certain places were rather muddy! A section of bridleway across a field led to clogged up tyres, and there were plenty of muddy puddles and potholes along the way too. I am not complaining, because I got to watch Jon sliding all over the place haha.
We parked at the Gateway centre because the suggested start point car park was closed (and had a height barrier anyway), so that added a bit of extra road/cycle path. We accidentally added a bit more road later when we missed a turning onto the old railway line (now part of NCN45), but nevermind! Still got back in time for tea and cake at the café.
And just in case you're worried because this is a post about biking without any pictures of bikes... of course I stopped to take a pic of my bike leaning against something. In this case what I think might be an old railway bridge. Certainly an interesting structure, whatever it is.