As previous mentioned, Important Job #1 for 2011 was 'buy a new car'.
Today, I have done just that - waved goodbye to my little green polo (bit sad to see it go, actually), and driven away in a very clean and shiny Skoda Fabia. Of the estate variety. So basically, a newer bigger polo with a different badge on.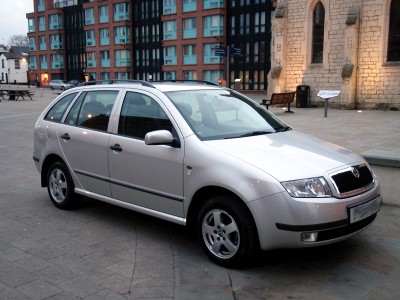 54 Plate, diesel, and only 37,000 miles on the clock

It's also got all sorts of fun things like heated seats and a trip computer so I can obsess over how many miles per gallon I'm getting. Gadgets, yay
It's quite ridiculously clean and shiny, having been freshly valeted today. That won't last for long, given that my main reason for needing a bigger car is so I can fill it with boats and bikes and kit and stuff (and people). hah
Downside to this large bit of shopping - I'm now very poor. But I have bought some bargain ebay roof bars, for half the price of brand new ones, so it's not all bad I guess...