Pencilled in my calendar for the first weekend of June was a camping and walking weekend with Abi. Obviously 2020 has been busy ruining everyone's plans over the last few months, but the easing of lockdown guidelines meant we were able to go for a small group walk.
Bredon Hill is about half an hour away from Gloucester, and though I've cycled up it a couple of times I've never walked there.
Our route was taken from the Cicerone 'Walking in the Cotswolds' book, and clocked in at about 15km.
We all met up outside the church in Overbury (can go walking - can't share lifts. Sorry environment...) From here we walked to Kemerton, then ascended to the tower/viewpoint via well used footpaths. The weather was a little all over the place and we had a short soaking about half way up, but it seems the worst of the day's rain occurred when I was driving there so perhaps it was a good thing we went for afternoon walk instead of one with a lunch stop.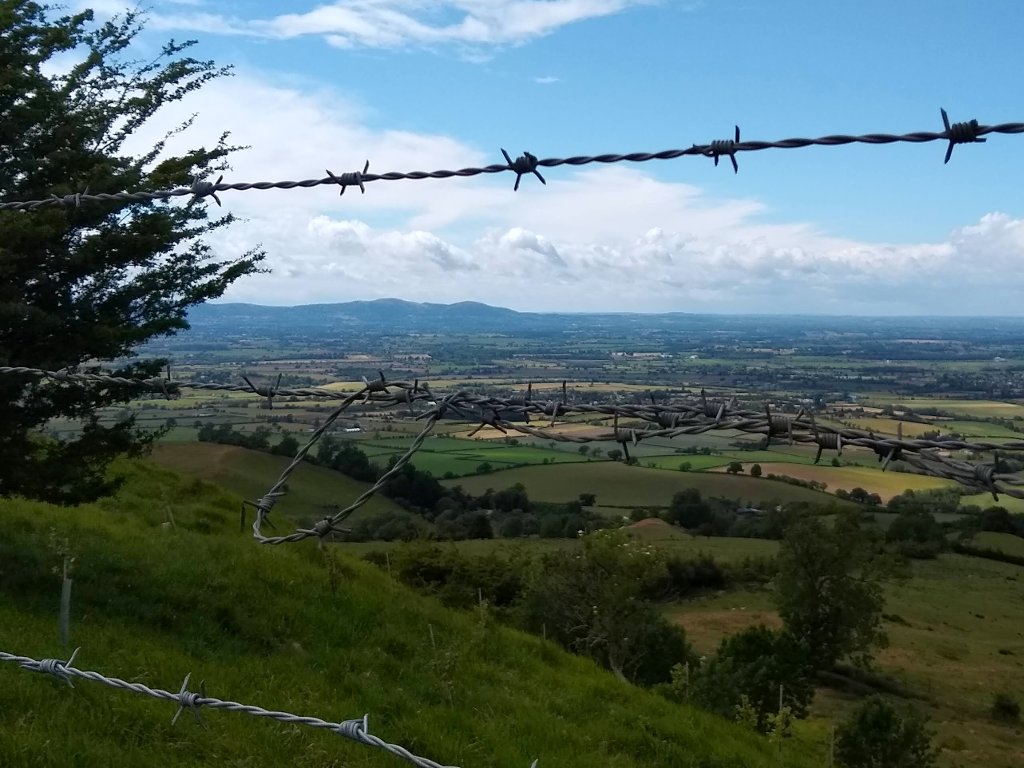 Malverns through barbed wire. A comment on lockdown, or me trying to be arty?
From the tower we walked along the ridge, following the Wychavon Way all the way down to Ashton. Interestingly this is marked differently on my paper OS map, as the route was modified in 2012.
As we walked back uphill from Ashton we spotted these two deer chilling out a couple of fields away. They wandered off as we got closer. We think we also may have seen a hare, and I'm reliably informed that the birds of prey we'd seen on the initial ascent were Red Kites.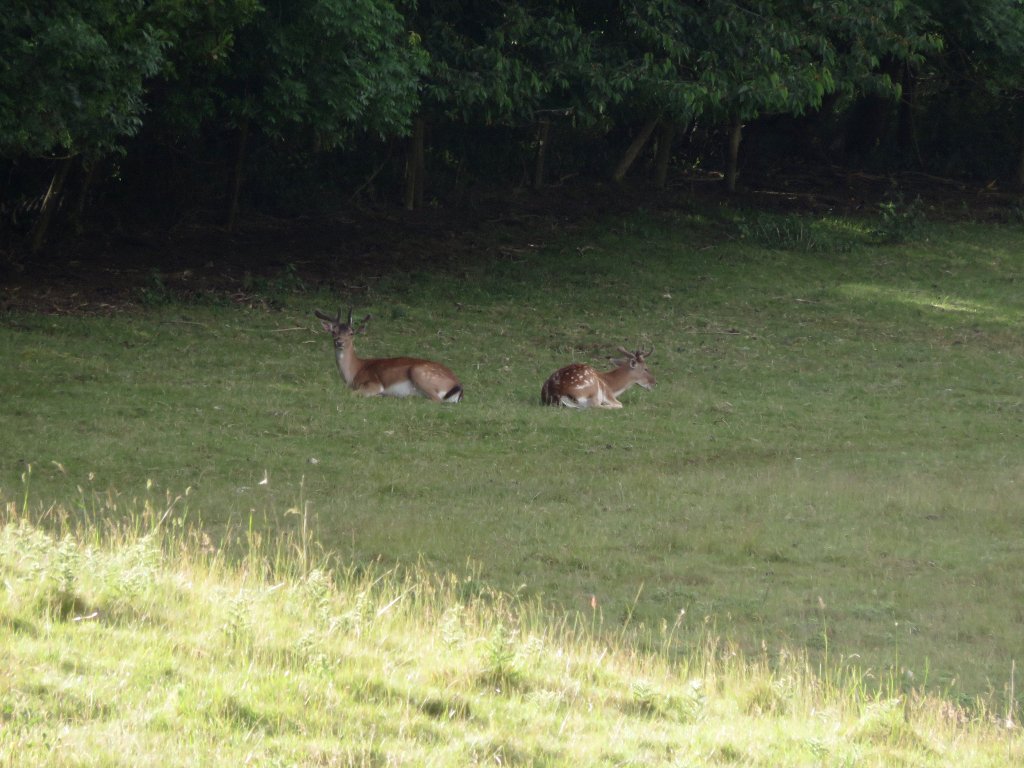 Our last bit of uphill was through a field with a lot of sheep in it. I was a bit worried about how Tilly might react as obviously I didn't want her barking or trying to chase anything. She was on the lead at that point, of course, and I think actually she was a bit overwhelmed by the number of sheep so behaved herself very well.
Overall, a really nice walk - and a very welcome change of scenery and company.