Three weeks ago I was on holiday in Italy. I have various excuses for why it's taking so long to sort my holiday photos out (illness, being busy doing important life things like finding a new job, etc etc) but you can probably mostly blame laziness.
We started off in Rome, where the sun was shining and it was 30° plus. Definitely gelato weather, yum.
We purchased Roma Passes, which covered all public transport, 2 free tourist attractions and discounts on many others. I think we probably got our money's worth out of it, and it was very convenient too.
Colosseum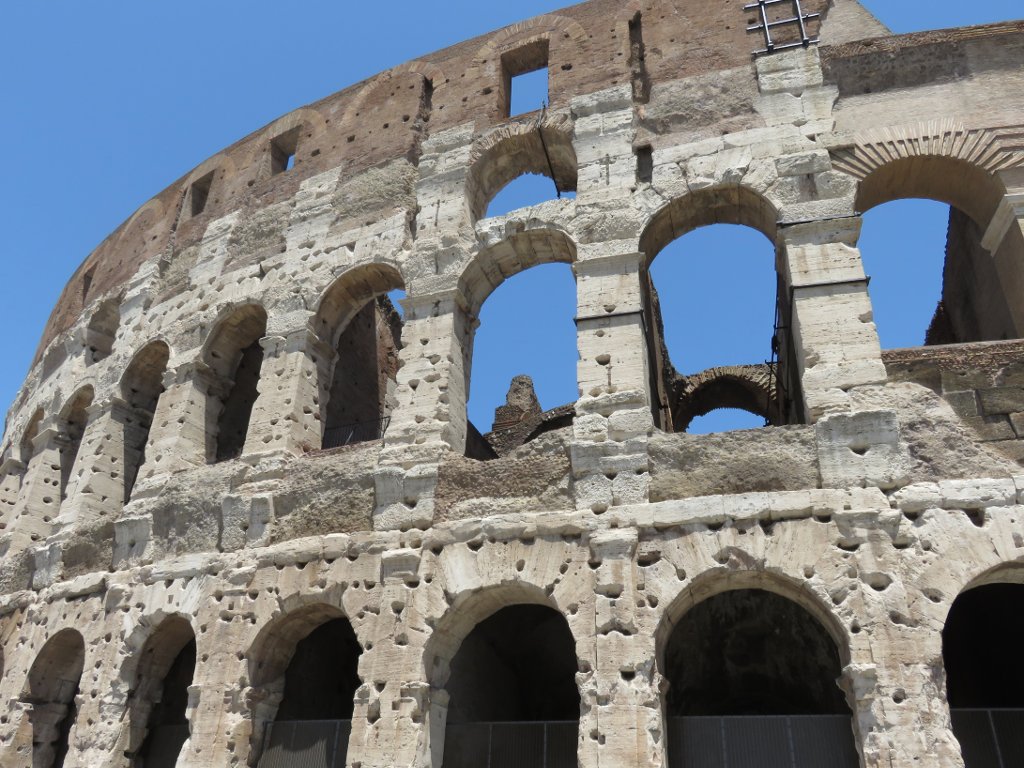 You can't really miss this one! It's very big and very famous. You also can't miss the long queues outside, because obviously it's a popular place.
On the first Sunday of the month a lot of museums and tourist attractions are free, and this happened to be the day we choose for our Colosseum/Forum (it's a joint ticket) visit. You get your ticket from the booth, then join the queue. Or, if you're feeling sneaky, you join the separate much shorter line for Roma Pass holders, and then use your free ticket at the turnstiles anyway (the queues all merge into one big rabble at the security scanners). Another way of avoiding the queue would be to cave in to one of the many people hawking guided tours...
We paid for an audio tour, which had six points of interest and a few other bits of general information about the history, the games, etc. All very interesting, and at no point did it feel like it was 'dragging on'. There's a nicely air-conditioned souvenir shop, and several water fountains.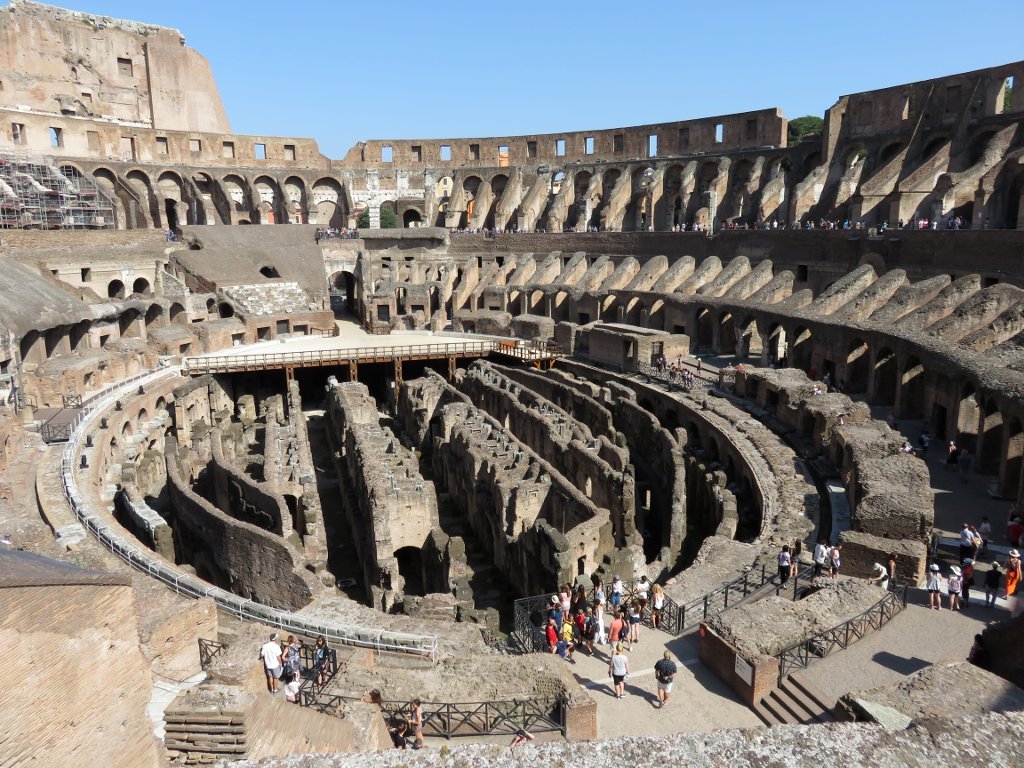 Inside the Colosseum
Forum
There is a lot going on in the forum, and I found it quite difficult to take it all in and try to visualise what it would have looked like. Again, we got an audio tour which had almost 60 points on it. We never managed to find #1-5, and by the time it came to wandering around Palatine Hill I was seriously flagging in the heat/sunshine despite frequently refilling my water bottle, so we skipped quite a bit of it in the end.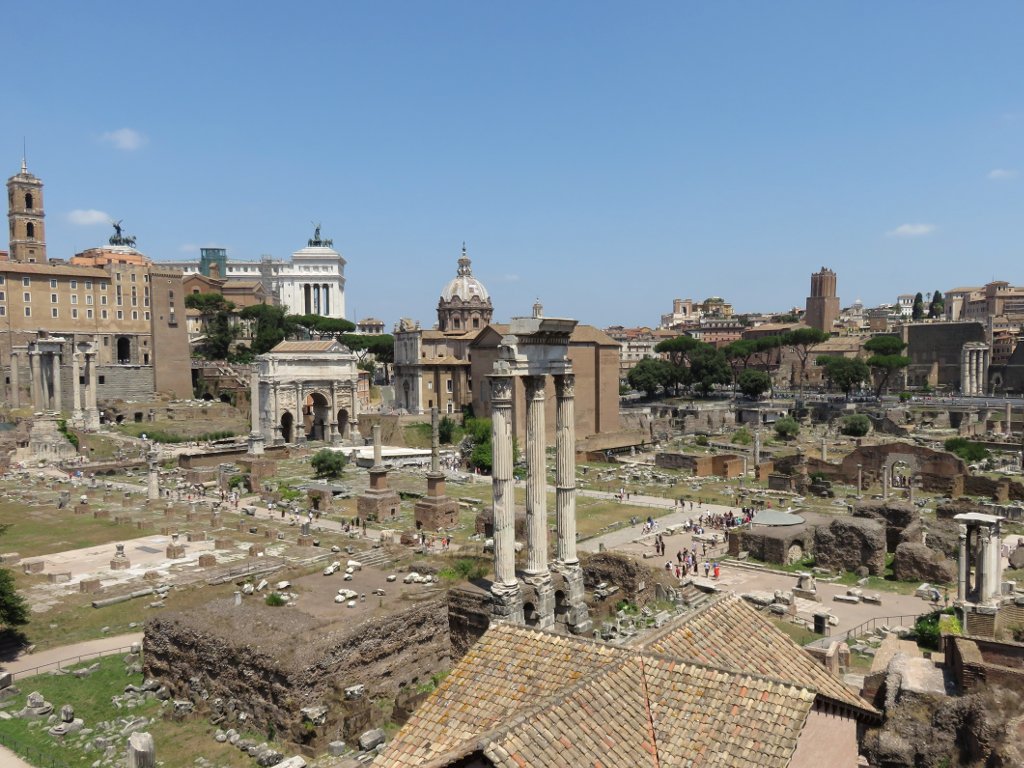 there is a lot of history in this photo
From Palatine Hill you can look down on the Circus Maximus, which was half fenced off in preparation for a David Gilmour concert.
Later in the week we visited the Museum of the Imperial Fora and Trajan's markets, which explained a lot of the history and really helped me understand it a bit better. Particularly good audio guide here too.
Everything Else
We ticked off a lot of the other main tourist attractions, including the Pantheon, Piazza Navona, Spanish steps (closed for maintenance) and Trevi Fountain. The latter was horrendous because there were about a million people in a very small space all desperate to take a selfie and chuck some money in. Which is pretty much exactly what I expected from it, unfortunately.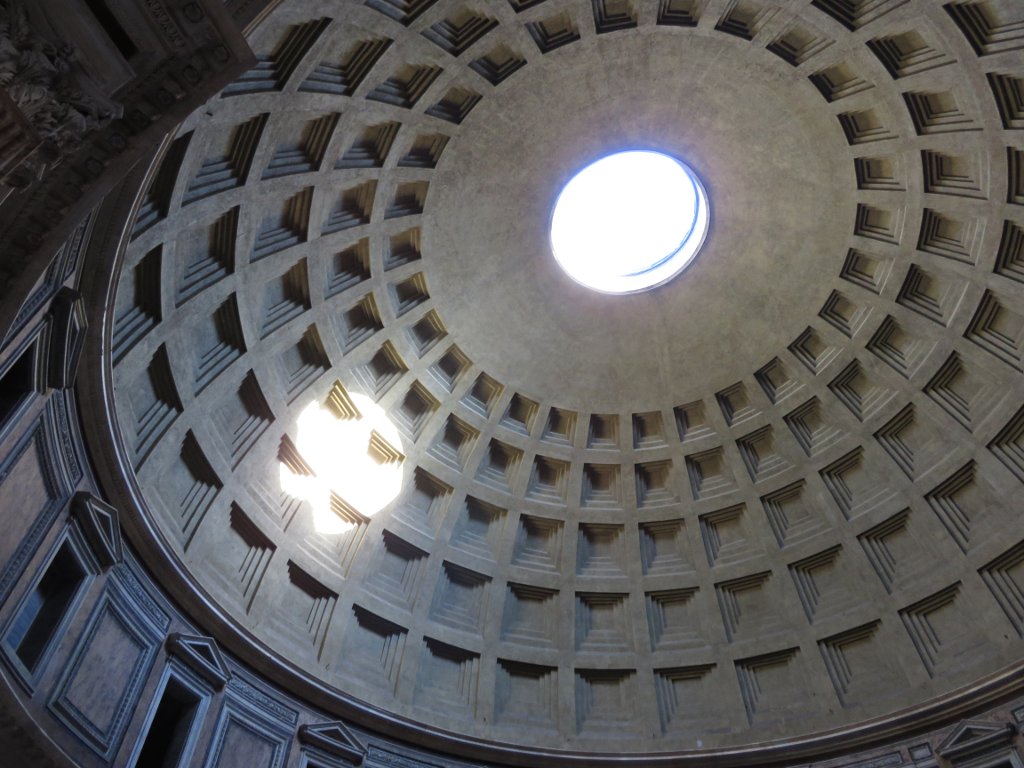 Pantheon
We saw the Mouth of Truth, popped into Sant'Ignazio Church to see its impressive trompe l'oeil ceiling and 'dome', and on the recommendation of our B&B host, went to what he called "the secret of Rome" - the Aventine Keyhole.
It seems like we crammed a lot into a few days, yet there's so much more we didn't have time to see.