Last week I was in Slovenia, for what seems to have become an annual trip to the Alps for warm weather kayaking (the previous two years have been France).
Slovenia's been on my hit list ever since I first saw photos of the River Soča. It's beautiful - crystal clear blue water, stunning scenery, etc. Entirely worth the very long drive to get there!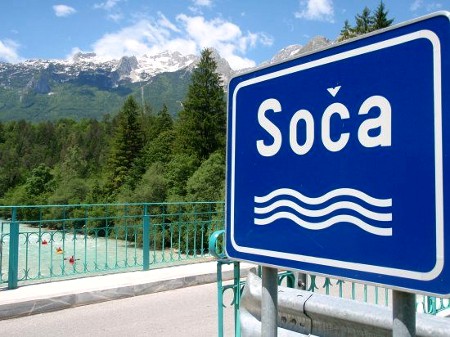 4 days out of 6 we paddled sections of the Soča, and also a tributary called the Koritnica. Access to the river is signposted, with maps, parking and portaloos. Very civilized!
I really enjoyed the river - ranging from easy flat bits, chilled out grade 2, and some lovely grade 3 boulder dodging. Enough to push me a little bit, but still well within my comfort zone

There were gnarlier bits too, which I wisely avoided!
Of course, I did manage to fall in a few times. Annoyingly my ability to roll seems to have vanished, and there were plenty of cameras about to record my swims: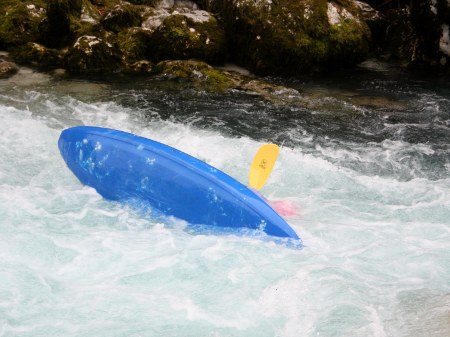 failing to roll on the Upper Soča
However, it wasn't all about kayaking. (no, really!). River in the morning, sightseeing in the afternoon.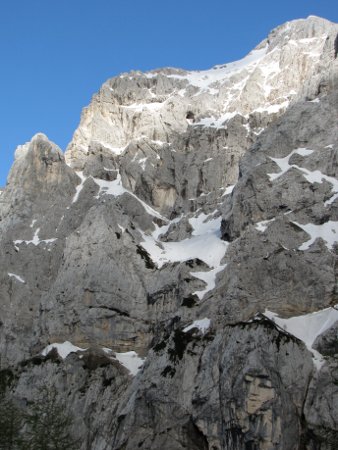 "Ajdovska deklica" - can you see her?
Highlights include:
assorted forts and war memorials
50 hairpin bends on the Vršič pass - also walking around the mountains (see photo above!)
a walk/scramble/via ferrata without safety kit to the source of the Soča
ice creams in the rain
ice creams in the sunshine at Lake Bled
sauna in the apartment block we stayed in
On Thursday, some of us chose to have a 'proper' day off, and went to Škocjan Caves. Absolutely breathtaking! Huge caves, with a river running through. No photos/video allowed inside, which seemed to be stopping nobody. Unsubtle idiots using flash did get shouted at though, haha.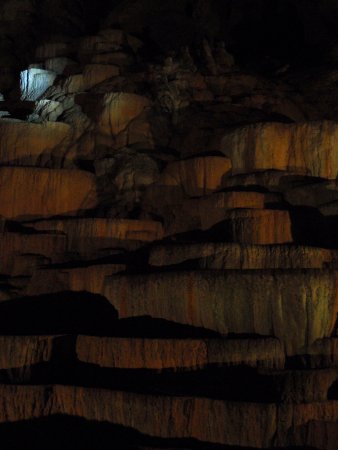 limestone pools - this would have been like a fountain
Yeah. Tripod and long exposure needed to get any decent pics! I was hoping their gift shop might have some prints on sale, or at least really nice postcards, but sadly not.
After the caves, we headed down to the coast to Portorož. More ice cream, and a fake beach. Food was eaten in the next (very pretty) town along, Piran.
I've got so many photos to sort through and upload still... it's sort of got to a point of 'pretty photo overload' now! Not helped by us all swapping photos last night in the pub, hehe
Great week away though - I definitely want to go back