It's January, so I've been for the traditional weekend of kayaking on Dartmoor. But with one slight difference - I took my mountain bike instead of a boat.
"But you love paddling the Dart!". Yes, I really do. But river levels were looking like being ridiculously low, and I decided I'd get more enjoyment out of doing something else than scraping down an empty river. Besides, I've done the Dart low plenty of times before.
Four of us took bikes, and we decided to go to Haldon Forest trail centre. I was pleasantly surprised at how easy it was to get too - just off the A38 by Exeter.
There's a green trail, two blues, and a red with small black add-on. We started with the Kiddens trail - the longer of the blues. After that warm up and a few minutes riding around the skills area, we rode the red Ridge Ride trail.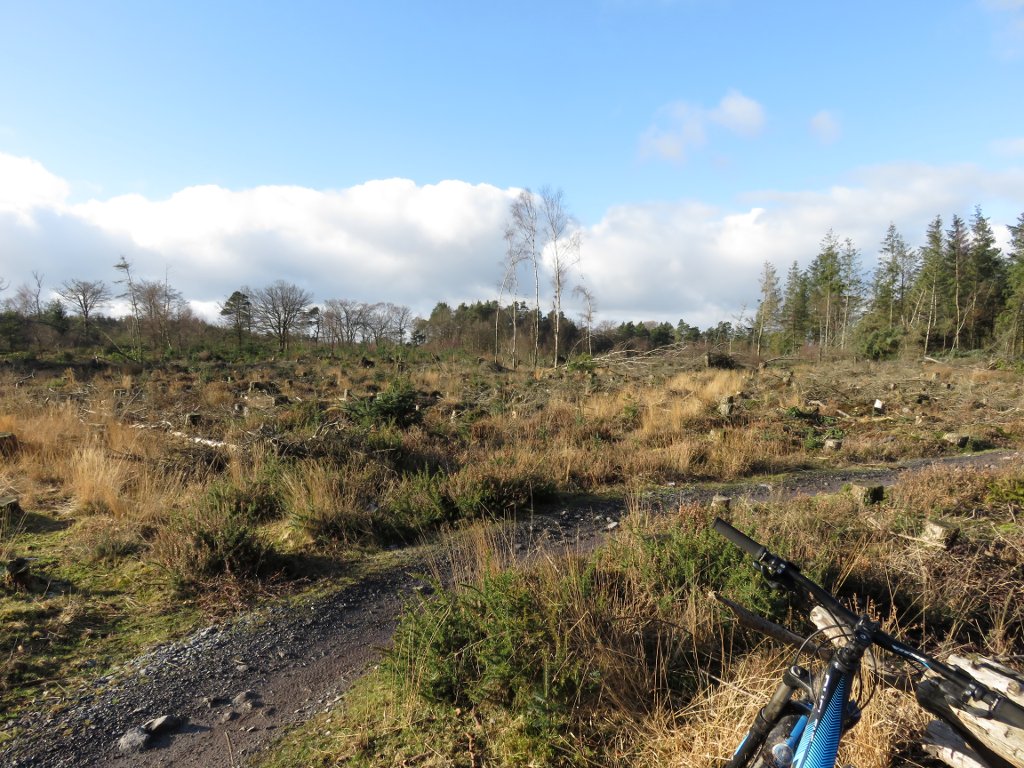 Near the end of the Ridge Ride trail
I wasn't too keen on the first section, which had quite a steep slope on one side of the narrow singletrack, but none of us fell down the hill so that was a success (did I nearly fall off at one point? No witnesses, no proof...). We got chatting to some locals at one point, who warned me that the next section was the 'proper downhill' and to look out for a few things. It was a lovely flowy section, but not really that steep. Perhaps I have been spoiled by riding in the Forest of Dean, which certainly has a lot more ups and downs

After a quick lunch stop, plus hand-warming cup of tea and a large slab of flapjack from the on site café, we went for a second lap of the blue. I was much quicker the second time round - mostly because I now knew what to expect, I think.
Saturday evening involved the usual food, drink and silly games in the pub, though I think everyone was in bed before midnight (probably because we started at about 5pm)
It rained overnight and continued on Sunday morning, which killed off our idea of riding the bikes on actual Dartmoor. I certainly didn't fancy dragging my bike through bogs with unsuitable clothing on (and I wasn't the one who only had shorts!)
So, walking. We all definitely had enough waterproofs for that! I walked on the Sunday last year, and this year's route was quite similar.
We started at Dartmeet, and headed up the East Dart to Laugher Hole. We approached Bellever Tor from the South, where things were getting quite muddy. It was also cold and windy and wet and generally a bit grim. At some point I ended up knee deep in a bog, which was nice.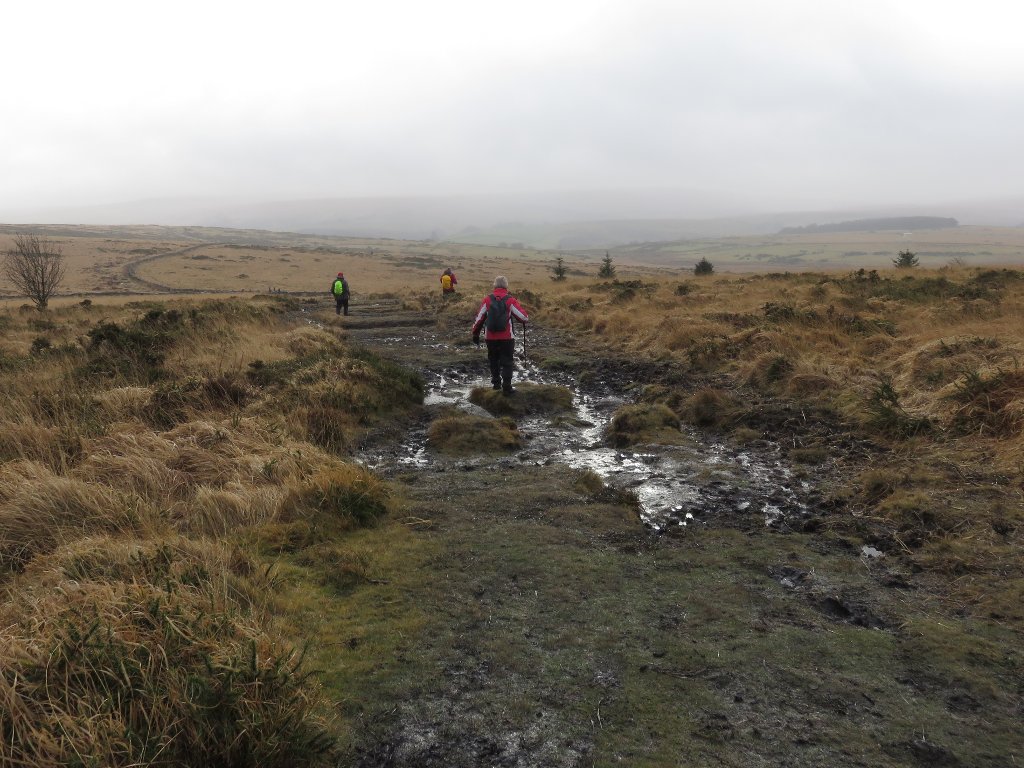 proper Dartmoor mud
Last year's version of the walk featured one set of stepping stones, on the East Dart. This time... continue reading »

One Comment