As I drove over to Moreton-in-Marsh, the rain got heavier and heavier... to the point where I was almost considering turning round and going home. I usually avoid cycling in the rain, and it was looking very much like my first sportive was going to be Type 2 Fun.
Luckily by the time I arrived the weather had upgraded to 'light drizzle'. I optimistically stuffed my waterproof into a jersey pocket, where it stayed for at least 20 minutes before I caved in and put it on.
At the food stop I stuffed myself with flapjack and banana, refilled my water and grabbed a large handful of sweets for future hills. The rain jacket went back into my pocket at this point, and stayed there until the end. Phew.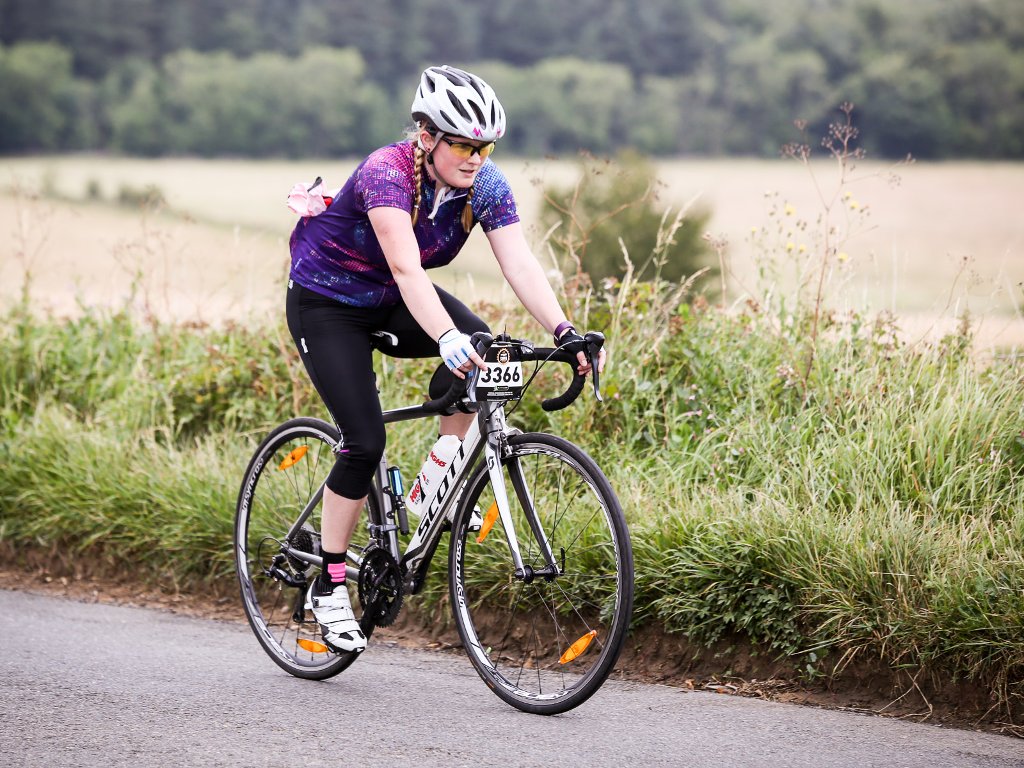 photo by sportive photo
The hill out of Chipping Campden (on the B4081) seemed to go on forever, but I made it all the way up without getting off and walking, and even overtook some people. I guess I'm finally getting better at hills, yay. A marshall at the A44 road crossing: "are you enjoying the hill?" me: "urgh, is it over yet?" "no! enjoy!". And he was right, it kept going up towards Snowshill. I stopped at the top for a well earned drinks break.
Apparently soon afterwards I cycled right past a trig point without noticing it - how does that even happen?! I'm a bit annoyed about this and am considering logging it anyway... However I did stop to take photos of lavender fields, along with several other riders.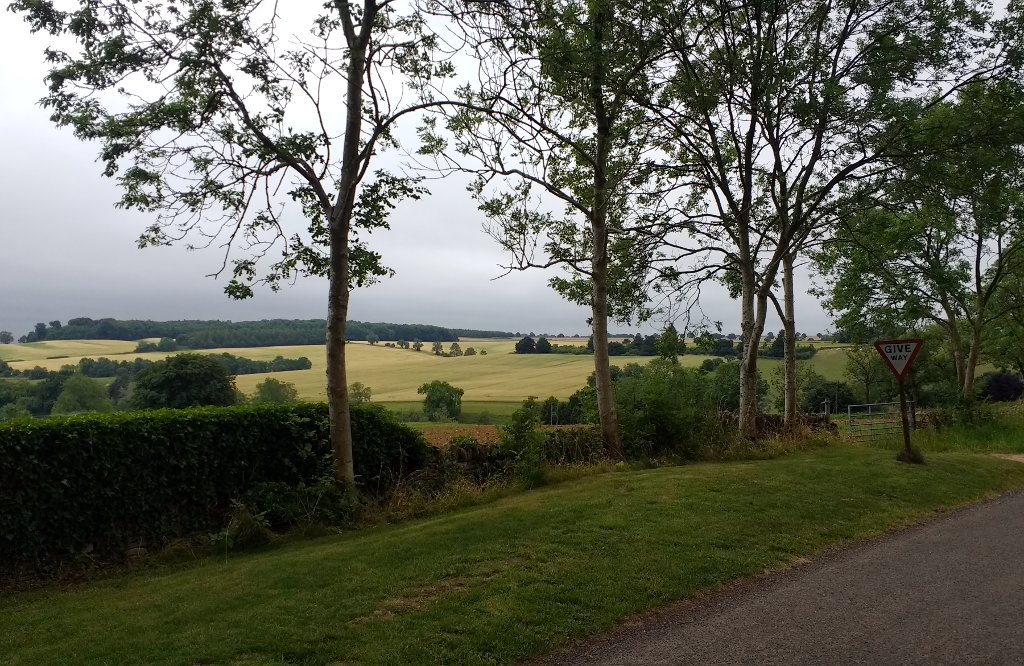 not the lavender fields
I managed to use my full range of gears on this ride - from crawling up the never ending hill to swooshing down a lovely descent - which I'd probably have gone quicker on if it had been drier, but that's ok.
I crossed the finish line at around 3hr15, having done the 'short' 60km route. I'd hoped for closer to three hours and think I'd probably have managed if it had been dry.
Treated myself to a short sports massage afterwards, as my shoulders and upper left arm were feeling rather tight. I'd lasted about 2.5hrs before my fingers started tingling, which is an improvement on earlier rides
Despite my whinging about the rain, I really enjoyed my first sportive and will definitely be signing up for more in future! I'm determined to build up to longer distances too.

No Comments